Spotlight on World History Instructor, Dr. Steven Shirley
If you take HIS 301 World History and Civilizations with Dr. Steven Shirley, expect your coursework to reflect a truly global "view."
Shirley doesn't simply lecture about Asian culture; he's been known to address topics from on location, including on the Silk Road in China and outside ancient temples in Laos, captured in high-definition video for the benefit of his students.
Visualization is important to truly understanding world religions or history, Shirley said, and he's excited to incorporate his travel experiences into video so his students can experience them, too.
"If I can show students a video, then they'll really get it and understand it. They can make a connection with the images and understand what I am talking about," he explains. "It's the second-best thing to going there."
An online instructor since 2006, Shirley was hired while he was a faculty member in Thailand. No stranger to online teaching, which he began doing in 2001, he says he knew it would be the future of higher education.
"You have a chance to do things in an online teaching environment that you can't do face-to-face. I am able to share videos from all over the world where I am standing in front of historical landmarks or doing something related to culture and history," he explains.
Asian culture has always fascinated Shirley, who grew up in rural South Carolina. It was a scrap of newspaper he happened to pick up in a nearby field that sparked his interest in the Chinese language. The newspaper had Chinese characters printed on it, which piqued Shirley's curiosity. As a child, he studied Far Eastern culture in encyclopedias and then enrolled in martial arts classes in high school, which opened the door to Japanese culture in his small town. He's still a martial artist today, and regularly competes in Brazilian jujitsu.
"Since age 13, I always wanted to go to Asia and experience it for myself," he said.
Shirley made his first trip to China as a graduate student and has been visiting ever since. He graduated from Old Dominion University in 2003 with a Ph.D. in International Studies, and then taught in Bangkok, Thailand, for four years. After spending 13 years abroad living and working in Southeast and East Asia, Dr. Shirley returned to the United States in 2013, bringing a wealth of practical, real-world experience and a solid grounding in theory.
He said he considers himself lucky to be able to able to share his passion with college students in an online environment.
"I try to make the courses real for the students. It has to be real for them to care. We talk about globalization in the abstract all day long, but I like to talk to them about how it really is affecting their lives - for example, outsourcing to India - to appreciate what we are covering. If we just took out a textbook and there is no real connection to daily life, it has no impact and doesn't matter."
Krysten Godfrey Maddocks '11 is a writer and marketing/communication professional. Connect with her on LinkedIn.
Explore more content like this article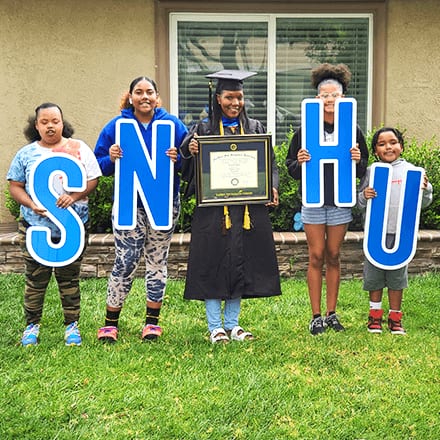 July 12, 2021
Latisha Aguilar '21 has always wanted to be a voice for special needs students and advocate for them. With the goal of becoming a middle school guidance counselor, she said finishing her psychology degree later in life allowed her more time to figure out what she wanted to do with her education.
July 01, 2021
Interested in starting a new job or advancing in your current field? An Associate of Arts (AA) degree can give you the broad-based education and in-demand career skills you need to reach your goals. Learn more about earning an AA degree and what you can do with one.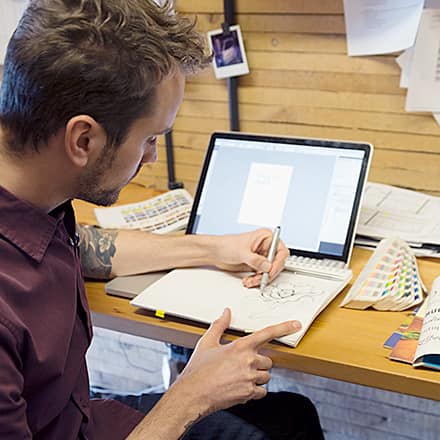 June 24, 2021
Learning how to create a graphic design portfolio is an important step toward preparing to find work as a graphic designer. Learn the best portfolio building tips from experienced graphic designers.