Spotlight on Dean of Faculty for Communications: Evan Kropp
Evan Kropp has held a wide array of jobs in his 15 years in the communications industry, but his motivation for each position has remained consistent: Helping others to increase their understanding and build positive connections with the world around them.
Kropp, now the associate dean of faculty for Southern New Hampshire University's online communication and philosophy departments, said the allure of the communications field is its diversity and the fact that each of its segments - from journalism to advertising to television - touch nearly everyone. "For me, I see the cumulative value of studying communication as residing with the foundational concept that understanding how and why we communicate helps us increase understanding," he said, "It promotes harmony, builds connections and generally makes the world a better place."
Before moving into an academic setting, Kropp worked for a number of mid-sized and international companies where he developed messaging for a variety of audiences. That led to consulting work with Google when it launched AdWords, the now-billion dollar revenue generator. He also spent three years working at the Peabody Awards, a prestigious media award foundation, developing a new website and directing the group's marketing and social media offerings.
Kropp said he's long been interested in work that "can help people or have some sort of real impact." Teaching, he said, scratched that itch while allowing him to continue to work in communications and media research. "I've been fortunate to have been exposed to many great teachers who influenced me in so many positive ways that I've wanted to give back to others in the same way," Kropp said. "Teaching at the university level has allowed me to jointly pursue my passions of helping people and working in the communications field."
Kropp said his experience in a number of communications roles made it easier for students to relate to him and for him to put difficult or complex concepts into real-world terms. While teaching a screenwriting course, for instance, he was able to talk about the time he's spent in television writers' rooms and working on a team of writers, or about organizing a nationwide student screenwriting competition. Real-world experience "can be a great benefit in the classroom."
"Stories can also be more memorable for students and storytelling helps make instructors more relatable as human beings. Relatability makes instructors more approachable and the course more enjoyable," he said. "This can add credibility to my feedback on assignments, it helps bring the course content to life and it can add important context in a memorable way."
Kropp began teaching at SNHU in 2013 and has since earned a graduate certificate in higher education leadership and management as well as an interdisciplinary graduate certificate in university teaching. That's in addition to a bachelor's and master's degree from the University of Hartford and a PhD in Mass Communication from the University of Georgia. Earlier this year he took on the role of associate dean of faculty and said he sees it as a way to touch even more students, even if it's indirect, by working with individual faculty members. "I enjoy this role because my efforts to support and coach our instructors can increase their effectiveness and, in turn, help our students achieve their goals," Kropp said.
Joe Cote is a staff writer at Southern New Hampshire University. Follow him on Twitter @JoeCo2323.
Explore more content like this article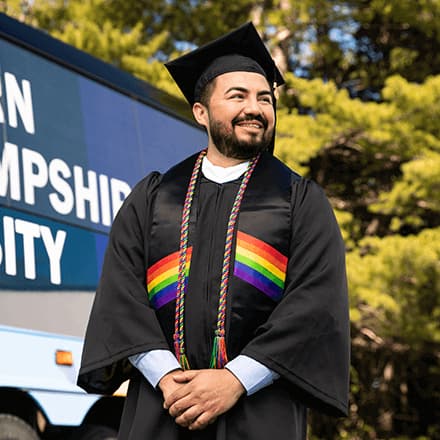 July 19, 2021
The moment Jesús Suárez '21 received his diploma in the mail was one he and his family will never forget. This was more than a degree—it was a cap to an incredible journey. While there was a series of hardships along the way, there was a persevering sense of love and accomplishment.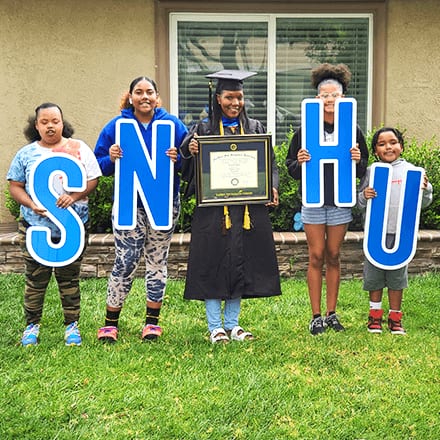 July 12, 2021
Latisha Aguilar '21 has always wanted to be a voice for special needs students and advocate for them. With the goal of becoming a middle school guidance counselor, she said finishing her psychology degree later in life allowed her more time to figure out what she wanted to do with her education.
July 01, 2021
Interested in starting a new job or advancing in your current field? An Associate of Arts (AA) degree can give you the broad-based education and in-demand career skills you need to reach your goals. Learn more about earning an AA degree and what you can do with one.