Faculty Member Promotes Parkinson's Awareness After Aunt's Experience
In many ways, Peggy Moriarty-Litz's Aunt Eileen was her life coach. She introduced her to travel, inviting her to visit in Colorado, Washington state and North Carolina. Moriarty-Litz remembers being the flower girl in her aunt's wedding, talking about education and career choices and getting advice on being a mother. Her Aunt Eileen was also her godmother, a connection that created a unique bond.
"She always planned interesting activities and treated me special and made any activity a big event – whether it was a picnic at the beach of a trip in the family camper out in Colorado exploring the Rocky Mountains," Moriarty-Litz said. "It was, 'Let's go do something,' and it was always transformed into some big, spectacular event. She was very outgoing and just loved life."
Later, while Moriarty-Litz was living and working as a nurse in New Hampshire, her aunt visited. She asked Moriarty-Litz to look at her face. She recounted a visit to a doctor who noted she did not blink during the entire examination.
"That's the first time I realized, 'What's going on?" Moriarty-Litz said.
Parkinson's Diagnosis
Her aunt saw a neurologist who eventually diagnosed her with Parkinson's Disease, a progressive neurological disease that affects motor and cognitive skills. It began what Moriarty-Litz called a "slow, downhill trajectory."
Moriarty-Litz had children of her own and was living and working as a nurse in New Hampshire when her aunt was diagnosed. But she remained close with her aunt, seeing her at family gatherings and visits to Georgia and speaking on the phone. Eileen died January 2018, around 20 years after her initial diagnosis.
"It was sad. It was emotional because this is someone who was physically vibrant and had a large presence in life, and the disease took a toll on her stature and stamina," Moriarty-Litz said.
Influencing a Career
Her personal connection to the disease affected Moriarty-Litz's career in nursing and, now, as the chief nursing administrator at Southern New Hampshire University. Last summer, she was chosen as 1 of 5 health educators to attend the Edmond J. Safra Visiting Nurse Faculty Program.
She spent a week at Boston University's Movement Disorder Clinic with other nurse educators and a group of physical therapy educators learning from physical therapists, other nurses, neurologists and neurosurgeons and speech and language pathologists. They also worked with patients at varying stages of the disease, as well as their caregivers to learn more about how the condition affects families.
"It was, I think, a life-changing experience for me," Moriarty-Litz said.

Moriarty-Litz said she's motivated to share her knowledge with a broader audience. In August she'll be traveling to the Nursing World Conference in London to present to a group of international nurse educators. She wants to encourage them to learn more about the disease themselves and build it into their curriculum.
Importance of Awareness
As more and more Baby Boomers reach an age that chronic conditions become more common, increasing healthcare providers awareness and knowledge becomes more critical, Moriarty-Litz said.
"Because of the large numbers, we need to make sure that they're aware of potential health issues that could impact their quality of life," she said. "We want to be sure our healthcare providers - especially nurses - are aware of the disease, so they know how to refer, promote health and manage the treatment of Parkinson's Disease."
Early detection can significantly improve treatment options, she said, because some of the lesser-known signs can appear a decade or more before physical symptoms. Moriarty-Litz's mother, who was diagnosed with the disease when she was 75, couldn't smell flowers or baking bread long before she was diagnosed. That could have been an early indicator for healthcare provider.
Broader awareness is also important because of the prevalence of the disease. Nearly 1 million people are projected to be living with the disease by 2020, and around 60,000 Americans are diagnosed every year, according to Parkinson's Foundation.
"I think that being prepared … for dealing with this condition for patients and their families is going to be important for nursing students," Moriarty-Litz said. "With all the information that's out there, I would love to just raise Parkinson's Disease awareness to the forefront."
Joe Cote is a staff writer at Southern New Hampshire University. Follow him on Twitter @JoeCo2323.
Explore more content like this article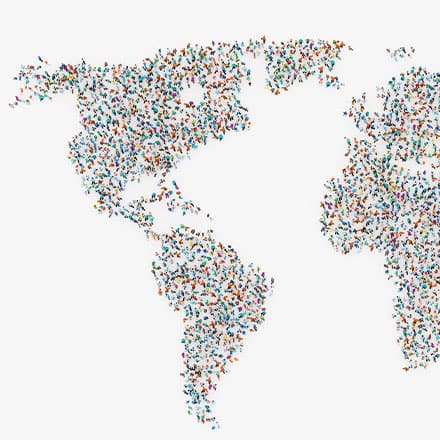 July 23, 2021
Population health management is the process of studying and facilitating healthcare and its delivery in order to create improvement for a population of individuals.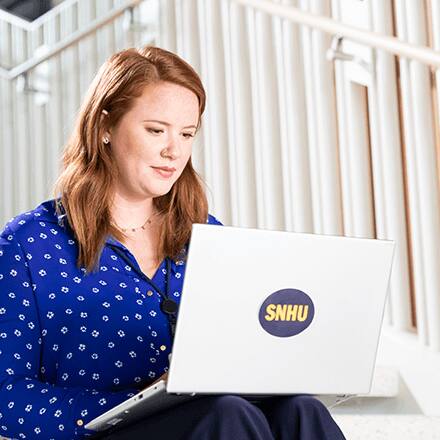 July 15, 2021
Like many high school graduates, Ali Lamoureux wasn't sure of her next steps. After kickstarting a career in healthcare, she eventually found her passion in hospital administration and came to realize that she would need a college degree to advance in the field.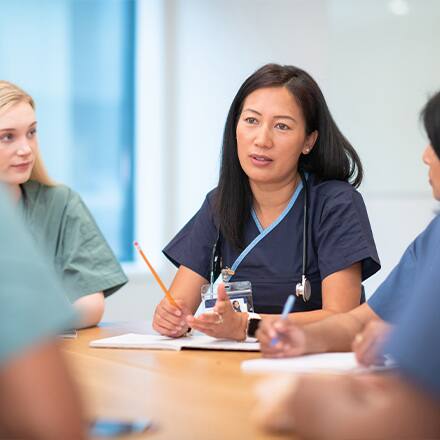 July 13, 2021
Leaders are found everywhere. You name the setting; we look toward leaders at the helm, and the nursing profession is no exception. Leaders in nursing are influencing healthcare organizations at all levels, and in every setting and discipline.