Earn Your MBA in About One Year
Efficiency – An MBA in as few as 12 months
Affordability – low tuition rates
Convenience – No GRE/GMAT required
Experience – Earn industry-recognized credentials
Focus – 5 different concentration options
Expertise – Instructors with real-world experience
MBA Program Overview
At Southern New Hampshire University, our on campus Master of Business Administration degree gives you the expertise, freedom and support you need to move across industries, locations and departments. This newly-revised, 30-credit, affordable MBA program offers 5 career-focused concentrations and can be completed in just over a year. Whether you're looking to enhance your current career, switch careers or ensure the success of your own business, our hands-on MBA coursework taught by industry professionals will help prepare you for the modern workforce.
Concentration Options
Looking for a specialized MBA to help you stand out in a competitive marketplace? Consider one of the following concentrations:
See Yourself Succeed with an MBA from SNHU
Today's business environment requires professionals to adapt to change on the fly, assess resource constraints strategically and provide solutions to complex problems. SNHU's MBA program furnishes you with the specific knowledge base and skillsets you'll need to succeed in a modern business career. You'll learn from experienced faculty and interact with a diverse student body, sharpening your ability to connect with people as a result. You'll also consider an increasingly global business environment while working to formulate your own business plan, better equipping you to compete and excel.
A Master of Business Administration degree from SNHU enables you to help reshape corporations, create sustainability in small businesses and take your rightful place in today's market as an up-and-coming entrepreneur or business leader. Furthermore, our MBA offers you the flexibility to tailor your program around your interests through the concentrations.
As a private, nonprofit university, SNHU has one mission - to help you see yourself succeed. The benefits of earning your MBA at SNHU include:
Affordability. SNHU is one of the most affordable private, nonprofit universities in New Hampshire.

Efficiency and flexibility.

Complete your graduate degree on campus in 12-18 months, with 3-5 courses per 16-week term.

Accessible faculty. Learn from highly credentialed faculty who are experts in their fields and interact with you in the classroom, dining hall, fitness center and the stands.
Accreditation. Programs are accredited by multiple governing agencies, including the New England Commission of Higher Education and the Accreditation Council for Business Schools and Programs.
Academic heritage. Southern New Hampshire University was established in 1932 and has been offering an MBA program for more than 40 years, graduating thousands of successful business professionals.
Easy application. No GMAT or GRE required for admission.
Student support. Count on the ongoing support of dedicated academic and career advisors specialized in your area of study.
Networking. Seek tips and career opportunities from a nationwide network that includes successful alumni within such companies as Liberty Mutual Insurance, Fidelity Investments, U.S. Departments of Defense and Armed Forces, State Street Corporation, IBM, AT&T, General Dynamics, Verizon, United Healthcare, Boston Scientific, Pfizer, Oracle and more.
Supportive community. Join the SNHU campus community of students who are closely connected with faculty and staff committed to your success.
Hear From Our Faculty
With a flexible curriculum, real-world experience and leadership development, the MBA faculty at SNHU are here to help you transition to the next phase of your career.
Admission Requirements
SNHU requires an undergraduate Grade Point Average (GPA) of 2.75 (or equivalent) for admission. If you are an international student in need of a visa to study on campus, please see our international admission requirements.
Acceptance decisions are made on a rolling basis throughout the year for our three 16-week graduate terms. You can apply at any time and get a decision within two weeks of submitting all required materials. To apply, simply complete our online application form.
Career Outlook
Employees with a master's degree earn 18% more on average than those with only a bachelor's degree, according to the U.S. Bureau of Labor Statistics. They are also significantly less likely to be unemployed.
A Master of Business Administration is the most sought-after standard of graduate-level degrees. It provides you with greater flexibility to transition across departments and industries due to the academic diversity of subjects studied. MBAs are increasingly in high demand across multiple industries, including financial services, science and technology, healthcare, trade and manufacturing. There is also a significant uptake in demand for MBAs within small business firms and startups.
Professionals who obtain this degree often describe the accomplishment as highly rewarding - personally, professionally and financially. Simply put, an MBA is worth the investment.
Curriculum
SNHU's MBA gives you the freedom and flexibility to customize your program with courses that focus on areas that interest you. Here, you can choose to take either elective courses or a concentration to complete your 12-course program. Those with non-business academic backgrounds may be required to take foundation courses. Students requiring foundation courses often choose the elective option because it allows you the freedom to use some of your foundation courses to also fulfill elective requirements.
SNHU MBA students can also pursue a graduate certificate beyond the standard degree program, which allows you to list another significant credential on your resume with minimal additional coursework (typically at a reduced credit load, depending on the electives selected).
List of Courses
Courses May Include
Master of Business Administration
MBA 501
Mathematics and Statistics for Business
This is an applied course, which will provide students with the mathematical knowledge and skills that underlie many courses offered in the school of business. Students will learn the fundamental concepts and methods of linear algebra, mathematical functions, differential calculus and statistics and their applications to business. They will also sharpen their quantitative, analytical and problem-solving skills that are so important for success in the world of business today.
MBA 502
Economics for Business
This course is intended to provide the student with a concisely focused yet rigorous introduction to both micro- and macroeconomic theory needed at the foundational level of a graduate degree program. Some of the topics to be addressed include: market behavior; demand theory and related elasticity concepts; production and cost theory; managerial decision-making in perfectly competitive and imperfectly competitive markets; GDP determination; unemployment and inflation; and fiscal and monetary policy.
MBA 503
Financial Reporting and Analysis
This course emphasizes the creation and interpretation of financial statements critical to an understanding of today's economy. Various financial topics related to financial statements are covered. Income statements, balance sheets, and cash flow statements are explored in-depth giving students an appreciation of how these statements are prepared and the standard accounting rules that apply to their creation.
MBA 610
Business Law
This course provides a survey of the legal environment of business by looking at legal issues and regulations in a business context. The students assess the impact of business law on organizational decision making for informing strategic legal decisions. The course covers employment law, contracts, tort and product liability, internet law as well as other legal issues affecting the business environment. The students also assess the legal and ethical implications of US companies doing business abroad.
OL 500
Human Behavior in Organizations
This course is a study of individuals and groups and their interaction. Students examine theories of motivation, communication, leadership, power and change with practical relation to contemporary issues. They also study organizations for key design variables and reward systems aimed at improved performance and organizational efficiency through employee motivational programs, participative management and cooperative decision making.
Total Credits: 36
Graduate Tuition
Earning your degree is a smart choice to advance your career, and investing in an affordable program increases your ROI. We keep our costs low to remove barriers between you and your goals.
This program and its concentrations are accredited by the Accreditation Council for Business Schools and Programs (ACBSP). Student achievement data can be found on College Navigator.
Project Management Professional (PMP) is a registered mark of the Project Management Institute, Inc.
Related Articles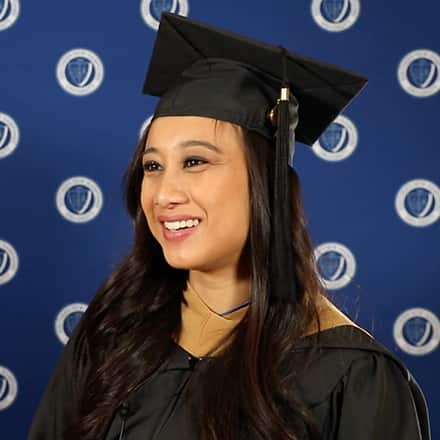 When Melanie Martinez '23MBA earned her Master's of Business Administration (MBA), she had a particular career path in mind. That's why she chose a concentration in music business. Thanks to her degree, now she's volunteering at a music company in Chicago and planning to move on up on the ranks.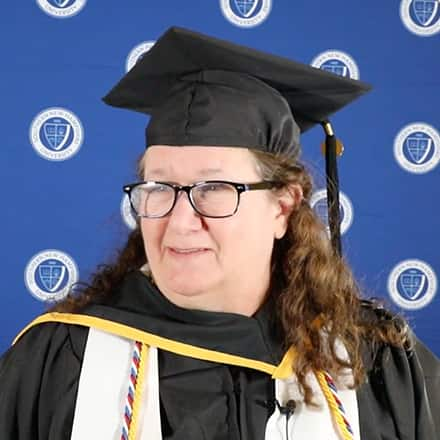 Pamela Judd earned an associate degree in business administration from SNHU while balancing work, kids — and 15 grandchildren. As the first person in her family to graduate with a college degree, she's hoping to serve as an inspiration to her family.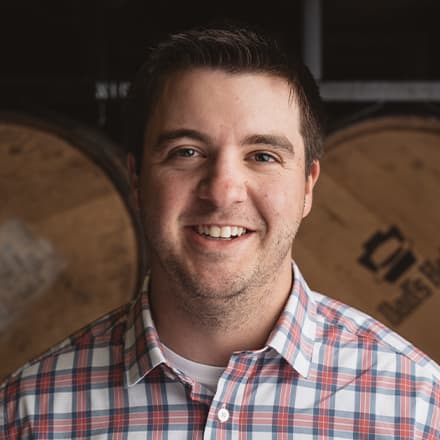 Stephen Hearn wanted more than his bachelor's degree. He wanted to become a Certified Public Accountant, so he looked for a "reputable" business school and found SNHU's master's in accounting program.