Enhance Your Financial Skills with a BS in Accounting & Finance
The Bachelor of Science in Accounting and Finance major offers you the coursework you need to qualify for careers in the accounting or finance professions. The degree prepares you for meaningful employment in areas such as accounting, banking, corporate finance, insurance, investments and personal finance.
See Yourself Succeed as an Accounting & Finance Major
In this program you'll study the complexities of economic activity and the demands that all firms face in focusing on the bottom-line, financial perspective. Unlike many traditional programs, you choose the course of study that interests you.
If you're interested in accounting, you'll receive a solid foundation in accounting principles and practices. The accounting and finance BS prepares you for careers in such areas as: corporate accounting, banking, financial analysis, government services, or other accounting-related areas. Students pursuing a finance career learn the skills necessary to assess the performance and suitability of a firm's financial position as well as its stocks, bonds and other investments.
As a private, nonprofit university, SNHU has one mission - to help you see yourself succeed. The benefits of majoring in accounting finance at SNHU include:
Supportive community. Join the SNHU campus community of students who are closely connected with faculty and staff dedicated to your success
Affordability. It's our mission to make higher education more accessible. That's why, SNHU is one of the most affordable private, nonprofit universities in New Hampshire.
Accessible faculty. Learn from highly credentialed faculty who are experts in their fields and interact with you in the classroom, dining hall, fitness center and the stands
Opportunity. Tap into our nationwide network of alumni and strong connections with employers for internship and career opportunities
Campus experience. Enjoy more than 50 student clubs, champion Division II athletics and fun events on our 300-acre campus in Manchester, N.H., named a "Best Place to Live" by Money magazine
Internship & Outcomes
An undergraduate degree in accounting and finance can prepare you for careers in areas such as: banking and corporate finance, the treasury, and financial analysis. In addition to pursuing positions in accounting and private industry, you can also pursue roles in government agencies, hospitals, social service agencies, education systems and in the international arena.
Curriculum
Pursuing an undergraduate accounting and finance BS will give you a solid foundation in accounting and finance principles and practices.
SNHU provides cloud-based virtual environments in some courses to give you access to the technology you need for your degree – and your career. Learn more about our virtual environments.
Courses To Prepare You For Your Career
SNHU's bachelor's in accounting and finance program includes:
General education
Business core
Degree-specific courses
General Education Program
Our programs are designed to equip you with the skills and insights you need to move forward. In recent years, employers have stressed the need for graduates with higher order skills - the skills that go beyond technical knowledge - such as:
Writing
Communication
Analysis
Problem solving
All undergraduate students are required to take general education classes. Through foundation, exploration and integration courses, students learn to think critically, creatively and collaboratively, giving you the edge employers are looking for.
Business Core Program
Programs in the School of Business require learners to complete the business core program, which includes a variety of business-specific courses. This program focuses on 10 core competencies to prepare you for success wherever you go.
List of Courses
Courses May Include
BS in Accounting & Finance - Campus
ACC 317
Intermediate Accounting I
In this course, students will take an in-depth look at financial statement elements and the interplay of various financial transactions represented on a financial statement. Students will apply theoretical frameworks and research accounting principles and concepts for the proper preparation and interpretation of financial statements. Students will utilize authentic industry tools and technologies to prepare financial statements and connect concepts learned to the importance of financial information for its users.
ACC 318
Intermediate Accounting II
In this course, students will study the liabilities and equities side of the balance sheet and apply accounting concepts for the proper preparation of financial statements. Students will analyze the inflows and outflows of cash for an organization and prepare accurate cash flow statements using direct and indirect methods. Students will utilize authentic tools and technologies to apply accounting principles to a variety of financial reporting situations.
ECO 306
Money and Banking
This course covers three broad areas. The first is the banking industry's regulations and internal operations. The second area focuses on the banking industry's role in the national economy, including monetary policy and its macroeconomic effect on prices, employment and growth. International banking is the third area covered and includes an overview of institutional arrangements and the effects of international banking on the world economy. Writing intensive course.
FIN 330
Corporate Finance
This course focuses on the topics of corporate finance with the intent to extend and further develop the long-term investment and financing topics introduced in either the Principles or Foundations of Finance. The course addresses issues that face modern corporate managers when making capital budgeting and capital structure decisions, and focuses on applied managerial decision-making. Corporate Finance is designed for students seeking a more thorough understanding of the economic analysis of strategic and tactical investments, the effect financial leverage has on firm value, and the integration of investment and financial corporate strategies. Topics addressed include advanced techniques in capital budgeting, firm valuation, capital structure, firm/division cost of capital, and quantitative risk assessment. Writing intensive course.
FIN 336
Multinational Corporate Finance
This course emphasizes aspects of financial planning for corporations with overseas operations. The sources and uses of corporate funds abroad are evaluated and criteria for choosing among alternative foreign investments are analyzed. The effects of international corporate financial planning, including such factors as the characteristics of foreign money and capital markets, international financial institutions, exchange rate changes, currency restrictions, tax regulations and accounting practices, are examined.
FIN 340
Fundamentals of Investments
This course introduces and examines various investment vehicles, including stocks, bonds, mutual funds and commodities. This course emphasizes the decision-making process that underlies all investment decisions.
Total Credits: 120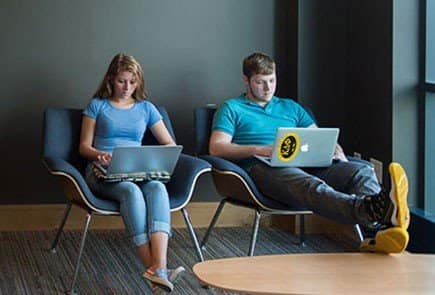 Campus Undergraduate Tuition
Our Manchester campus aims to keep tuition and related costs low for our students so that you can pursue your degree and your goals.
Licensure and Certification Disclosures
SNHU has provided additional information for programs that educationally prepare students for professional licensure or certification. Learn more about what that means for your program on our licensure and certification disclosure page.
This program and its concentrations are accredited by the Accreditation Council for Business Schools and Programs (ACBSP). Student achievement data can be found on College Navigator.
Related Articles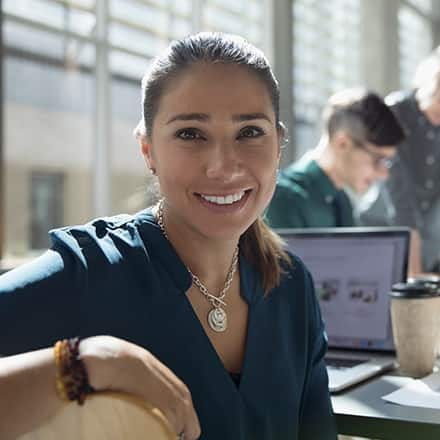 While many accounting degree holders find work as certified accountants and analysts, similar professions are also available across many industries. The analytical and critical thinking skills gained in an accounting program can help prepare you for more careers than you might think.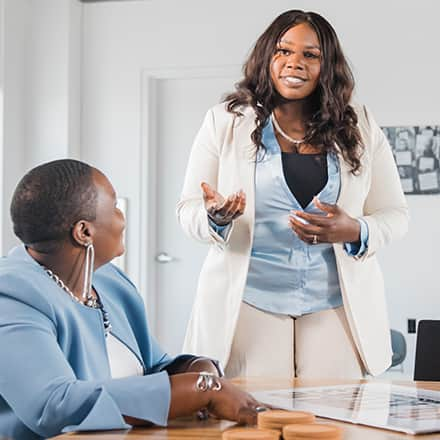 If you have worked for a bad leader, you likely already have the answer to why good leadership matters. Good leadership can make the difference between enjoying your job and tolerating your job. Here are 10 qualities of a good leader that can benefit teams and organizations.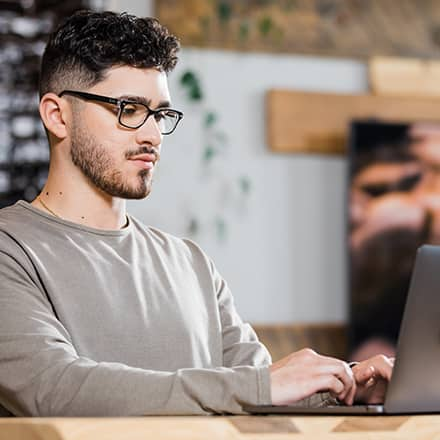 The fundamentals of digital marketing, or internet-based marketing efforts, refer to the guiding principles that can help lead your strategy and result in successful marketing campaigns. Digital marketing is all about sharing content with the aim of engaging and influencing potential customers.