Get in the Game as a Sport Management Major at SNHU
If you have a passion for sports, as a participant or fan, earning your Bachelor of Science in Sport Management at Southern New Hampshire University can help turn your passion into a career.
The sport management major can prepare you for a successful career in the dynamic sports industry. A curriculum of sport management, marketing and business courses - combined with valuable sports-related field experiences - gives you a solid foundation for a sport management career.
Our sport management major graduates have found career opportunities in professional sports, sports and fitness clubs, golf clubs, ski areas, education, the media and community recreation organizations.
If you are interested in taking this program online, see our online bachelor's in sport management.
See Yourself Succeed in Sport Management
According to PricewaterhouseCoopers (PwC), the sports market is projected to generate $83.1 billion in 2023 in the United States alone.1 The growth of sports as a major industry has increased the need and opportunity for well-trained professional managers.
As an undergraduate sport management major, you'll emerge from the degree program with a well-rounded business education and the sport management skills essential in the field. Your coursework and field experience will help you:
Formulate connections between classroom learning and practical experience
Understand and practice networking and relationship building
Employ ethical frameworks in decision-making
Analyze the influences of social, cultural, or political institutions on global sport businesses
Employ a strategic analysis to demonstrate an understanding of the forces that a sport business must have in order to achieve its mission
As a private, nonprofit university, SNHU has one mission - to help you see yourself succeed. The benefits of earning your bachelor's degree in sport management at SNHU include:
Supportive community. Join the SNHU campus community of students who are closely connected with faculty and staff dedicated to your success.
Affordability. It's our mission to make higher education more accessible. That's why, SNHU is one of the most affordable private, nonprofit universities in New Hampshire.
Accessible faculty. Learn from highly credentialed faculty who are experts in their fields and interact with you in the classroom, dining hall, fitness center and the stands.
Opportunity. Tap into our nationwide network of alumni and strong connections with employers for internship and career opportunities.
Campus experience. Enjoy more than 50 student clubs, champion Division II athletics and fun events on our 300-acre campus in Manchester, N.H., named a "Best Place to Live" by Money magazine.
Internships & Outcomes
With your BS in Sport Management degree in hand, you'll have a variety of career options. Many with degrees in the field of sports management find careers in the areas of marketing, sales and administration. After earning your sport management degree, you may find career opportunities in the sports and recreation sector as a:
Marketing assistant
Sales manager
Media relations assistant
Special events coordinator
Promotions manager
Guest relations specialist
Tournament director
Sports information director
Athletic director
Facilities manager
Graduates of SNHU's sport management programs have enjoyed success at a range of sports-related organizations such as professional and semi-pro sports leagues, recreational and athletic organizations and associations and various roles in event planning and hospitality.
Job opportunities in athletic management, marketing, sales, public relations and other positions are expected to grow, according to the U.S. Bureau of Labor Statistics. For example, it is projected that the employment of public relations specialists will grow by 11% from 2020 to 2030.2
Curriculum
The BS in Sport Management curriculum focuses on the skills you'll need to realize your career goals. The curriculum includes a core of 8 major courses in sport management, covering areas such as sport marketing, sport ethics and society, global sport business and the opportunity for a practicum as well as an internship or experiential learning coursework to further your hands-on experience.
The sport management major curriculum culminates in a required hands-on learning experience, often taken as a 6-credit sport management internship. This opportunity enables you to earn practical experience in a variety of sports, fitness and recreational industries, so you can apply what you've learned in the classroom.
Courses To Prepare You For Your Life & Career
SNHU's bachelor's in sport management program includes:
General education
Business core
Degree-specific courses
General Education Program
SNHU's required general education program, known as The Commons, aims to guide you toward success in not only your academic career, but your personal and professional life too.
Throughout the curriculum, you'll gain some of the most in-demand skills in today's workplace, including:
Research and information analysis
Diverse audience communication
Critical thinking and ethical problem solving
Leadership, emotional intelligence and collaboration
This expertise will prove practical, transferable and invaluable as you grow in your career and contribute positively to society.
Beyond foundational skill development, the general education program also provides the benefit of allowing you to explore a wide range of fields outside of your intended major.
Business Core Program
Programs in the School of Business require learners to complete the business core program, which includes a variety of business-specific courses. This program focuses on 10 core competencies to prepare you for success wherever you go.
List of Courses
Courses May Include
BS in Sport Management Campus
SPT 111
Introduction to Sport Management
This introductory course emphasizes the management principles related to the business of sports. It includes personnel, programs, marketing, media, financial management and an overview of career possibilities in this growing field.
SPT 208
Sport Marketing
Students study current sports marketing problems and apply marketing techniques to develop an effective sports marketing plan. Writing Intensive Course.
SPT 333
Sport, Society, and Ethics
This course examines the major issues and controversies of sport in society. Students will develop an appreciation of the ways sport in society contributes to analyzing and understanding human behavior in sports contexts; and a basic understanding of the theories and principles related to socio-cultural issues and ethics and morality in the sport industry.
SPT 340
Practicum in Sport Management
This seminar combined with field experience will provide an opportunity to apply theories, concepts, and terminology into a practical experience in the field of sport management. Specifically, this experience will provide the student with a mentor and colleagues to learn about management, leadership, decision making, communication, customer service, and to develop as a future professional in the field. Students are required to complete satisfactory work under the direct supervision of a qualified professional and attend scheduled practicum seminars.
SPT 461
Seminar in Sport Management (Capstone)
This course serves as the capstone course for the sport management major and concentration. Students will apply the knowledge and skills obtained from courses in order to solve problems that a sport manager is likely to encounter. Instructor permission required.
SPT 465
Global Sport Business
This course develops a basic theoretical and applied understanding of international business principles as applied to the global sport industry. Several key areas of international business, as they relate to sport business, are explored including the scale, scope and organization of global sport, globalization, internationalization, cultural aspects, international marketing, financial/political/economic risk, human rights, ethical dimensions, role of media, technology/products, professional sport leagues and governance. The course will be delivered from an entrepreneurial and business development perspective encouraging students to think and act strategically when considering sport business in a global context. Class discussions and exercises will focus on assisting the student in establishing a conceptual and applied understanding of these major content areas using relevant text, multi-media. The outcomes will be to develop the skills necessary to function as a professional manager in the international sport business market place. In addition, the student will be exposed to a team working environment in order to foster authentic management interaction skills.
SPT 565
Internationalization of Sport Business
The Internationalization of Sport Business course will help to prepare the sport business manager for the exciting world of global sports. The course is designed to thoroughly introduce the graduate student to the many facets of conducting sport business in the international marketplace. By using real life international sport business examples, students will garner a deeper understanding of the various complexities associated with conducting sport business in an international context. Some of the key areas include culture, international marketing, financial/political/economic risk, ethical dimensions, role of media, technology/products, professional sport leagues and governance.
BUS 496
Advanced Experiential Learning for Business
In this course, students will utilize previously learned theories and concepts in an experiential learning environment. Students will apply learning from their program to an authentic industry challenge. Students will determine when and how to use appropriate technology to meet specific industry needs or challenges. Students will communicate how their career goals align to the skills learned in their program.
SPT 491
Sport Management Internship
This closely supervised on-the-job training combines classroom theory with business experience. Students spend one semester working in an environment where sport management practices and principles can be learned firsthand.
Total Credits: 120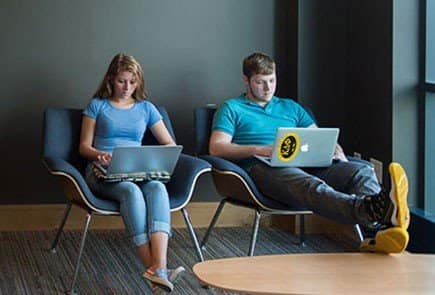 Campus Undergraduate Tuition
Our Manchester campus aims to keep tuition and related costs low for our students so that you can pursue your degree and your goals.
This program and its concentrations are accredited by the Accreditation Council for Business Schools and Programs (ACBSP). Student achievement data can be found on College Navigator.
Related Articles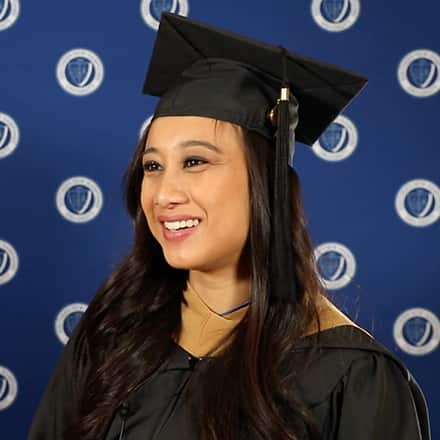 When Melanie Martinez '23MBA earned her Master's of Business Administration (MBA), she had a particular career path in mind. That's why she chose a concentration in music business. Thanks to her degree, now she's volunteering at a music company in Chicago and planning to move on up on the ranks.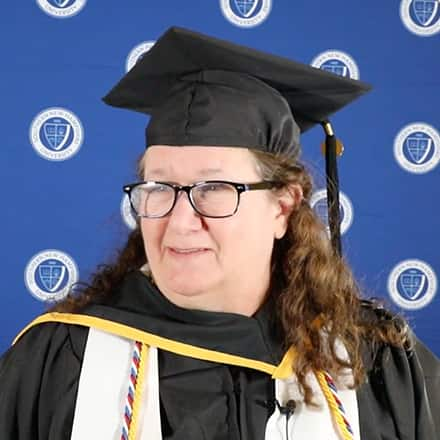 Pamela Judd earned an associate degree in business administration from SNHU while balancing work, kids — and 15 grandchildren. As the first person in her family to graduate with a college degree, she's hoping to serve as an inspiration to her family.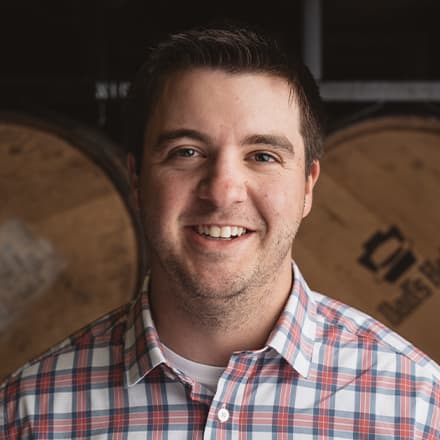 Stephen Hearn wanted more than his bachelor's degree. He wanted to become a Certified Public Accountant, so he looked for a "reputable" business school and found SNHU's master's in accounting program. 
References
Sources & Citations (1, 2)
1 PWC, At the Gate and Beyond:Outlook for the Sports Market in North America Through 2023, on the internet, at https://www.pwc.com/us/en/industries/tmt/library/sports-outlook-north-america.html (viewed April 26, 2022)
2 U.S. Bureau of Labor Statistics, U.S. Department of Labor, Occupational Outlook Handbook, on the internet, at https://www.bls.gov/ooh/media-and-communication/public-relations-specialists.htm (viewed May 2, 2022). Cited projections may not reflect local and/or short-term economic or job conditions and do not guarantee actual job growth.