Many international students choose to develop their language skills through an English as a Second Language (ESL) program prior to enrolling in courses at Southern New Hampshire University. SNHU's Institute for Language Education (ILE) offers 3 programs that can help you advance your speaking, reading and writing skills.
Intensive English Program
Reach English proficiency faster in an immersive ESL program designed to prepare you for a degree program.
Intensive English Program Details
No matter your current English language level, the Intensive English Program at Southern New Hampshire University (SNHU) can offer you the help and support that you need to get the best education possible. This English as a Second Language (ESL) program is immersive and thorough: It will enable you to enter and complete academic programs not just at SNHU, but also at other universities and colleges throughout the United States.
The Intensive English Program includes:
Courses offered at 3 main proficiency levels (beginning to advanced)
18 hours of instruction each week

9 hours of core courses (literacy and fluency skills)
6 hours of courses in a content area (psychology, marketing, etc.)
3 hours of a multilevel elective (mix with students of different proficiency levels)

Small class sizes (typically 10-14 students per class)
Taught by experienced faculty who hold a master's degree or higher
Program is customized to students' proficiency profile based on a placement assessment
The program will focus on several areas, including:
Literacy: Read academic texts, practice skills (skimming, scanning, summarizing, paraphrasing), expand vocabulary; write organized paragraphs and essays; integrate ideas from sources, learn to avoid plagiarism
Fluency: Listen to general and academic discourse, extract information, take effective notes; speak about academic topics, make presentations, participate in classroom discussions; practice English pronunciation patterns (stress, rhythm, intonation)
Integrated skills: Develop your academic English and critical-thinking skills through speaking, reading and writing in popular course content in business and the arts and sciences
Electives: Improve certain aspects of your English through your choice of course (workshops, seminars, TOEFL preparation)
Experiential learning: Engage in field-based learning that enhances your understanding of course content (museums, tours, fairs)
Additional program benefits include:
Full university privileges, including to the health center, library and athletics facilities
Opportunity to live on campus alongside other SNHU students
Eligibility to apply for conditional acceptance to a degree program
6 term starts per year
English as a Second Language Placement Guidelines
SNHU's ESL courses are offered at 3 main proficiency levels: Basic (Level 1), Intermediate (Level 2) and Advanced (Level 3). Each SNHU level is aligned with Common European Framework of Reference (CEFR) levels: Level 1 targets the skills of CEFR A2-A2+, Level 2 promotes CEFR B1-B1+ and Level 3 aims to produce CEFR B2-B2+ proficiency.
The duration of each level is 1 semester (2 terms). Below you will find guidelines on the equivalent scores for TOEFL iBT, IELTS and Duolingo for entry into each proficiency level of SNHU's ESL program.
Applicants are not required to take an exam to enter SNHU's ESL program but may choose to in order to estimate their level in advance of arrival.
These test score equivalencies are only estimates. Final placement will be determined upon arrival based on a placement exam and interview.
| SNHU Level | CEFR Target | TOEFL iBT Equivalent | IELTS Equivalent | Duolingo Equivalent |
| --- | --- | --- | --- | --- |
| 1 | A2 to A2+ | 20-34 | 4.0-4.5 | 55-70 |
| 2 | B1 to B1+ | 35-44 | 5.0 | 75-80 |
| 3 | B2 to B2+ | 45-60 | 5.5 | 85-95 |
The length of the program for a student typically depends on the level you begin at:
Level 3: 1 semester (2 terms)
Level 2: 2 semesters (4 terms)
Level 1: 3 semesters (6 terms)
Applicants with exam scores below the equivalent of SNHU's Level 1 should be advised that it may take longer than 3 semesters (1 calendar year) to reach the language proficiency required to enter a degree program.
Learn more about ESL Program costs.
Undergraduate Language Studies
Make progress in both your ESL studies and your undergraduate coursework with a pathway program designed for accepted SNHU students.
Undergraduate Language Studies Details
For international students who have been accepted into an undergraduate degree program at SNHU, Undergraduate Language Studies (ULS) is a pathway program that combines academic skills development, English language study and academic coursework to provide a scaffold of support for international students beginning their credit-bearing, undergraduate-level coursework. Students may enter ULS if they have a qualifying English Proficiency Test score. See our International Admission Requirements for more information.
While participating in the ULS program, students also enroll in one undergraduate academic course (two intensive courses during the Summer term). ULS meets in the Fall, Spring, and Summer (15-week) semesters. Students attend classes four times per week for a total of 180 hours per semester. ULS courses are capped at 12, and the minimum enrollment is five students. Grading follows the SNHU letter grade system and grades are solicited by and submitted to the Office of the University Registrar.
Courses within the ULS program highlight:
Academic Writing and Research Skills: Explore and practice the process writing approach (brainstorming, clustering/mapping, free writing, and outlining), drafting, peer review, revising, and editing. The concepts of organization, development, unity, and coherence in writing paragraphs and essays are also emphasized.
Critical Reading Skills: Engage in critical reading, vocabulary building, vocabulary pronunciation, note-taking techniques, and text organization and study skills. Develop a variety of strategies for understanding the reading, locating main ideas, inferring the author's intent, drawing conclusions, and distinguishing between facts and opinions. Students will also learn specific skills for note-taking, outlining, annotating, and summarizing.
Grammar Skills: Develops grammatical accuracy in writing. Learn how to distinguish global errors (sentence structure, tense consistency, and cohesive devices) from local errors (pronoun reference, subject-verb agreement, word forms) in writing and categorize errors. Embrace new learning strategies, such as using available resources and peer collaboration to assist in developing greater accuracy and fluency. Become familiar with common feedback symbols and abbreviations used by college instructors.
Intercultural Communication Skills: Effective intercultural communication strategies prepare students to live or work in other countries, gain respect for one another, and gain confidence in their English language speaking skills. By recognizing that different groups of people solve common problems in different ways, student come to value their differences and learn new approaches. Includes pronunciation practice to help international students communicate more smoothly as well as further build upon existing writing skills. Engage in role-play and learn about group interaction among cultures.
Additional ULS program benefits include:
Full university privileges (health center, library, athletic facilities, etc.)
ULS students can apply to live in residence halls on campus
Students can apply for conditional admission to a degree program
Learn more about Undergraduate Language Studies costs.
Experience English
Open only to established groups, Experience English offers a 4-week summer program that balances learning English and experiencing American culture.
Experience English Program Details
Spend your summer in the United States, studying English and learning about American culture.
In addition to studying English as a Second Language (ESL), you'll have the opportunity to experience the history and culture of New England. You'll enjoy an American baseball game in Manchester and visit famous cities like Portsmouth and Boston.
The Experience English program allows you to:
Improve your academic English skills
Discover American history and culture
Participate in experiential learning activities, like field trips and travel
Gain full university privileges, including access to the health center, library and athletics facilities
Live in a campus residence hall with other program participants
2020 Experience English Program Dates: July 6-31, 2020
This program is only opened to established groups and is not available for individual students. Eligible students part of a partner group should see their coordinator for an application. If you have a group interested in attending, please contact international@snhu.edu for more information.
ESL Faculty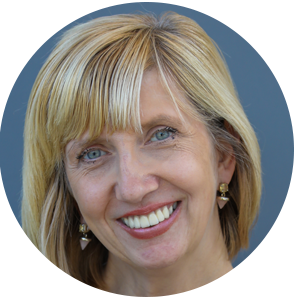 Dr. Debra Leahy
Dean, School of International Engagement
Dr. Debra Leahy joined Southern New Hampshire University in 2019. She previously served as a provost at New England College of Business and as an associate dean at both Emmanuel College and the New England Institute of Art.
Leahy earned her EdD in International Higher Education from Northeastern University. She also received an MA in English from Simmons College and a Master of Public Management from Suffolk University. Leahy earned her BFA in Creative Writing, Literature and Publishing from Emerson College.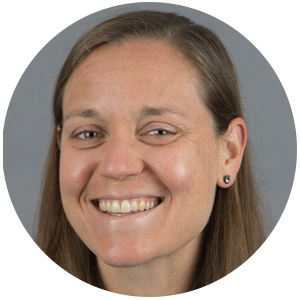 Dr. Darbi L. Roberts
Associate Dean, School of International Engagement
Darbi Roberts started at SNHU in June of 2017 as executive director of International Student Services and was promoted to associate dean of the School of International Engagement in November of 2019.
Since beginning her career in academia around 2007, she's been published in academic journals over a dozen times. She's a member of several honor societies and brings years of expertise in student and academic affairs.
Roberts received her EdD in International Education Development, alongside her MA in Comparative Education, from Teachers College, Columbia University. Prior to that, she earned her BS in Psychology from Carnegie Mellon University.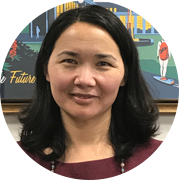 Lobar Glenn
Lecturer
Now a lecturer in the Institute for Language Education at SNHU, Lobar Glenn first joined the university in 2017 as an adjunct instructor in the ESOL department. Her prior teaching experience includes time as an academic coordinator and ESOL instructor in the International Education Center at Diablo Valley College, as an adult ESOL teacher/coordinator with Oakland Adult and Career Education, as an ESOL instructor at Portland Community College, as a teacher-trainer with the Peace Corps and US Embassy in Tashkent, Uzbekistan and other similar roles.
Glenn earned her undergraduate degree in English and Uzbek Languages from Bukhara State University in Bukhara, Uzbekistan. She later went on to earn her Master of Arts in Teaching International Languages from California State University, Chico, in Chico, CA. Her research work has been presented in numerous professional conferences. One of her greatest accomplishments is receiving a prestigious CATESOL Teacher Development Award in 2013.
Rita Naughton
Associate Professor
An assistant professor of TESOL since 2012, Dr. Rita Naughton began at SNHU as an adjunct professor in the ESL program. Other recent teaching posts have been at the University of Massachusetts on both the Boston and Lowell campuses. Research interests include the intersection of literary and language capacity as is reflected in her doctoral dissertation: ''Metacognition, Writing Strategies and Learning Styles in the ESL College Writing Classroom.''
Naughton has a Bachelor of Arts degree in English and Spanish and a Master in Education in Secondary English, Middle School English and English as a Second Language from University of Massachusetts-Lowell. She received her Doctor of Philosophy in Intercultural Communication from the Cook School of Intercultural Studies of Biola University.
Naughton carries New Hampshire certifications in English Education (5-12) and English for Speakers of Other Languages. She is a native speaker of Portuguese, and she has taught Spanish at the high school and college levels.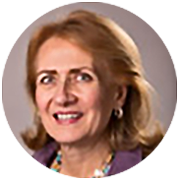 Rosemary Orlando
Professor
Dr. Rosemary Orlando joined SNHU in 1994 and is a professor of TESOL in the Institute for Language Education. Rosemary has been a visiting professor at Vietnam National University in Hanoi for the past four and a half years traveling back and forth between Vietnam and the U.S. numerous times each year to teach courses onsite to Vietnamese English language teachers as part of a joint master's degree program. She also serves as a liaison between SNHU and VNU MS TEFL program administrators.
Orlando received her Bachelor of Arts in Humanities from Providence College, her Master of Education in English as a Second Language from Rhode Island College, and her Doctor of Education from Argosy University, Sarasota, Florida.
Orlando's professional memberships include TESOL (Teachers of English to Speakers of Other Languages) where she served as Chair of the TESOL Awards Committee and is a frequent presenter at the annual international convention, IATEFL (International Association of Teachers of English as a Foreign Language), and NNETESOL (Northern New England Teachers of English to Speakers of Other Languages) where she previously served as President.
Presentations include April 2012, Qatar TESOL, Doha, Qatar, ''Teacher Trainers as Motivators for Effective Cultural Development,'' March 2012 TESOL International Convention Philadelphia, PA, ''Building Community: Culturally Responsive Approaches in Innovative EFL Teacher Education,'' May 2011 Hanoi Academy for Journalism & Communication – Faculty of Foreign Languages - Hanoi, Vietnam, ''New Ways of Teaching English Teachers in Vietnam,'' and May 2011 Hanoi Economic & Technology University, Hanoi, Vietnam,''Approaches in Vietnamese English Language Teaching Techniques.''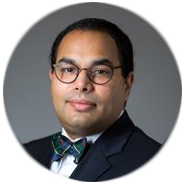 Lleij Schwartz
Associate Professor of TESOL
An assistant professor of TESOL, Lleij Schwartz joined SNHU in 2008 as an adjunct professor and most recently served as a visiting assistant professor of TESOL. Courses taught include English for Academic Purposes (EAP) and American Culture in the Intensive English Program (IEP).
Research Interests include Intensive English Programs, TESOL in Higher Education, Educational Leadership in TESOL, Needs Analysis, and Second Language Acquisition and Adult Learners.
Schwartz received his Bachelor of Arts in Humanities and his Master of Arts in Teaching in English and ESOL from the University of New Hampshire.