SNHU Receives Next Generation Grant for Developing Breakthrough Online Model
Contact: Gregg Mazzola
Associate Vice President, Marketing and Communications
Southern New Hampshire University
603.629.4649
g.mazzola@snhu.edu

Southern New Hampshire University Awarded
Next Generation Learning Challenges Grant

Pathways Project to develop breakthrough online model for college completion
Manchester, NH (June 20, 2012) - Dedicated to re-engineering current delivery models in higher education, Southern New Hampshire University's Innovation Lab received a $1 million grant from Next Generation Learning Challenges to begin developing online and blended programs designed to significantly improve student access and college completion without compromising outcomes. The target population especially includes low-income and minority students increasingly shut off from post secondary education. Pathways is especially relevant at a time when 68% of new jobs require at least two years of college study or its equivalency, and unemployment rates are twice as high for those having only a high school degree.

The Pathways Project's initial competency-based product will offer an associate degree with content and assessment delivered online in a self-paced, low-cost model. Learning will be organized by an individualized Knowledge Map that acknowledges what students already know, reflects what employers need and aligns with students' goals.

"The goal of Pathways is educational opportunity for all. We'll get there by making the degree offerings lower cost than even most community colleges, by partnering with employers and community-based organizations for delivery, and by being unequivocally clear about the competencies mastered and the ways we know," said SNHU President Paul LeBlanc. "Pathways seeks to solve the problems of cost, access and quality. The Next Generation Learning grant helps us get there with financial support, but more importantly by its implicit endorsement and sharing of knowledge with other recipients."

The program will launch with a 50 to 100-student pilot in January 2013. SNHU is expected to enroll 1,000 new students by fall of 2014.

SNHU's key partners include Urban League of Eastern Massachusetts, Education Testing Service (ETS), Open Study, RiverWoods Continuous Care Facility, ConAgra Foods, Business Innovation Factory, Cumberland Gulf and Fidelis.

The Pathways Project will fundamentally restructure the delivery of higher education, dramatically reduce the cost of a degree and democratize the educational process in ways that address access, quality, cost and relevancy.

"In tomorrow's world of higher education there are nontraditional students modularizing the architecture, so you can give to every group and every individual what they need, which is really critical to success. I think that's what is brilliant about what Southern New Hampshire University is doing," said Clayton M. Christensen, the Robert and Jane Cizik Professor of Business Administration at the Harvard Business School.

Pathways is built for underserved learners, who likely come with challenges in their academic past, unsure of their abilities and feeling out of place on a traditional campus. The program will bring education to where they live and work, will focus on identifying their social and intellectual capital, provide strong advising and innovative community involvement, and will work with business partners to design the virtual learning environment. It heavily relies on theories of social capital and social networking to provide students with the support they need to be successful.

Developing competencies and learning outcomes is the key to Pathways' success. Students will work through competencies at their own pace using content from SNHU's library of more than 500 online courses and Online Education Resources (OERs) curated by its academic team. At its heart, Pathways works on the notion that with very clear competencies, outcomes and robust assessment, any place can be a site of learning and anyone can step in to help a student master knowledge.

"Knowing with certainty that someone has mastered a discipline means it shouldn't matter how that person got there or what school they attended," said LeBlanc. "At that point, traditional higher education's monopoly on delivery would end and America would see myriad new models and providers of education."
Explore more content like this article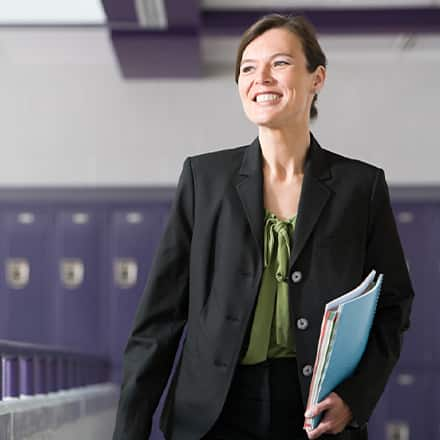 March 08, 2021
Getting a master's in curriculum and instruction can help you advance in your teaching career, whether you want to improve your lessons or to advance to an administrative position.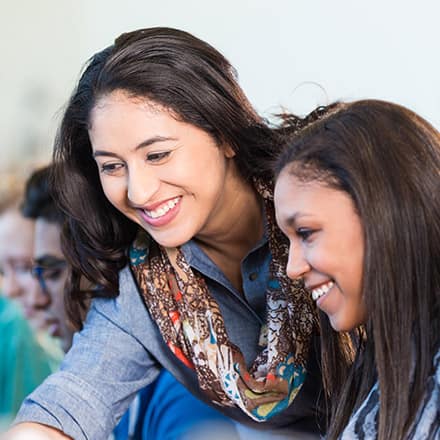 March 05, 2021
Advance your career with a master's degree in education by gaining insights into new approaches and technologies that inspire learners and transform students inside and outside of the classroom.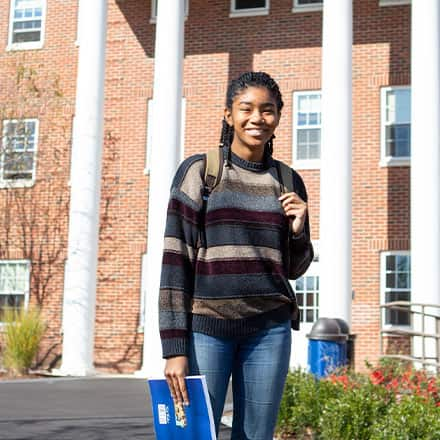 February 22, 2021
Universities often refer to their accreditation. So, what are the different types of accreditation and how do they differ? Here's what you need to know about accreditation and what "institutionally accredited" means.