John Rose Strengthens SNHUs Online STEM Programs
John Rose is a veteran executive of the high-tech industry who's turned around business units at Fujitsu, Compaq and Digital Equipment Corporation. He's also an entrepreneur who helped launch more than 20 startups, including his latest venture, DreamFund.com. As a member of Southern New Hampshire University's STEM Advisory Council, he lends his vast IT industry insights to help spot trends, identify market needs and create new degree programs. In his spare time, he raises horses on a farm in Pepperell, MA. His favorite gadget is his mini iPad, which he uses for "low-volume stuff." His Windows-based laptop is his workhorse.
Q: So, let's go back to the beginning - 1976, when you joined Digital Equipment Corporation (DEC). What was life in high-tech like back then? What got you into it?
A: I was at DEC during the era of minicomputers and mainframes, when desktop computing was in its infancy. I actually started out at IBM. I was fresh out of business school, had never had an engineering or computer class, just business math and one science class...but I had the business aptitude. So I did a six-month intensive in computer programming and they put me to work on mainframe development. I went up the management chain from there and then went on to DEC as a software quality manager before moving on to strategic planning.
In '92, I left DEC and went to Compaq (now Hewlett-Packard) as a senior officer where I started their consumer business (PCs and desktops) and created enterprise-wide systems. In '97, I led Compaq's acquisition of Tandem Computing and in '98, we acquired DEC. From there, I went on to chair Fujitsu, made over 13 acquisitions and got involved with a lot of startups.
Q: Wow, you've had quite a run during a pivotal time in the industry. So tell us, how has technology and the STEM field in particular changed over the years? Do you see any trends in terms of careers or industries? What STEM skills do you see as vital for non-STEM careers?
A: STEM has always been important to me, and it's critical to so many types of businesses today. You see it in outsourcing services like call centers where they need as many STEM grads as customer service agents. STEM plays a role throughout the operation - for service, products, business processes and so on. And not just technology. Math is key to understanding statistics like rates of calls and response metrics. These days, you see a big need in cloud computing, too. It's been amazing to see the growth in the STEM area. It's been heating up for the last 10 years and continues to grow exponentially.
Q: You're on the SNHU STEM Advisory Council. What do you see as your role on the council? What's your specific expertise?
A: I've been on SNHU's STEM Advisory Council for three years. There are five members total. I bring my background in the high-tech industry, my work with startups and my business and technology perspective. We spend a lot of time anticipating demand and identifying areas for new degree programs or specializations. It takes time to develop new programs, especially in areas where you need a lab component. It's been amazing to see the growth in the school and the STEM area in particular.
Q: What's the next big wave in STEM?
A: Cyber security will continue to be a booming area, but there are critical STEM needs in every industry with lots of opportunities for people to advance. Crowdfunding and social savings are also big now - a $10 billion market segment that will be $500 billion in the next 10 years. DreamFund.com is this type of venture. It lets people set up trusts on their own or set up a cause, a dream, then leverage that dream across all social networks. Dreams are powerful things. They can help raise funds for a good cause. They can spark people to create a startup. They can motivate you to earn a degree.
Betty Egan '17 is a freelance copywriter with 25+ years of experience across a diverse spectrum of industry sectors, including higher education. She lives and works remotely from the mountains of northern New Hampshire. Connect with her on LinkedIn.
Explore more content like this article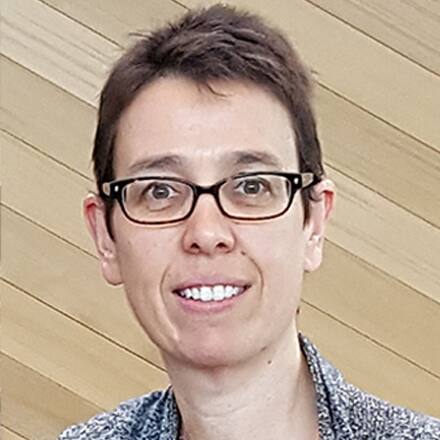 Engineering Professor Dr. Anat Eshed: A Faculty Q&A
March 27, 2020
After basing her career on physics and materials science, Dr. Anat Eshed shifted her focus to cognition and learning. She teaches at SNHU's College of Engineering, Technology, and Aeronautics. She shared her views on teaching and the importance of education as part of our Faculty Spotlight series.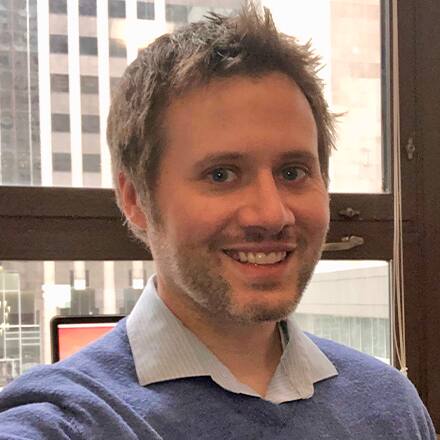 Clinical Mental Health Instructor Dr. Matt Glowiak: A Faculty Q&A
March 20, 2020
When Dr. Matt Glowiak first embarked on his counseling career, he never expected his experiences to be so diverse. We asked the clinical mental health counseling instructor to share his thoughts on teaching, the importance of education and more as part of our Faculty Spotlight series.