Dean of Science, Jill Nugent, on the Impact of Citizen Science
Jill Nugent is the associate dean of science for Southern New Hampshire University's online STEM programs. Throughout her career in science and science education, she's studied wildlife as diverse as invertebrates, amphibians, reptiles, equines and canids. We spoke with Jill about the importance of science education, technology and making an impact through citizen science.
Growing up, were you interested in science? Who encouraged you to pursue your interests?
For as long as I can remember, I've been drawn to nature and science. Growing up in northern Virginia, I was lucky to be able to explore both on foot and on horseback - the abundant woods, fields, creeks and streams, and critters.
Also having Washington, D.C., so close to home allowed for endless hours exploring the most amazing museums, which probably helped to cultivate my curiosity about the natural world.
So many teachers through the years nurtured that curiosity - from my preschool teacher who had our class raise a butter y to middle school teachers who had us look at critters in pond water.
In fact, I will always remember a banner in a classroom growing up. It read, "Science is Not a Spectator Sport." That has always stuck with me and is my mantra today. Science is action. It is a process to engage in, immerse in and experience!
When did you decide you wanted to pursue science professionally?
I remember when I was home from college one summer, and I happened upon the book by Jane Goodall, "In the Shadow of Man," and couldn't put it down. I read it in one afternoon. That next year, I took an animal behavior course and was hooked.
Today, I have a framed, signed picture of Dr. Jane Goodall on my desk - such a treasure! She is such an inspiration.
How did your career path lead you to Southern New Hampshire University?
After college, I was lucky to get a job at a natural science museum and wildlife sanctuary. The museum was located on almost 300 acres of restored native prairie and wetlands. While working there I also concurrently worked on my master's degree in biology.
I was so busy, working full time during the day and doing my master's at night and on the weekends. But it was also a very exciting time, as I was able to draw connections and apply concepts from work and school - a powerful and elective learning experience I will never forget.
My time working at the museum, coupled with my master's program with truly exemplary faculty, is what started me on my career trajectory in science and science education. Since then I've been fortunate to work with great people at multiple universities.
What do you love most about your role?
SNHU has dedicated and passionate faculty and staff, working together in a united mission to support our students. It is a privilege and honor serving our amazing students every day. Helping students make their dreams a reality comes with great responsibility, and it's exciting and rewarding to be a part of that.
How are you working to impact the world or your community with STEM?
When I was working at the natural science museum, we engaged the public in citizen science programs such as bird counts, amphibian monitoring and more. Citizen science essentially refers to public participation - people of all ages and backgrounds - engaging in the process of authentic, real-world science.
One of the citizen science projects that I've been involved in since 1999 is the monitoring of monarch butterflies (Danaus plexippus). In February 2016, I traveled to the butterflies' overwintering sites in Michoacán, Mexico, and used Skype to connect with students back in the U.S. who were studying the annual migration.
With habitat loss, conservation challenges and fragmentation across the migration corridor, citizens play an important part in the conservation of this species and its migration.
Opportunities with Monarch Watch, Journey North and iNaturalist encourage the public's participating in reporting observation of monarch sightings and tagging of monarchs during fall's journey south to Mexico. Now through the power of technology and mobile devices serving as "force multipliers" in citizen science data collection and observation reporting, the number and diversity of programs and opportunities is growing rapidly.
What's the role of technology in science education today?
There are endless possibilities that technology offers for real-world global science collaboration, both asynchronously and synchronously.
With online science education, we can have students in diverse geographic areas report on local environmental issues or conditions and share that information and data with the class. It generates broader connections and conversations that may not have taken place if students were researching or sampling in one geographic area.
Global collaboration in science using technology can also serve as a way to tackle and solve real-world challenges facing our natural world in a project- based learning context. That relates to my doctoral research, as I've been investigating locally engaged, globally connected citizen science, where anyone in the world can be involved in local science (for example, the monarch butterfly monitoring). With technology, they can connect and collaborate with others across the globe.
What's your advice to students looking to break into or advance within the STEM field?
Be proactive. Look for opportunities that interest you, whether that be a course, volunteer opportunity, SNHUconnect group, professional development session, meeting with our SNHU Career team, or even a conversation with someone in your field. Take action, and that initiative will ultimately lead you on the path that you are called to serve.
This article was originally published in Stem Journal Issue 6, STEM for Social Good.
Explore more content like this article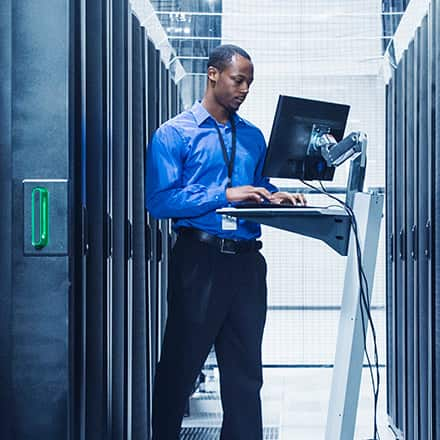 July 20, 2021
The field of cyber security is about leveraging top-notch problem-solving skills with technical aptitude to keep people and data safe. Despite being relatively new, the field of cyber security is here to stay.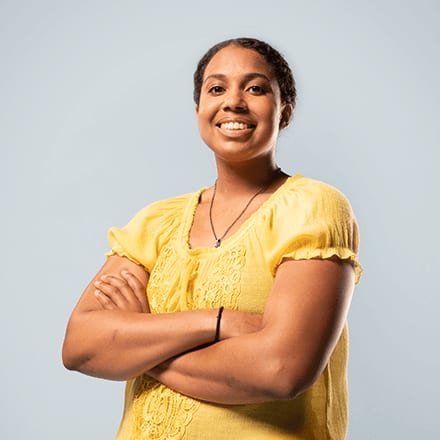 July 19, 2021
Even before she enlisted in the military, Bethanie Thomas knew she wanted to earn her degree. She even knew which field she wanted to study. The only thing missing was the right school.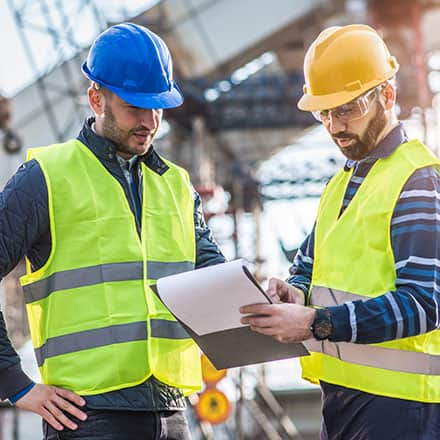 June 22, 2021
There are dozens and dozens of types of engineering. Because when it comes down to the basics, engineering is about using specialized bases of knowledge to solve a problem.