SNHU Students Inspired By Women in Cyber Security Conference
Five women pursuing cyber security careers left Tuscon, Ariz., feeling exhilarated and inspired earlier this month after attending the Women in Cyber Security conference. All five women are online students at Southern New Hampshire University.
The students - Briana Beyerl, Kristina Greenshields, Jillian Seabrook, Stephanie Ferreira and Kayla Koskey - spent three days at the JW Marriott Starr Pass Resort taking in lectures and workshops, along with an extensive job fair and "lightning mentoring" session.
Seabrook, who is pursuing her BS in IT with a concentration in Cyber Security, said it was a particularly fun weekend in part because she got to meet some of her online classmates in person. "I attend school fully online, so I don't really have a personal connection with any of the other students. This was a great way for me to meet other women from SNHU as well as professionals already working in the cyber field," she said.
Women in Cyber Security (WiCyS) was founded in 2013 with a National Science Foundation grant as a partnership between three colleges as a way to address the dearth of cyber security professionals in general and specifically the lack of women in the field, according to the group's website. Its mission is to increase awareness about the importance of cyber security as a career and to facilitate collaboration among women in academics, research and professional arenas.
Dr. Gwen Britton, executive director of online STEM programs at SNHU, said the five students were chosen because they had the five highest scores in the latest National Cyber League competition among the women on SNHU's team. In fact, Beyerl was the captain of one of the university's teams that placed tenth in the country. Britton said she was thrilled to see the students' confidence grow exponentially over the course of the conference. "Watching their faces, seeing the shift in their confidence and learning first-hand is amazing," she said.
The lack of women in cyber security and STEM (science, technology, engineering and math) fields, in general, has long been an issue in the industry. Beyerl said that while she was aware of that, the women she heard from at the conference reinforced how important her role in the field can be. "We have a long road ahead of us to change that," she said. "Because of this, I realized that if either of my daughters decide to enter the field of cyber security, I am one of the many women paving the road for them and any other young women who will enter the field in the future.
"My choice in concentration for my degree was much more significant than I originally thought," Beyerl, who is in the online BS in IT program, said.
Greenshield, another BS in IT student, said she came to a similar conclusion. At some point, she said, she wants to be on the other side of the lectern. "I will be one of those women at conferences such as this one someday that will hopefully inspire and encourage students such as myself to never give up, to follow their dreams and believe in themselves to do what they are passionate about, too," she said.
Koskey, who just completed her master's in cyber security, said the conference showed her that she has a lot more to learn and also gave her ways to do just that. "I got some great advice from those excelling in their fields on what areas I should focus on to be the best," she said. "I also learned that true leadership, the kind that those who attend these conferences or contribute to them in some way have, isn't to lead by dictation ... It is to lead by example and by giving a helping hand."
Along with new friendships and a promise to form what may be the only female-only team - thus far they'll be the first - in National Cyber League history this year, Seabrook said she came away from the conference with a renewed sense of confidence. "I left feeling empowered," she said. "Being a woman trying to get into a male-dominated role can be very intimidating but ... meeting so many women already working in cyber security gave me the confidence needed to break into the industry."
Joe Cote is a staff writer at Southern New Hampshire University. Follow him on Twitter @JoeCo2323.
Explore more content like this article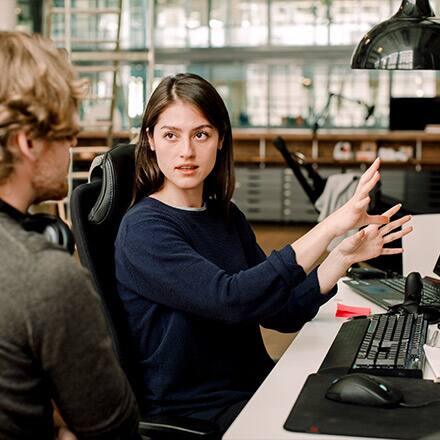 June 15, 2021
If you're interested in a career in computer and data science, learning Python will be key to your success. Discover why this general-purpose programming language is quickly becoming an in-demand skill for programmers, developers, data scientists and more.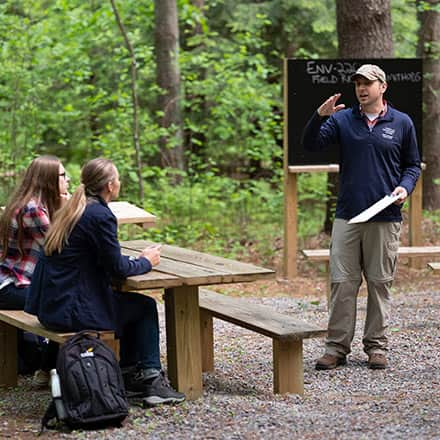 June 09, 2021
SNHU Arboretum, accredited by the ArbNet Arboretum Program and Morton Arboretum, is more than a learning space for campus courses. Students in the online environmental science program also tap into the 25-acre forested wetland, using the data generated there in their courses.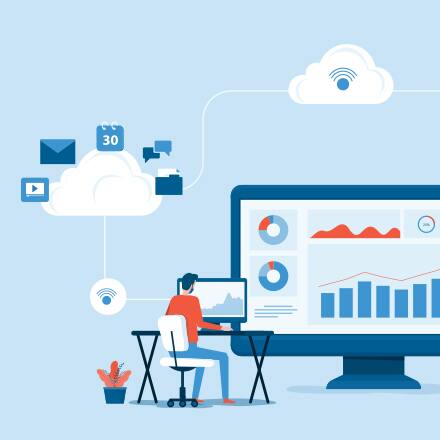 June 08, 2021
When you stream your favorite music or shop online with your favorite retailer, you're taking advantage of cloud computing. But what is cloud computing, really? Explore this fast-growing computer science field and how to get started with a cloud computing career.