More Than 150 Join Hour of Code Sessions at SNHU
Anna Castillo decided it was time to figure out what her husband and brother were always talking about, so she found herself in front of a computer last week trying to make Elsa from "Frozen" ice skate in increasingly complex patterns. Other activities included writing code to steer a tiny bird towards a target or using Python coding language to steer a character around spikes to collect gems.
"Basically I'm making a little character do something by writing the code," Castillo said. "It makes a lot more sense now with all the applications I use on my phone. It's more like a visual."
Castillo was among the first group of Southern New Hampshire University staff, students and faculty to participate in this year's Hour of Code. The global, week-long effort aims to encourage as many people as possible to try their hand at coding as a way to increase interest in and literacy around technology. Last year more than 60 SNHU faculty and staff participated. This year more than 150 took part.
Held annually during National Computer Science Education Week, Hour of Code has generated nearly 450 million hours of code since its inception. Nearly 150,000 events were registered on HourofCode.org this year.
Castillo said she also hoped the experience would allow her to better help students she works with as a military graduate admission counselor. She said with more understanding about what coding is and the different forms it can take, she will be able to better advise students about programs and classes they're interested in. "I want to be confident knowing this is the right program for them," she said. "It makes me more confident in my job. It's one of the reasons I wanted to do it; so I'd understand more."
Associate Dean Dan Gannon helped organize the sessions held at SNHU throughout the week. He said he was interested in volunteering for the project because he doesn't have a technical background and wanted to get a taste of what STEM instructors were teaching. He said he found that coding is a good way to develop a persistent mindset because it involves a lot of trial and error and "learning through failure."
"It's such a great introduction into what coding means and the different applications it could have for each of our degree programs," he said.
Associate Dean Mark Gruen, another organizer, said he has heard many people claim they're "not computer people." He rejects that mindset.
"This is really to show them you can, and you have the logic and the skills to do it. It's just a matter of giving it a shot, challenging yourself and taking an opportunity to see why things don't work," he said. "The goal has been just to grow it every year and just expose folks (to coding.)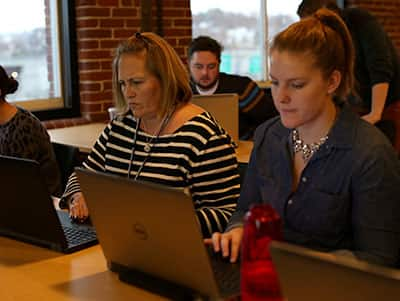 Dr. Gwen Britton, executive director of online STEM programs, said while not everyone needs to be a computer coder, everyone can benefit from learning more about it. Technology is so integrated into modern life that learning coding can make you better at using so many different things.
"Pretty much everybody uses technology (and) devices and computers every single day. If you don't really have a good sense of how this stuff works and how this stuff came to be, you're going to be at a disadvantage," she said. "People don't think they need to know how to code, and they don't in a big detailed way. But to be exposed to it is really powerful."
Joe Cote is a staff writer at Southern New Hampshire University. Follow him on Twitter @JoeCo2323.
Explore more content like this article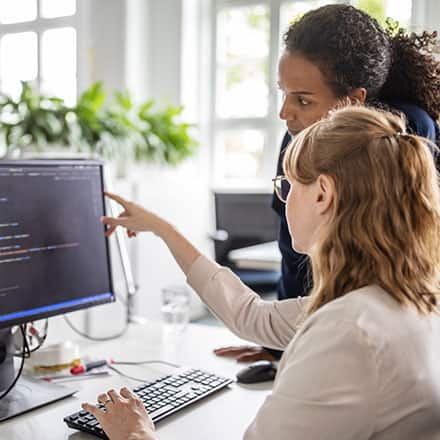 How to Become a Web Developer
February 15, 2021
As technology continues to become a growing part of our daily and professional lives, a career in web development can help you find work in virtually any field. But before you learn web design and start an exciting career in development, it's important to understand how to become a web developer.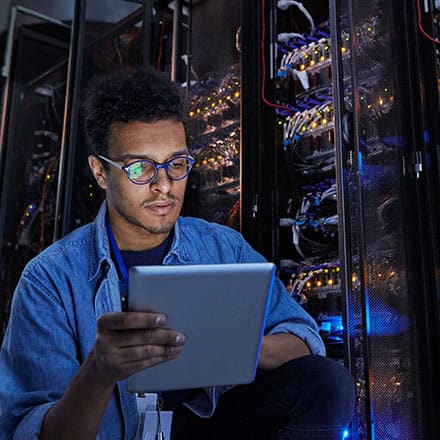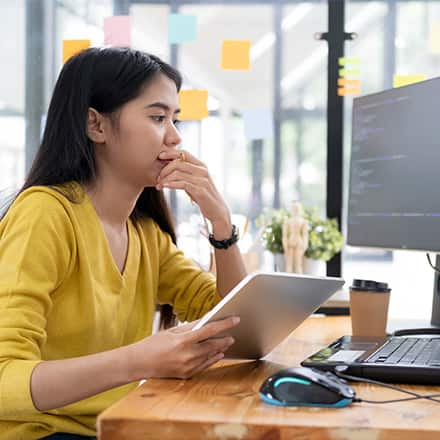 How to Become a Software Engineer
February 08, 2021
Software engineering is a particularly versatile and rewarding tech-focused career. This is a growing and vibrant career path for anyone who likes solving problems, thinking creatively and using technology to create new business solutions.