SNHU Students Use STEM Skills to Tackle Transportation Challenges
There is more than one way to crack an egg, and dozens of Southern New Hampshire University (SNHU) students recently spent their Saturday taking a look at ways to unscramble the issues refugees and new Americans face accessing public transportation in New Hampshire's largest city.
The event - dubbed STEM-o-Vation - invited students studying science, technology, engineering or mathematics to work together to use their STEM skills to solve a real-world problem. They were tasked with improving refugees' access and understanding of Manchester's public transportation system.
Teams were made up of students with a variety of majors and were given an initial set of resources detailing the problems new residents face navigating public transportation systems in the United States, especially if they do not speak English. It can be challenging to find the correct bus, understand signs that don't use the metric system and locate places like grocery stores, doctor offices and government agencies.
Students then met in person and via Google Hangouts to brainstorm possible solutions, ranging from changes to the transportation system signage to smartphone applications that would help refugees connect with one another or volunteers to secure rides to work and essential services. Another group explored ways to add images to transportation signs for individuals who cannot read English.
"Students looked at it from many different perspectives. They even kind of reimagined what transportation looks like," said Jill Nugent, associate dean of science. "It was really neat to see STEM making a difference in the world. Different teams had different solutions, but I think as a whole they all contributed in a powerful way. It shows that the world needs STEM thinking even for social issues."
At the end of the daylong brainstorm and work session, each team presented its proposal to a group of judges that provided critiques and feedback.
Kelly Thrippleton-Hunter, lead faculty for undergraduate science programs, said the project gave students an opportunity to collaborate with online or campus students they wouldn't otherwise have met and a chance to explore ways some of the skills they are learning in school can be applied to a real problem, even one outside traditionally tech-related fields.
"They used the skills they've developed throughout their time here to propose solutions to this problem," she said. "We were ... hoping (they would) take away the feeling that they can utilize their knowledge and technical skills to solve problems facing their community."
Jeffrey Kapral participated online during the morning and joined his team on campus in the afternoon. His group proposed installing kiosks at transit stops that would allow riders to easily find landmarks on a city map, including hospitals or banks, and see arrival and departure times to each location with the tap of a finger.
"This was a great opportunity, and (I) would encourage anyone interested to definitely try it out," he said. "It was a good chance to learn about problems within a community and try to figure out a solution. All the while you get to meet new people and learn new skills. It's a win all the way around."
Dana Browne is attending SNHU online but took the opportunity to visit the Manchester campus from Dresden, Maine.
"I think this was a terrific experience, especially for online students who might want more of a social connection, even if it's online," she said. "Overall, the amount of information gained and teamwork was a very rewarding thing."
Dr. Gwen Britton, executive director of SNHU's online STEM programs, said she was particularly impressed with the way students embraced the problem of a city many of them had never visited.
"This was one of the most moving and inspirational things I have done in quite some time," she said. "I was absolutely blown away by the students' passion, purpose, compassion, dedication and creativity in coming up with solutions to a very real problem."
Joe Cote is a staff writer at Southern New Hampshire University. Follow him on Twitter @JoeCo2323.
Explore more content like this article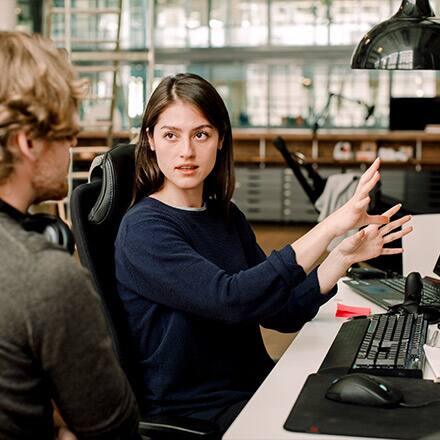 June 15, 2021
If you're interested in a career in computer and data science, learning Python will be key to your success. Discover why this general-purpose programming language is quickly becoming an in-demand skill for programmers, developers, data scientists and more.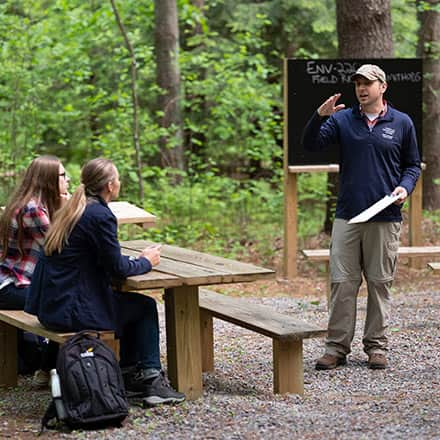 June 09, 2021
SNHU Arboretum, accredited by the ArbNet Arboretum Program and Morton Arboretum, is more than a learning space for campus courses. Students in the online environmental science program also tap into the 25-acre forested wetland, using the data generated there in their courses.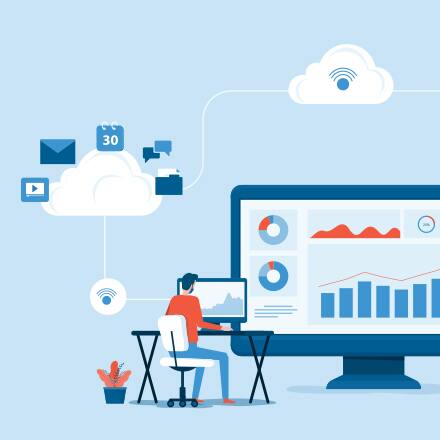 June 08, 2021
When you stream your favorite music or shop online with your favorite retailer, you're taking advantage of cloud computing. But what is cloud computing, really? Explore this fast-growing computer science field and how to get started with a cloud computing career.