What Job is Right for Me? Tips on How to Choose a Career
Deciding what career you should have and how to prepare yourself for it isn't simple. When you consider that you'll potentially be devoting decades of your life to it, depending on it for your financial wellbeing and juggling it alongside other priorities like family and friends, the full weight of the question can be daunting. But it can also be exciting to explore the world of possibilities that can lead to doing something you love.
There's no one true way to determine how to choose a career. There are questions you can ask yourself, however, to start putting the pieces of the puzzle together.
Discovering your passion is an ideal starting point when considering what job is right for you. While working provides you with a paycheck that supports your needs, what you put into a career can also transform the "weekly grind" into a rewarding professional pathway.
What Truly Matters to You?
Larry Shane, a career outreach specialist at Southern New Hampshire University (SNHU), recommends starting with a self-assessment. Be thorough and consider things about yourself that may not immediately spring to mind when it comes to determining what career you should have.
What are your hobbies?
What kinds of books do you read/TV shows you watch?
Are there any causes that you support?
Do you have a unique talent?
What did you enjoy about other jobs you've had? What were the downsides?
Do you enjoy spending time with people or prefer solitude?
There are numerous ways in which you can find something that inspires you, and you never know where a single experience might lead. Make a list of the things that spark your interest and try to find the qualities they reveal about you.
"For example, I like movies about the underdog ("Rocky," "Miracle") and changing the way the status quo thinks. My worst jobs were doing the same thing over and over, primarily alone. My best jobs were interacting with people over the phone and face-to-face, educating them about a subject and motivating them to take an action," Shane said.
A career working to help students determine what they want to do professionally is a perfect way to combine such preferences. If you thrive working with other people as well, then a job that involves advising, negotiating with, selling to or instructing others may be better alternatives to a profession with a more solitary environment.
On the other hand, if you enjoy working alone or with just a small team of co-workers, careers that involve behind-the-scenes work might be the way to go. Consider jobs that require research, data entry, writing or analysis.
Exploring what makes you tick, what lights a fire inside you, even just from relating to fictional characters and remembering jobs you didn't find rewarding, can help you piece together some key qualities you can bring to the table in the professional world.
This can also help you figure out where certain career paths may not be the best fit.
Lindsey Levesque, a career advisor at SNHU, noted that it can sometimes be difficult to match what inspires you with your skills. Just because there doesn't appear to be a direct path from what you love to how you can turn it into a career doesn't mean you have to give up on it entirely.
Let's consider a scenario: You love humpback whales and want to make a career out of working with them. The snag is that you are prone to sea sickness, which makes a life of sea-faring problematic.
How can you find a way to make a job out of your passion, then?
Ask yourself why you are so drawn to humpback whales, in particular. Is it a scientific interest in the behavior of marine mammals or advocating for the preservation of the world's oceans that excites you? Perhaps you appreciate whales as living art or want to understand how climate change is affecting birth rates. Drill down to find the source of your fascination and you may open a door to career options you'd never considered.
"From there, while the natural option of being a marine biologist who specializes in humpback whales might be taken off the table because of other limitations, it sparks additional areas of research and exploration in research support roles, pursuing advocacy work for non-profits, or perhaps a career in communications and photography where you try to specialize in zoology topics," Levesque said.
Some aspects of your lifestyle can influence what career you pursue, and discovering what drives your interests can provide alternative ways of embarking on a career doing what you love.
Establish an Action Plan
Once you've chosen a career you want to pursue, setting goals and putting together an action plan to achieve them is an invaluable strategy for getting yourself organized.
Jessica Erb, associate director of the Career & Professional Development Center at SNHU, encourages anyone with a specific career in mind to set themselves up for success by laying out an actionable plan to follow.
Some jobs might be available right now, especially if you have a bachelor's degree. Others require either more advanced degrees or time spent working in the field to develop your skills and knowledge.
"Mapping out the necessary steps in order to achieve these big goals can be very helpful. If a student is not sure what steps are required to reach a goal, they are encouraged to meet with a career advisor or interview someone currently in the desired career," Erb said.
Career advisors are valuable resources for information on how to take advantage of courses and extracurricular activities to help you gain the skills and knowledge you'll need. They can even help you tap into your school's alumni network and introduce you to graduates working in the field.
Talking with professionals already working in the field you're interested in pursuing is a great way to get a feel for what's really involved.
Making connections with these advisors, experts, faculty and alumni can help connect you with opportunities such as internships, informational interviews and insights into the field you may not have considered before. "They should then research information such as additional education, certifications, industry trends and required skill sets in order to identify gaps to create an action plan," Erb said.
Online resources such as O*Net and Vault.com offer background on the requirements for specific roles that will help you identify which steps to take on the way to your dream job.
Pathways to Success
Education is the key to many career pathways. The Bureau of Labor Statistics (BLS) and other such resources are available to help you determine how to proceed.
Here are some examples of popular career options and ideas on how to prepare yourself to pursue them.
Accountant
Recommended degree: Accounting or Accounting Finance
A degree in accounting provides the opportunity to learn important managerial skills and methods of analyzing finance. While some junior positions may be accessible with an associate degree, the majority of accounting and auditing careers require a bachelor's or even a master's degree, according to BLS.
Teacher
Recommended degree: Education
While the degree level required to teach varies depending on what grade range you're looking to instruct, a degree in education provides you with important strategies for leading a classroom. Most states require at least a baccalaureate degree, according to BLS, and look for applicants who have specialized in subject areas like math or science, particularly at the secondary level. Look for opportunities to gain field experience through internships and tutoring.
Nurse
Recommended degree: Nursing
Though candidates only need an associate degree to become a registered nurse (RN), the BLS specifies that students should strongly consider a bachelor's in nursing (BSN), as many potential employers will require it. Hands-on experience is crucial, particularly for more specialized areas. You may also choose to continue your studies with a master's degree in clinical nurse leadership or patient safety & quality.
Project Manager
Recommended degree: Business administration with a concentration in project management
Leading a team to set and complete goals, manage deadlines and meet project criteria demands a strong mind set. The skills necessary may be learned through studies in business administration and project management, leading to possible advanced degrees and certifications at the graduate level. The BLS notes that while project managers were often chosen based on on-the-job accomplishments previously, formal education is now required in most cases.
Information Security Analyst
Recommended degree: Information technology, cyber security or computer science with a concentration in information security
While certain employers may be looking for candidates with a specific concentration, information security analysts generally have the flexibility to pursue their career with any IT degree, according to BLS. Programming and cyber security studies are often favored and the variety of specializations offered a the baccalaureate and graduate levels offer you the ability to fine-tune your education to suit your professional goals.
Police Officer
Recommended degree: Criminal justice
Though becoming a police officer typically sees you entering into a specialized academy for training, many candidates start their journey with a degree in criminal justice, according to the BLS. Programs offer a number of areas to specialize in, including corrections, criminology, human services and advocacy, and police administration and operations. Internships, volunteer work and networking with local law enforcement officers are excellent ways to develop experience and make important connections as you establish yourself.
Sarah A. Easley '12 '18G is a writer and content strategist. Connect with her on Twitter or LinkedIn.
Explore more content like this article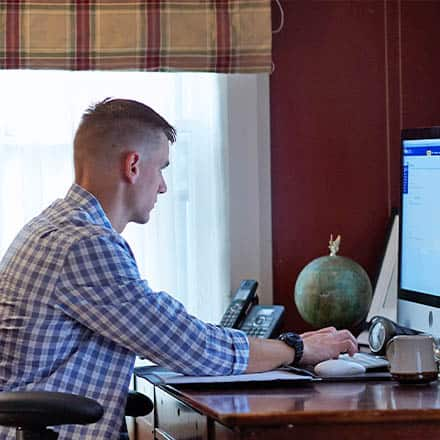 Jobs After Military Service: How to Transition Into a Civilian Career
June 30, 2020
Some of the best jobs after the military enable you to use the experience and discipline you acquired as a service member. In the private or public sector, or as a federal employee, careers after the military can be tailored to your interests and strengths, and built off your service skill sets.
3 Tips for Working Remotely
April 29, 2020
Working from a home office is more common today than ever before. If you're new to remote work or hoping to land a position working from a remote location, consider these practical tips to foster career success.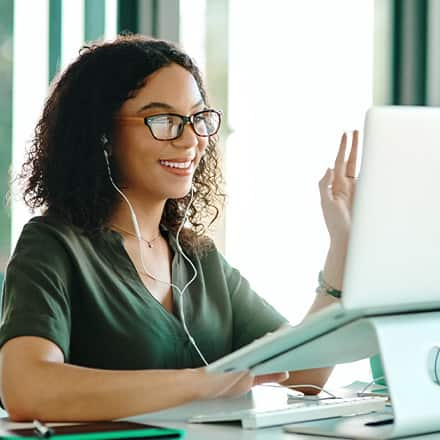 How to Work From Home and Stay Engaged
April 02, 2020
Learning how to work from home can take a bit of reorganization for both your workspace and your mindset. Five seasoned remote employees have some advice to help you make a smooth transition.