How Long Does It Take to Get Your Bachelor's Degree?
Personal preferences, goals, academic progress, transfer credit eligibility, cost and time considerations are all factors that may impact how many years it takes to earn a bachelor's degree, but 4 years is the traditional timetable to earn the 120 credits you need.
Many of the college students who graduate each spring spent four years earning the 120 credits needed for a bachelor's degree. But that's only one path to a degree. Your personal preferences, the time and resources you can put toward your course work and especially any credits you've already earned are all factors that will impact how quickly you can reach your educational goals.
It's Personal
One thing you may not have realized is just how personal earning a degree really is. It's all about you, what your own goals are and what's going on in your life. Do you have the time to commit to being a full-time college student at a traditional campus or is there a need to schedule your education around full-time work, raising a family and other responsibilities – or perhaps all of the above?
Maybe you haven't thought school was possible simply because you have so much going on. Think again; there are options out there, such as online degree programs that allow you to move forward toward your education goals while working around everything else. It's not only possible, but will help you see what works best personally for you and determine the potential length of time to get a bachelor's degree.
Will My Credits Transfer?
Another important consideration is where you are academically. Are you starting out completely new to a degree program or have you earned course credits along the way? If you have prior credits to add to the mix, be sure to check on a potential school's credit transfer policy. You'll want to take full advantage of any credits you have available and ensure that the school you choose is transfer-friendly. This not only saves you time, as you'll need to complete fewer courses going forward, but you'll save money, too.
As you begin to think about how long it might take to earn a bachelor's degree, you'll want to address potential transfer credits with the schools of your choosing and see how many credits will be eligible for transfer. This will be your first step in understanding the time ahead.
Are you starting fresh? Here's what you need to know: To complete a bachelor's degree, you must earn 120 credits. This translates roughly to about 40 undergraduate courses, which will include both general education components and courses specific to the area of interest within your degree program, along with some elective courses of your own choosing.
If you are able to transfer credits, you'll be able to lighten the course load ahead to meet the 120 credits required for graduation.
Put a Plan Together
Whether you have transfer credits in the mix or are just starting out, think about the time you have to commit to your education and what you hope to achieve. What's realistic for you?
Cost will also be a big factor, and perhaps the primary reason you've shied away from returning to school. Speak to a student financial services team member about the options available to you, and you may be happily surprised to learn that college is indeed within your financial reach.
You may well be a bit nervous about expectations and schoolwork. This may be a whole new experience for you. This is where support and assistance from your school comes in. Don't be afraid to ask questions related to your concerns. Admission team members should be able to answer your questions and get you off to a solid start. Be sure to ask about resources and support available as you go through your courses and where to turn when you need help, no matter what it is.
If you're not comfortable with the answers you're given, this may well not be the right school for you.
It's time then to register for courses and create a schedule that allows for a reasonable workload and the ability to handle the other responsibilities in your life. Once you have completed a term or two, you'll be able to assess if this schedule is feasible for you and adjust accordingly. It's only then that you'll be able to figure out the potential timeline to complete your bachelor's degree. Keep in mind that life consistently offers up challenges and changes, and you may need to be flexible in changing up your workload at school from time to time.
Getting Ready
As you think about the time required to earn your bachelor's degree, remember:
It's personal. What are your goals, and what are your options?
What's your starting point? Are you completely new or have credits to possibly transfer in?
Put a plan together. This is about you, and what's going to work for you.
Combine your goals, your options and your starting point to put together a plan. Understanding these three variables can help you create a plan that takes a potential four-year degree path down to two years, or allows you to create a plan over six or more years. As you define your plans, think of this as a simple equation: You need 120 credits to earn your degree. If the average course is three credits, then taking 30 credits a year breaks out into a four-year period of time. If you can up the course load to almost 40 credits a year, it breaks down into three years and so on. The more credits each year, the less time and the opposite as well. Your course load determines the length. With transfer credits, you'll be able to lessen that time period for completion.
Don't forget to turn to school admission and advising teams for help, and let your family and friends be an important part of your support team so you can keep moving forward and earn your bachelor's degree.
Pamme Boutselis is a writer and content director in higher education. Follow her on Twitter @pammeb or connect on LinkedIn.
Explore more content like this article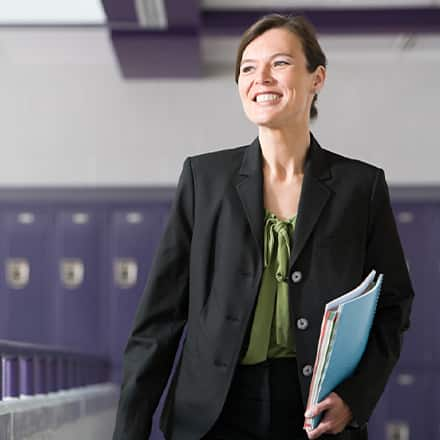 March 08, 2021
Getting a master's in curriculum and instruction can help you advance in your teaching career, whether you want to improve your lessons or to advance to an administrative position.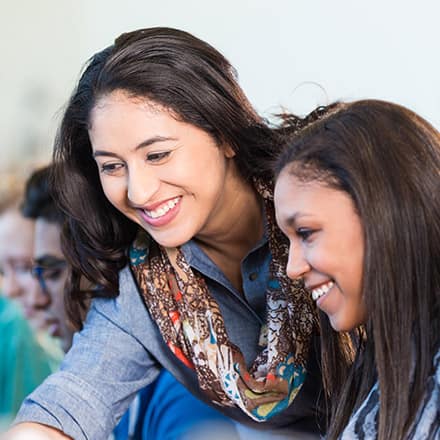 March 05, 2021
Advance your career with a master's degree in education by gaining insights into new approaches and technologies that inspire learners and transform students inside and outside of the classroom.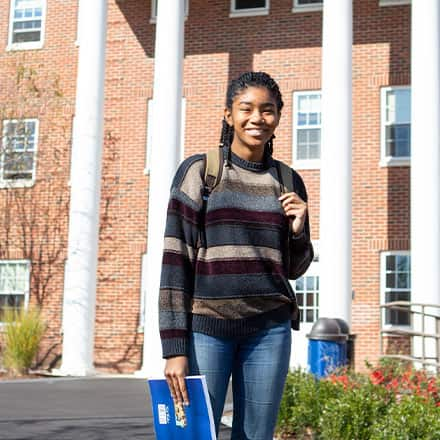 February 22, 2021
Universities often refer to their accreditation. So, what are the different types of accreditation and how do they differ? Here's what you need to know about accreditation and what "institutionally accredited" means.