Analyze and Explore the Mind as an SNHU Psychology Major
Earn your Bachelor of Arts in Psychology from Southern New Hampshire University and become well-versed in major psychological concepts, human behavior and research methods. Develop critical thinking and versatile skills important to communicating effectively in many formats. Enjoy small class sizes and easy access to expert faculty and dedicated advisors.
See Yourself Succeed as a Psychology Major
As a psychology major at SNHU, you can tailor your BA program with electives focused on your area of interest in psychology. Each path prepares you for careers in community, school and business settings and creates a solid foundation for graduate studies.
Elect the BA in Psychology alone or choose a concentration in:
Child and Adolescent Development
Forensic Psychology
Mental Health
As a private, nonprofit university, SNHU has one mission - to help you see yourself succeed. The benefits of majoring in psychology at SNHU include:
Supportive community. Join the SNHU campus community of students who are closely connected with faculty and staff dedicated to your success.
Affordability. It's our mission to make higher education more accessible. That's why, SNHU is one of the most affordable private, nonprofit universities in New Hampshire.
Accessible faculty. Learn from highly credentialed faculty who are experts in their fields and interact with you in the classroom, dining hall, fitness center and the stands.
Opportunity. Tap into our nationwide network of alumni and strong connections with employers for internship and career opportunities.
Campus experience. Enjoy more than 50 student clubs, champion Division II athletics and fun events on our 300-acre campus in Manchester, NH, named a "Best Place to Live" by Money magazine.
Concentrations
Internships & Outcomes
Throughout your undergraduate psychology studies, you'll gain a thorough understanding of psychological principles and how to apply them to social and organizational issues. At the conclusion of your BA program, you'll be able to:
Understand human thought and behavior concepts, theoretical perspectives, empirical findings, trends and ethical issues
Demonstrate psychological knowledge, skills and values during experiential learning experiences
Develop insight into behaviors and mental processes and apply effective management and improvement strategies
Apply fundamental research methods in psychology, research design, data analysis and interpretation
Use major research methodologies to critique, analyze and interpret results of psychological research
Display effective written and oral communication skills, correct use of APA format and extensive computer skills
You may choose to engage in any number of practical learning experiences as an intern or volunteer, including the opportunity to gain firsthand experience at organizations such as the Concord Mental Health Court, Manchester Mental Health Center or Riverbend Community Mental Health. Or, you may work with faculty on research, presentations and publishing.
Upon graduation, your SNHU BA in Psychology opens up a world of opportunities. If you're eager to join the workforce, you might consider the fields of case management, community outreach, or dozens of others that stress interpersonal relations and human resource management.
Our psychology undergraduates are also accepted into master's and doctoral programs in both psychology and related disciplines.
Message from the Psychology Department Chair
Thank you for showing interest in the psychology programs at Southern New Hampshire University. Psychology is the largest major in the School of Arts and Sciences. Our programs include faculty who have won teaching awards and published books and journal articles. The psychology program at SNHU emphasizes a balance of academics, field experience and research opportunities.
Our alumni have enjoyed successful careers in psychology. Many have attended master's or doctoral programs. The majority of students who opt to enter the workforce right after completing their Bachelor of Arts in Psychology have found jobs in mental health clinics, social service agencies and human resources.
Students join faculty in research groups that present at psychology conferences and publish in psychological journals. We also have a Psychology Student Association and an honors association, called Psi Chi.
We also offer opportunities for our students to focus on more specialized areas of psychology. We have concentrations in child/adolescent development, forensic psychology and mental health.
Please contact the Admission Department at 603.645.9611 or email admission@snhu.edu for any questions you may have.
Sincerely,
Peter Frost, PhD
Professor and Chair
Department of Psychology
Past President, New England Psychological Association
Curriculum
In addition to taking nine required and four elective psychology courses, you'll take core liberal arts courses and 39 credits of free electives. This coursework will enhance your knowledge and understanding of applications in psychology, as well as help you develop strong communication and critical thinking skills.
Courses To Prepare You For Your Career
SNHU's bachelor's in psychology program includes:
General education
Degree-specific courses
General Education Program
Our programs are designed to equip you with the skills and insights you need to move forward. In recent years, employers have stressed the need for graduates with higher order skills - the skills that go beyond technical knowledge - such as:
Writing
Communication
Analysis
Problem solving
All bachelor's students are required to take general education classes. Through foundation, exploration and integration courses, students learn to think critically, creatively and collaboratively, giving you the edge employers are looking for.
List of Courses
Courses May Include
BA in Psychology Campus
PSY 108
Introduction to Psychology
In this course, students will explore the complexities of the human mind by examining the science behind why we think, feel, and do. Students will experience the evolution of psychology through the early schools of thought, major branches, and core theories that guide contemporary perspectives. As students consider the broad influence of psychology on their perceptions, emotions, and everyday choices, they will acknowledge the idea that, in the human experience, "psychology is everywhere."
PSY 211
Lifespan Development
In this course, students will explore the biological, sociological, and psychological influences that shape development between conception and death. Students will analyze traditional and emerging theories of development that increase their knowledge of human development as it relates to the field of psychology.
PSY 215
Abnormal Psychology
In this course, students explore the major diagnoses from a biopsychosocial perspective. Students critically reflect on the basis of diagnoses, to appraise the benefits and costs of various assessment methods and understand the contributions of diverse treatment approaches. Ultimately, this course helps students understand the importance of reducing the stigma of disorders and diagnoses in a variety of contexts.
PSY 223
Research I: Statistics for Psychology
How do psychologists organize, summarize, and interpret information? Students in this course study applications of statistical methods in psychological research and practice. The emphasis of the course is on the conceptual understanding of statistics so that students can read and conduct psychological research; those skills will be applied to students' original projects in Research II: Scientific Investigations. Computation of tests will be conducted on the computer. Students will build upon statistical knowledge and develop an in-depth conceptual and practical understanding of hypothesis testing, tests of significance, standardization, correlation, and analysis of variance in a wide variety of psychological uses. Students will learn the theory of statistical decisions, practical application of statistical software, and how to analyze journal articles. This course typically should be completed during the first semester of the sophomore year.
PSY 224
Research II: Scientific Investigations
Students in this course will develop an understanding a variety of research methods, including experimental, survey, correlation and case-history techniques. They will become aware of the strengths and weaknesses of each method and understand when each method is best used. Writing intensive course.
PSY 444
Senior Seminar in Psychology (Capstone)
This capstone course integrates previous classroom and practical experience with a focus on current issues in psychology. This course likely will include cross-cultural aspects of psychology, ethics, recent career trends in psychology and other topics dictated by current events in psychology. Coverage may change over time, but the basic focus on integrating the past and anticipating the future for psychology seniors will be the major concern. Writing Intensive Course.
Total Credits: 120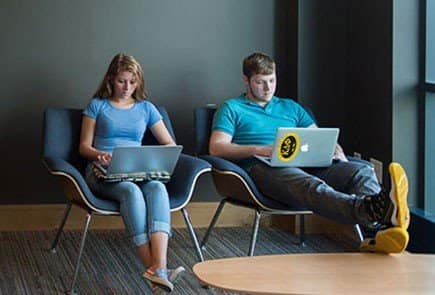 Campus Undergraduate Tuition
Our Manchester campus aims to keep tuition and related costs low for our students so that you can pursue your degree and your goals.
Related Articles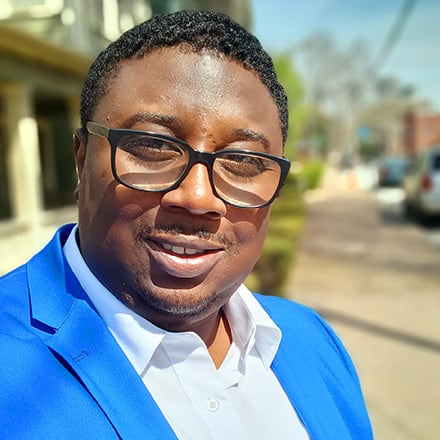 Although Darryl Johnson has been advancing as a professional in the psychology field and nonprofit world for some time now, he really accelerated toward his goals in August when he presented at the 2022 APA Convention and completed his master's degree in psychology at SNHU.
Homeland security is a mission-driven career field focused on national threats such as terrorism, natural disasters and public health crises. While everyone working in homeland security helps to keep the nation and its people safe, careers can vary quite a bit.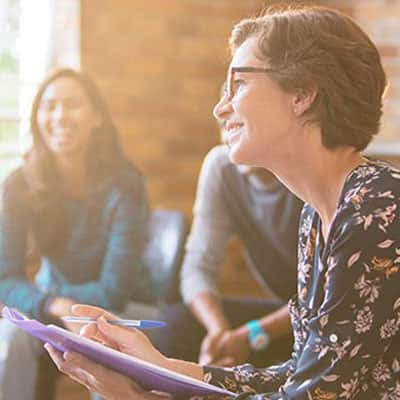 If you enjoy helping people, then a degree in human services is worth considering. With this degree, you can make a difference in the world around you — working in community, government, health, and mental health services, and nonprofit and social work.