Gain Real-World Experience with an Accounting BS
If you're detail-oriented, like working with numbers and enjoy structure-based problems, you're an ideal candidate for an accounting major. Earn your Bachelor of Science in Accounting at Southern New Hampshire University and enjoy a wide range of employment opportunities. The demand for accounting professionals continues to outpace the number of graduates in this field - and the potential for long-term job security continues to look good.
Receive a solid foundation in accounting principles and practices at SNHU as you prepare for a career in public accounting, corporate accounting, taxation, banking, financial analysis, auditing, government services with the IRS or FBI, or scores of other accounting-related careers. Your career opportunities are unlimited.
If you're interested in taking classes online, check out our bachelor's in accounting degree online.
See Yourself Succeed as an Accounting Major
Earn your BS in Accounting at SNHU and take advantage of high-quality instruction from an accounting department faculty that includes certified public accountants and certified management accountants with extensive professional experience in public accounting, corporate accounting, executive management and consulting. Our faculty bring real-world experience into the classroom and are actively involved in overseeing students' success.
Your accounting major core curriculum studies will help you develop knowledge and skills that will allow you to make an immediate contribution in the workplace. Your coursework and its real-world applications will give you an understanding of and expertise in:
Accounting procedures
Accounting regulations and ethics
Information technology
Written and oral communication
Teamwork
Problem-solving
As a private, nonprofit university, SNHU has one mission - to help you see yourself succeed. The benefits of majoring in accounting at SNHU include:
Supportive community. Join the SNHU campus community of students who are closely connected with faculty and staff dedicated to your success
Affordability. It's our mission to make higher education more accessible. That's why, SNHU is one of the most affordable private, nonprofit universities in New Hampshire.
Accessible faculty. Learn from highly credentialed faculty who are experts in their fields and interact with you in the classroom, dining hall, fitness center and the stands
Opportunity. Tap into our nationwide network of alumni and strong connections with employers for internship and career opportunities
Campus experience. Enjoy more than 50 student clubs, champion Division II athletics and fun events on our 300-acre campus in Manchester, NH, named a "Best Place to Live" by Money magazine
Internships & Outcomes
Complete your BS in Accounting at Southern New Hampshire University and be well-equipped for accounting and accounting-related careers. As a student in the program, you'll be required to complete an experiential learning opportunity – whether an internship or hands-on learning courses – to help build your resume and prepare you for a career in public accounting or corporate accounting.
You'll also have the opportunity to earn an IRS certification by participating in the IRS Voluntary Income Tax Assistance (VITA) program. SNHU campus has been a VITA location for 20 years. This program will give you the opportunity to learn personal and individual tax returns and support underserved local communities.
In addition to positions in public accounting and private industry, your training can lead to career opportunities at government agencies, hospitals, social service agencies, and education systems, to name a few. You'll also build the knowledge base you'll need if you choose to pursue certified public accountant (CPA).
Requirements to sit for the CPA exam vary from state to state, as do requirements for state CPA licensing. SNHU's Accounting program aligns with the educational requirements to sit for the exam and apply for licensing in each of the New England states; however, students are encouraged to review their state specific requirements. State-by-state educational requirements to sit for the CPA exam can be found on the website of the National Association of State Boards of Accountancy (NASBA), while state-by-state CPA licensing requirements can be found through the Accounting Licensing Library, powered by the NASBA.
Your background in accounting principles and practices can give you professional opportunities in:
Public accounting: auditing, taxation
Corporate accounting: budget analysis, cost accounting, financial reporting and management, internal auditing
Government agencies: auditing, budget analysis, financial reporting and management, research
Nonprofit institutions: accounting, budgeting, financial planning, internal auditing
Curriculum
Enroll as an accounting major at SNHU, and you'll be exposed to a curriculum that provides a solid foundation in accounting principles and practices. Building on a strong base of core bachelor's degree courses designed to expand your academic skills and knowledge, you'll also take 12 required accounting courses.
SNHU's Bachelor of Science in Accounting programs align closely with the educational Content and Skill Specifications for the Uniform CPA Examination. For students who go directly into corporate or other non-public accounting positions, and those who do not pursue the CPA designation, the curriculum also covers the foundational knowledge expected of new accounting graduates in these entry-level positions. Students planning to pursue a CPA certification can consider continuing on to our +1, 12-month, MS in Professional Accountancy. This program is designed specifically for students wishing to prepare for the educational requirements of the CPA exam while gaining 150 hours of college credit now required by most states for certification.
Courses To Prepare You For Your Career
SNHU's bachelor's in accounting program includes:
General education
Business core
Degree-specific courses
General Education Program
Our programs are designed to equip you with the skills and insights you need to move forward. In recent years, employers have stressed the need for graduates with higher order skills - the skills that go beyond technical knowledge - such as:
Writing
Communication
Analysis
Problem solving
All undergraduate students are required to take general education classes. Through foundation, exploration and integration courses, students learn to think critically, creatively and collaboratively, giving you the edge employers are looking for.
Business Core Program
Programs in the School of Business require learners to complete the business core program, which includes a variety of business-specific courses. This program focuses on 10 core competencies to prepare you for success wherever you go.
List of Courses
Courses May Include
BS in Accounting Campus
ACC 201
Financial Accounting
Students will learn the steps of the accounting cycle and how to prepare financial statements in accordance with industry established rules and regulations. Students will develop skills needed to analyze financial accounting information, communicate this information to stakeholders, and understand the accounting procedures that produce this information.
ACC 315
Accounting Information Systems
The course introduces the student to the fundamentals of accounting information systems and how they function within organizations. Students will explore how accounting information systems facilitate business processes, record transactions, and support internal controls, as well as the functionality of accounting applications and software. Students will learn how accounting information systems are used for data analysis and problem solving.
ACC 317
Intermediate Accounting I
In this course, students will take an in-depth look at financial statement elements and the interplay of various financial transactions represented on a financial statement. Students will apply theoretical frameworks and research accounting principles and concepts for the proper preparation and interpretation of financial statements. Students will utilize authentic industry tools and technologies to prepare financial statements and connect concepts learned to the importance of financial information for its users.
ACC 318
Intermediate Accounting II
In this course, students will study the liabilities and equities side of the balance sheet and apply accounting concepts for the proper preparation of financial statements. Students will analyze the inflows and outflows of cash for an organization and prepare accurate cash flow statements using direct and indirect methods. Students will utilize authentic tools and technologies to apply accounting principles to a variety of financial reporting situations.
Total Credits: 120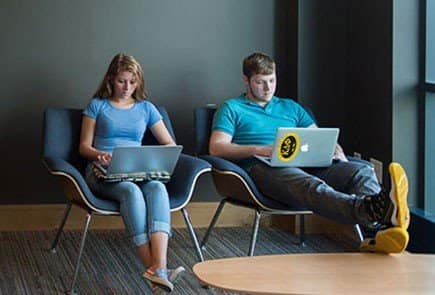 Campus Undergraduate Tuition
Our Manchester campus aims to keep tuition and related costs low for our students so that you can pursue your degree and your goals.
Licensure and Certification Disclosures
SNHU has provided additional information for programs that educationally prepare students for professional licensure or certification. Learn more about what that means for your program on our licensure and certification disclosure page.
This program and its concentrations are accredited by the Accreditation Council for Business Schools and Programs (ACBSP). Student achievement data can be found on College Navigator.
Related Articles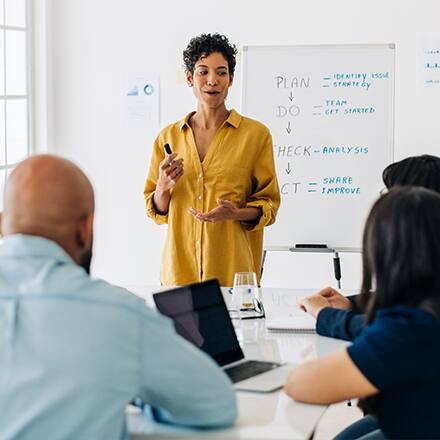 By nature of the role itself, project managers are habitually determined to ensure a project is successful in fulfilling its deliverables and objectives. However, even the most well-managed project will be challenged without one necessary component: a communication plan.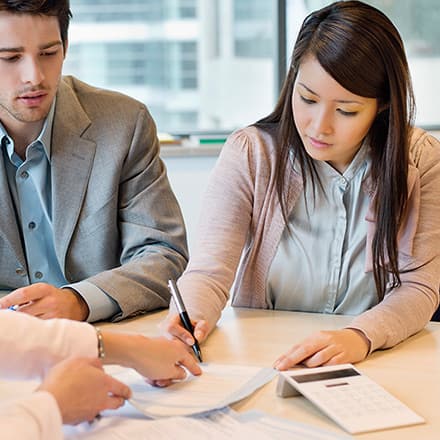 Now more than ever, it's a great time to get a master's in accounting and enter or advance in this surprisingly diverse profession. Today's accountants do much more than count money and balance the books. They solve crimes, play a role in healthcare reform, run small businesses and more.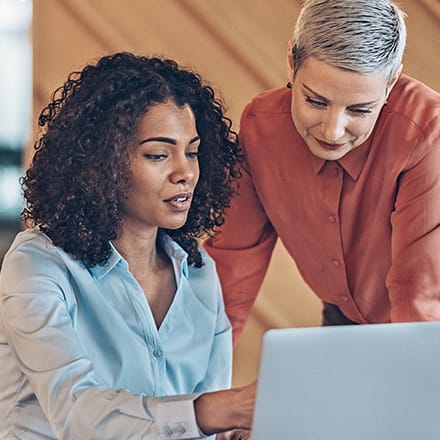 Management accounting provides financial information for an organization's internal management in order to inform decision-making and improve performance. With an advanced degree in management accounting, you could begin or accelerate your path to higher-level accounting roles in your industry.