Develop Your Skill Set in Software Engineering
Complete in 12 months
Learn from a curriculum co-developed with Amazon Technical Academy
Financing options available, including Federal Student Aid
Tuition: $20,000
Completed program credits can apply to an SNHU degree
Customize a flexible schedule that includes independent learning and optional sessions
Online Software Engineering Bootcamp Style Certificate Program Overview
If you're curious about the world of coding, then you may find software engineering to be fascinating as well.
Software engineering involves designing, building, testing and troubleshooting, and maintaining software. It's a radically growing, broad field with the opportunity to both problem solve and be creative, which makes software development a desirable career.
To prepare those who want to break into software development, Southern New Hampshire University offers the Kenzie Academy Software Engineering with a Specialization in Backend Java program. Co-developed with Amazon Technical Academy, this Java software engineering bootcamp style certificate program will help you gain proficiency in researching, designing, developing and maintaining cloud-enabled software applications, computer systems and databases — with an emphasis on Java.
Java, a backend, server-side language, is essential to learn in software engineer programs. It's one of the most popular programming languages used for developing applications and solving business problems. It's a well-documented language, so by learning Java, you'll be able to access many resources. You'll further gain a strong foundation for developing a systematic approach to problem solving since Java is an object-oriented programming language.
The benefits of this bootcamp style certificate program are two-fold. On one hand, you can earn your certificate in a fraction of the time it takes get a degree; on the other hand, at 12-months, you also get a much more detailed and dynamic learning experience than you would in a much shorter 12-week bootcamp.
Learn to Code Online
Co-developed with Amazon Technical Academy, this 12-month online program can help you pursue a career path in software development engineering.
Career Outlook
The tech field is currently experiencing a shortage of tech talent equipped with in-demand technical skills. As a result, tech professionals like software engineers are in high demand and jobs are opening up at a rapid pace as companies are increasingly investing in technology initiatives.
According to the U.S. Bureau of Labor Statistics, employment in computer and information technology-related occupations is expected to grow by 15% by 2031, which is faster than the average for all occupations.1
Also, because the online software engineering bootcamp includes a specialization in Java backend development, you'll be prepared to pursue Java-related opportunities. These are increasing, as Java is a widely used and top programming language. A foundation in Java further instills a technical mindset to learn other object-oriented programming languages, which can open doors to other tech roles and career advancement.
As your experience increases, you may be able to pursue work in positions like Java backend developer, DevOps engineer, solutions architect, scrum master and business analyst.
Job-readiness training is just as crucial as technical skills training. Preparing for the job search begins well before graduation — and Career Services will help you navigate the process and even recommend you for open roles with employer partners if you're a great match. Get expert guidance on writing a resume, creating a LinkedIn profile, interviewing, networking and more. You'll also be paired with a career advisor whose goal is to ensure you meet yours as you look for a job and launch your career.
Courses & Curriculum
In addition to learning Java, this curriculum – co-developed with Amazon industry experts – focuses on:
Navigating the software development lifecycle (SDLC)
Collaboration as members of Agile Scrum teams to complete software projects with real-world relevance
Service design architecture and AWS Lambda functions for project implementations
Creating software systems to implement advanced logic, store and process data, and integrate with various services to solve complex problems
Finding efficient solutions with systemic, disciplined and measurable approaches
"Thinking and working as an engineer" skills, technical interview prep and mentoring
Courses are divided into two sequences: Software Engineering Foundations and Introduction to Java (Months 1-3) and Java Concepts (Months 4-12).
To learn more about the software engineering curriculum, courses and program outcomes, visit the Online Academic Catalog.
View Full Curriculum in the Catalog
Frequently Asked Questions
Where can I learn more about Kenzie Academy, the program and tuition?
Visit Kenzie Academy, where you can get program details and find information about the cost of tuition, payment options and more.
What is Amazon Technical Academy?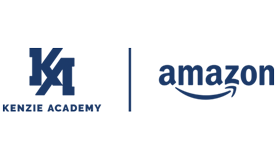 Amazon Technical Academy (ATA) is an upskilling program designed to provide technical skills training for individuals who want to become a software development engineer. Kenzie Academy's Software Engineering program was co-developed with Amazon Technical Academy. You'll learn from a curriculum developed by Amazon software engineers to meet industry demands and employer needs.
Upon completion, you may qualify for a software development engineer position at Amazon; however, a job is not guaranteed. Kenzie Academy's programs include a career curriculum designed to prepare you for the technical side of interviewing and job search prep.
What is the difference between Java certification and a Java certificate?
At Kenzie Academy, you'll earn a Software Engineering - Backend Development Certificate and not Java developer certification.
The software engineering certificate is awarded by Kenzie Academy from Southern New Hampshire University and documents that you've completed the required coursework and received the proper training to work in the tech area. A certificate is like an academic credential, but it does not certify the graduate.
Professional certifications serve as standardized credentials. With a certification, you're certified to work in a specific field. Certifications typically require education and passing an exam and indicate that you've met industry standards.
Is a Java certificate worth it?
A Java certificate for software engineering provides aspiring software engineers, Java backend developers and other related roles with the technical skills training to pursue a career in software development — a high-demand tech area significant in every industry.
Earning a software engineering certificate from Kenzie Academy is also a worthwhile investment because you'll learn software engineering concepts and develop Java backend web development skills in only 12 months. The program is shorter than a traditional degree program, yet longer than a typical software engineering bootcamp. This means you have the time to fully comprehend concepts and practice real-world learning.
You'll save time, and you may also save on tuition compared to a 4-year degree. To help make education even more affordable, Kenzie Academy offers financing options, including Federal Student Aid (grants and loans).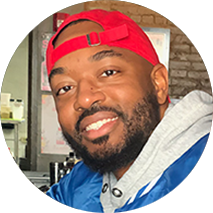 What Students Are Saying
Moe Logins
"I can confidently say I wouldn't be where I am right now if I didn't go through the Kenzie experience. My advice would be to start now. Don't wait. The support is there. The resources are there. Start the process."
References
1Bureau of Labor Statistics, U.S. Department of Labor, Occupational Outlook Handbook, on the internet at https://www.bls.gov/ooh/computer-and-information-technology/home.htm (viewed Dec. 2, 2022). Cited projections may not reflect local or short-term economic or job conditions and do not guarantee actual job growth.