What is Human Resources?
Human resources is an important part of any organization, playing a key role in the strength and vitality of its workforce. While working in human resources can vary between organizations and roles, the overall goal of the field is the same: to support employee recruitment, retention, engagement and overall productivity.
What Does Human Resources Do?
According to the U.S. Bureau of Labor Statistics (BLS), human resource managers and human resource specialists work to coordinate the administrative functions of an organization and work across all aspects of recruiting, hiring and maintaining a strong workforce.
A human resource job description may include the following, according to the BLS:
Linking an organization's management with its employees
Planning and overseeing employee benefit programs
Serving as a consultant on human resource and employment law issues
Overseeing an organization's recruitment and hiring processes
Conducting new employee orientation
Handling staff issues including mediating disputes or directing disciplinary actions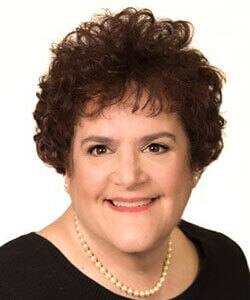 At a basic level, working in human resources means serving as a link between an organization's leaders and its employees, said Deborah Gogliettino, a longtime human resource professional and adjunct faculty member at Southern New Hampshire University (SNHU).
"Human resources has a foot in two boats - employee and organization - and is required to leverage skill and knowledge to meet the needs of both," Gogliettino said. "Human resources is not static. As the world of work changes, so does human resources."
The Future of HR
As technology and software programs advance, many of the traditional roles of an HR professional - including recruiting new hires, conducting orientation of new staff members and even managing employee benefits - can now be performed digitally.
According to an August 2017 PWC survey of more than 300 companies, 73% of companies surveyed had at least one human resource process in the cloud, from recruiting and performance management to company orientation and time reporting. In total, 40% reported using cloud-based HR software for all of their core human resource functions.
As technology takes on more of these traditional human resource roles, working in human resources will expand to include more strategic and leadership functions, including advising leaders on changes in employment law and employee engagement, Gogliettino said.
"Human resources started out as 'transactional' and stayed in the transactional stage for a long time until workforce issues became more complex, new laws emerged and organizational leaders understood that getting the most out of a workforce was more than having employees show up with a lunch box," she said.
See more on the changing role of HR in today's workforce.
Company and Employee Engagement Champion
Whether it's working to get the most out of your existing workforce or competing to attract the most talented, skilled workers to an organization, working in human resources has increasingly focused on developing and promoting a company's culture.
"Human resources is becoming more central to and influential in business strategy in recognition of companies like Zappos and Starbucks that have made talent the lynchpin of their business model," said Gary Romano, CEO of management and human resource consultancy firm Civitas Strategies. "This trend is aided by increasingly keen competition for talent, forcing businesses to be most sophisticated in the way they attract and retain talent."
For many companies and organizations, this change means thinking of its workforce as more than just simply employees.
"It's become okay and accepted to think of people as people," said Hannah Jones, an HR generalist for employee engagement platform TINYpulse. "We're now able to balance the needs of the employee with the needs of the business."
Working in Human Resources
Whether you're interested in becoming a human resource manager and leading the employee recruitment and retention efforts of an organization, or see yourself in the role of a human resource specialist focused on a specific aspect of employee engagement, working in human resources requires strong communication and problem solving skills.
By earning a degree in human resource management, you'll explore key aspects of the human resources role, including:
Organizational behavior
Employee and labor relations
Management principles
Human resource strategy and development
Managing organizational change
Successful human resource workers in today's evolving field must also commit to continuing education throughout their careers, said Gogliettino, to ensure they're up to date on changing employment law and new human resource technology.
Still, while the field may be changing, Gogliettino said, the basic job description of a human resource worker remains the same: supporting an organization's employees to boost engagement, productivity and employee retention.
"Employees bring their whole self to work, much like what a student brings to the classroom," Gogliettino said. "We don't know if the employee had a struggle getting the kids off to school, or is worried about making the mortgage payment. Human resource professionals need to help the organization understand that in today's world, it's not just about the work, it's about the whole person."
See more on how to get into HR.
Heather Marr is a marketing and student recruitment specialist in higher education. Connect with her on LinkedIn.
Explore more content like this article
March 18, 2021
Public administration is a broad field that covers the administrative services needed to help build and strengthen society at the local, state and federal levels.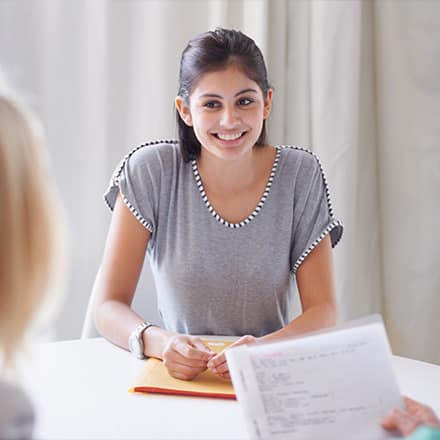 March 03, 2021
Human resource departments recruit new hires and help provide workers with appropriate compensation, benefits and training. With a degree in HR, professionals can pursue a number of different paths.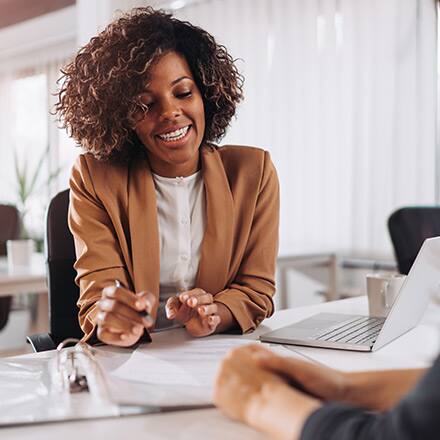 February 24, 2021
Becoming a CERTIFIED FINANCIAL PLANNER™ professional will give you a broad-based knowledge that will allow you to guide your clients to achieve their personal financial goals. As a CFP® professional, you will develop long-term client relationships and follow a strict code of ethics.