Student Spotlight: TriHealth's Kristen McKinney
Kristen McKinney has always had a hunger to help people, so it's not surprising the mother of two teenagers found herself working in healthcare. Rather than pursuing a clinical position, Kristen had a passion for assisting patients in her own way. She decided to become an administrative secretary at TriHealth Bethesda North Hospital's emergency department in Ohio to help support doctors, nurses and their patients. Recently she began pursuing a bachelor's degree in healthcare management to be better equipped as a patient advocate. She's now doing that her own way, too.
McKinney enrolled in Southern New Hampshire University's College for America (CfA) program, an online, personal path program that allows her to progress independently and on her schedule. McKinney said she's encouraged other employees to take advantage of the partnership between TriHealth and SNHU.
"This is a great program that you are not stressed about taking tests or someone telling you when you have to submit your work," she said. "...The advice I would give is to stop making excuses, and you are worth it."
The CfA program structure is ideal for working adults because courses are completed by submitting real-world projects to demonstrate mastery of a series of skills. Students can complete as many, or as few, projects during each 16-week term as their schedule allows.
In addition to support from her family and colleagues, McKinney said her academic advisor, Meredith Lord, has been an important resource during her program.
"She continues to check up on me and make sure that I am doing OK and if there are any questions or concerns that she can help with," McKinney said. "This has truly been a blessing."
McKinney said some of the projects have directly impacted her work at the hospital, including one that involved crisis management. "I currently work with the emergency management committee through work, so this was a project that I was familiar with," she said.
During a "difficult situation" at work, McKinney said she reflected on coursework that involved developing her emotional intelligence skills.
"I remembered that people are going to feed off what my emotions are, and if I was anxious or upset, they would sense it and also become upset," she said. "Before I would not be aware of my emotions or reactions to things. Now I think about those around me and how much I can affect them."
Through the skills and knowledge developed during her degree work, McKinney wants to better serve patients.
"I hope to be able to work with elderly patients and be an advocate for the patients that either don't have anyone or for families," she said.
Explore more content like this article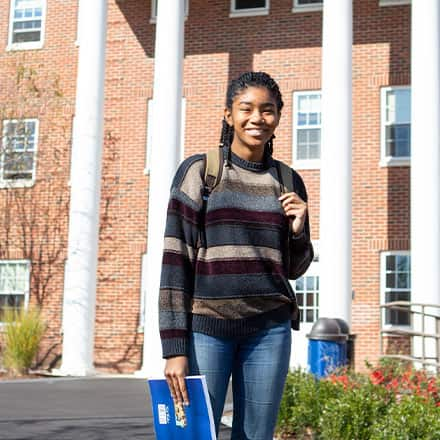 February 22, 2021
Universities often refer to their accreditation. So, what are the different types of accreditation and how do they differ? Here's what you need to know about accreditation and what "institutionally accredited" means.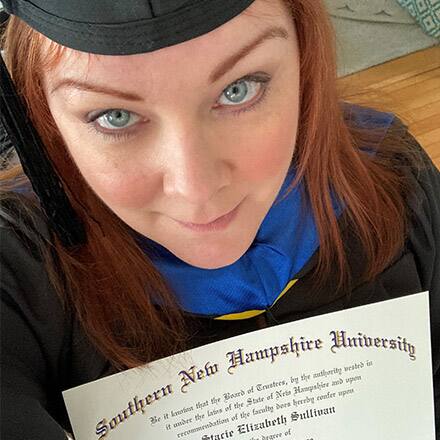 September 08, 2020
For years, Stacie Sullivan '19 felt stuck in her career, sensing her opportunities to advance were limited. After a series of challenging life events, Sullivan enrolled in the BS in Health Information Management program at SNHU.
July 01, 2020
Just a year after she decided to go back to school, Shereka Johnson-Bean '20 is preparing to submit the final project for her bachelor's degree.