All About Business: What is Human Resources Management Today?
Gone are the days when human resources was mostly about payroll, SNHU's lead faculty for human resources Deborah Gogliettino said. Now, HR pros are partners across all parts of a business.
Gogliettino should know. In a career spanning almost 30 years, she has served as human resources manager, director, senior vice president and chief human resources officer. She has seen the role shift from administrative to strategic business partner. And she believes that's what makes a career in HR so exciting.
"HR professionals are partners with the business," she said. "That has tremendous value for the organization and for the person doing the job."
In today's "fluid workforce environment," according to Forbes, strategic partnership is the future of HR. The Forbes article cites a recent survey in which 60% of employees said they planned to change jobs in 2019. That ups the ante for HR professionals in terms of change management – and makes them more critical than ever to the C-suite.
What Is Strategic Human Resource Management Exactly?
At its core, the strategic partner model that defines HR today is about developing the workforce and all that entails. The key element in workforce development? Knowing the business.
"Your job is to build the workforce," said Gogliettino. "And in order to understand how to build it, you have to understand the organization."
Given the growing complexity of the workplace, that's not as easy as it used to be. In addition to overseeing the HR department and serving as the connective tissue between employees and upper management, today's HR managers wear a lot of hats. The functions of human resource management span everything from recruiting, staffing and talent development to compensation and benefits, labor relations, compliance and brand stewardship.
Today's human resource managers face the added workforce challenges of record low unemployment and rising turnover rates, which make it even harder to attract – and retain – top talent. Layer on other issues like diversity and inclusion, salary equity, work/life balance and the outsized influence of social media, and the job gets even more complicated.
It also gets more interesting, particularly in larger organizations where HR professionals often specialize in one area, such as benefits or compliance.
Importance of HR Management
"The interesting thing about HR," Gogliettino said, "is being able to solve problems and build alternatives for a person or an organization."
While she specialized in compensation – "writing job descriptions and placing people into a framework or structure" – Gogliettino said, "business experience got me there first."
That fundamental element of HR underscores both the importance of human resource management to the organization and the critical need for HR management students to develop business acumen.
"We build programs now with the business acumen students need," said Gogliettino. "If you're only going into HR because you like people, don't bother. You should like to solve problems, build competencies, build career paths."
If that sounds appealing, you'll be happy to know the job market for HR managers looks appealing, too. The U.S. Bureau of Labor Statistics predicts 9% growth through 2026 with a median wage for human resources managers of $113,300.
Every industry understands the importance of human resource management to business growth or just getting a new business off the ground. So demand for human resources managers tends to be steady across every industry.
"HR is complex no matter what industry you're in," said Gogliettino. "If you're in a global organization, you've got another added layer.
"A student's decision to be in one industry or another has to do with their passions," she added. "I like mission-driven organizations. I like the multi-layers of complex issues you get in healthcare. But a student who's adept at HR can work in any industry."
Why Specialize?
Melanie Rowe '18 minored in sociology as an undergraduate, but has chosen to focus on compliance as she completes her MBA, because she likes "being involved in the action."
"Compliance lets me get involved in every department in the organization," she said. "I get to learn how everything functions, help fix things that aren't working and ensure that our process and programs are supporting the organization's sustainability."
The Long Island, New York-based SNHU alum, who works for a nonprofit and aspires to be an HR director one day, believes "it's important to have a good business foundation in addition to expertise in your field."
Rowe's future was far less focused when she decided to go back to school for her BS Business Administration with a concentration in Human Resources Management. She said she "only knew I wanted to work with people and solve problems."
She chose the HR management program, "because it was the perfect combination of HR and leadership classes.
"This degree would give me the flexibility to pursue a management role or an HR role," she said.
What Makes a Strong Degree Even Stronger?
Whether your sights are set on the C-suite or elsewhere, you'll appreciate the versatility of a human resource management degree. You can take it in myriad directions, including outside the human resources department altogether.
"You don't need to be headed to the HR department to benefit from this degree program," Rowe said. "A degree in business administration with a concentration in HR prepares you for a leadership role in any department. It teaches you how to manage an organization's most important resource – people."
If you plan to go on to earn your master's as Rowe did, the MS in Human Resource Management builds on those people skills. The online program, which aligns with the Society for Human Resource Management's (SHRM) guiding principal, prepares HR professionals to be key contributors to the success of any forward-thinking, agile organization. In addition to soft skills like creative problem-solving, the program emphasizes data-driven decision-making skills.
Rowe attests to the value of this skill set. "Even though I don't have any experience in data analysis, I learned enough in my classes at SNHU to organize the data we collect and turn it into meaningful statistics that represent how the organization is performing," she said. "Now the data I provide helps executive leadership make informed strategic decisions."
What's Trending and Where Are the HR Jobs?
Gogliettino says a business student with IT skills can get into HR systems or analysis within a couple of years – and command a higher salary. She says talent acquisition might take longer but has high demand, and she offers this perspective:
"In the '80s, everybody was pouring money into organizational development. Then budgets got tighter, and everybody pulled back and had to put more money into talent development.
"Back then, we recruited and grew. Now we find, manage and grow talent – talent development that's experiential and personalized. Corporate learning is going beyond one size fits all. Now we need to assess where someone is and give them an opportunity to take their own path."
Gogliettino attributes the growing complexity of talent development to the workplace demands of millennials. "It's an interesting talent pool that can go wherever they want to go. And they're not going to stay someplace that doesn't have a journey for them."
She says change in employee wellness is another trend. "There's still a focus on work/life balance, but now there's a financial piece – teaching millennials how to manage future finances. What does retirement look like? How do you get a mortgage? Save for your children's college education? It's not just about health and exercise any more. Financial wellness is integrated with overall wellness."
Gogliettino notes that millennials don't tend to take a long view on their finances, partly because "they didn't have parents that came from the Depression era." Many companies, she says, now have financial partners to provide that financial piece of employee wellness.
For her part, Rowe says she likes that HR lets her specialize in one area but work at every organizational level. "HR interacts with every department at every level of employment," she said. "In other careers, you only really interact with people in your department, doing the same thing the same way every day. HR interacts with everyone and every day is a new challenge."
Betty Egan '17 is a freelance copywriter with 25+ years of experience across a diverse spectrum of industry sectors, including higher education. She lives and works remotely from the mountains of northern New Hampshire. Connect with her on LinkedIn.
Explore more content like this article
March 18, 2021
Public administration is a broad field that covers the administrative services needed to help build and strengthen society at the local, state and federal levels.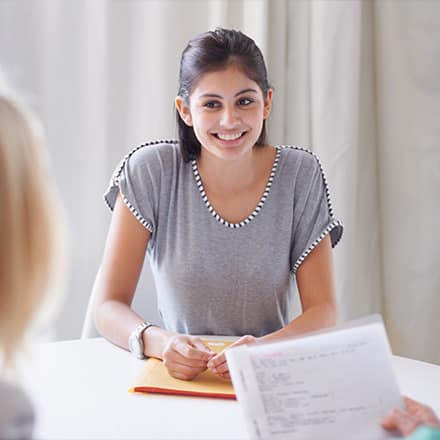 March 03, 2021
Human resource departments recruit new hires and help provide workers with appropriate compensation, benefits and training. With a degree in HR, professionals can pursue a number of different paths.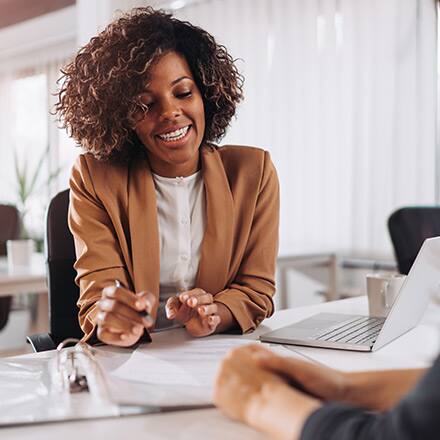 February 24, 2021
Becoming a CERTIFIED FINANCIAL PLANNER™ professional will give you a broad-based knowledge that will allow you to guide your clients to achieve their personal financial goals. As a CFP® professional, you will develop long-term client relationships and follow a strict code of ethics.