Understand the Business of Information as an undergraduate CIS student
As a BS in Computer Information Systems (CIS) student at Southern New Hampshire University, you will learn to design and implement effective solutions within the computer information field. The CIS program at SNHU will help you to understand and meet organizational and management information requirements, and to serve as effective decision-making support.
The CIS program is similar to computer science, but explores a more business-centric aspect of information technology. As a CIS student, you will learn to understand the technology and systems that power successful organizations, and position yourself to analyze and make recommendations regarding these systems at any company you may join in the future. CIS graduates are a crucial bridge between technology and user, and play an important role in both the technological and interpersonal aspects of the workplace.
If you're interested in this program, you may also be interested in enrolling in our online CIS major.
See Yourself Succeed as a CIS Major
The SNHU School of Business will ensure that CIS majors have a thorough understanding of the fundamentals of organization theory, decision making, teamwork, and leadership, and well versed in current and emerging information systems tools and technologies. Graduates from this degree program will have a substantial knowledge base that may serve as an asset within a wide range of industries.
As a private, nonprofit university, SNHU has one mission - to help you see yourself succeed. The benefits of majoring in business administration at SNHU include:
Supportive community. Join the SNHU campus community of students who are closely connected with faculty and staff dedicated to your success
Affordability. It's our mission to make higher education more accessible. That's why, SNHU is one of the most affordable private, nonprofit universities in New Hampshire.
Accessible faculty. Learn from highly credentialed faculty who have industry experience and are experts in their fields and interact with you in the classroom, dining hall, fitness center and the stands
Opportunity. Tap into our nationwide network of alumni and strong connections with employers for internship and career opportunities
Campus experience. Enjoy more than 50 student clubs, champion Division II athletics and fun events on our 300-acre campus in Manchester, N.H., named a "Best Place to Live" by Money magazine.
Concentration Options
During a time when data has quickly gone from a scarce resource to an abundant one, statistical tools are rapidly evolving. This bachelor's in computer information systems with a concentration in statistical modeling will help you learn the skills necessary to build and interpret statistical models drawing from real-world examples in the age of big data, data science and data analytics.
Careers & Outcomes
Graduates from the CIS program at SNHU will be well prepared for many different information technology roles. CIS majors are not limited to information technology (IT) roles, but may instead seek jobs working as a:
Business analyst
Systems analyst
Data analyst
Graduates should have a firm understanding of how to utilize business intelligence applications and analyze the underlying data models, while identifying new systems to meet an organization's needs. They should be able to develop communications strategies to bridge the IT and business units while using appropriate terminology to assist in creating a more cohesive link between these departments.
The U.S. Bureau of Labor Statistics (BLS) estimates that employment of computer systems analysts will grow by approximately 7% by 2030.¹ As cloud computing becomes increasingly common for both large and small businesses, positions for information systems professionals are expected to grow correspondingly. Operations research analysts are expected to see their opportunities grow by an even greater margin, with the BLS estimating the opportunities within the field will grow by 25% by 2030.¹
Curriculum
As a CIS major, you can expect to take courses covering topics such as:
Database creation
Business principles
Data structures concepts
Software engineering principles
Higher level courses may address topics such as:
Analysis and implementation of enterprise systems
Business systems analysis
Creating implementation plans
You can expect a broad but cohesive look at both the business and information technology worlds and how they intersect.
Courses To Prepare You For Your Life & Career
SNHU's bachelor's in computer information systems program includes:
General education courses
Business core
Degree-specific courses
General Education Program
SNHU's required general education program, known as The Commons, aims to guide you toward success in not only your academic career, but your personal and professional life too.
Throughout the curriculum, you'll gain some of the most in-demand skills in today's workplace, including:
Research and information analysis
Diverse audience communication
Critical thinking and ethical problem solving
Leadership, emotional intelligence and collaboration
This expertise will prove practical, transferable and invaluable as you grow in your career and contribute positively to society.
Beyond foundational skill development, the general education program also provides the benefit of allowing you to explore a wide range of fields outside of your intended major.
Business Core Program
Programs in the School of Business require learners to complete the business core program, which includes a variety of business-specific courses. This program focuses on 10 core competencies to prepare you for success wherever you go.
List of Courses
Courses May Include
BS in Computer Information Systems Campus
IT 145
Foundation in Application Development
Students will use programming as a problem-solving technique in business and engineering applications. In writing computer code in a logical, structured, and organized manner, students will learn how to incorporate the key concepts of object orientation into their programming. Additionally, students will learn to write, review, and document interactive applications and work with Software Development Kits and Integrated Development Environment tools.
CIS 255
Applied Data Structure and Database
This course reviews the data structure concepts such as link lists, stack and queues, binary trees, graph representation and traversals, sorting, and hashing. The course is also an introduction to the basic principles and practices underlying the analysis, design, and implementation of the database, as they are used in the contemporary business environment. Students will learn the major approaches used in designing database applications. Students will also learn the details of the logical and physical design techniques of data modeling. The course has an extensive hands-on technical component using Structured Query Language (SQL).
CIS 315
Information System Requirements and Design
This course focuses on software engineering principles and practices underlying the analysis, design, implementation and management of computer-based information systems. The course involves use of the unified modeling language (UML) and Agile (SCRUM) methodology, through the vehicle of a student group project, applying various elements to the system development life cycle. This course is writing and lab intensive, as project teams are required to submit a comprehensive project, with report and presentation.
CIS 335
Business Systems Applications
This course covers a variety of business types and the appropriate information systems to help run them. Students will demonstrate an ability to identify and model a business process with the goal of improving the process with a business system application. Examples include systems to assist in customer relationship management (CRM), enterprise resource planning (ERP), helpdesk management, payroll, accounting, decision-making, supply chain management, and other business functions. The course also covers the pros and cons of various means of acquiring information systems, for example using cloud services, purchasing software, using public domain software, building software in-house, and integrating multiple business applications into a whole. Students will gain hands-on experience with several business system applications, gain experience in proposing and justifying recommendations of information systems for particular businesses, and gain experience in quantifying the effectiveness of a business system applications.
CIS 355
Business Intelligence Applications
This course introduces concepts in business intelligence and explores how business intelligence (BI) applications can help improve management effectiveness through better decision-making in various scenarios. The benefits of BI and appropriate applications are discussed. Students use current BI tools to develop realistic solutions and gain hands-on experience. Current trends are discussed, as is the growing role of big data.
CIS 410
Enterprise Systems
Enterprise Systems are now essential infrastructure to organizations of all sizes, as well as they remove the need to have individual business systems within functional departments. This course examines the implementation process of enterprise systems and how these systems fit into business operations. Functionalities of enterprise systems will be presented and analyzed, including enterprise resource planning (ERP) systems, customer relationship management (CRM) systems, and supply chain management (SCM) systems. Topics covered include business processes, implementation tools and methodology, project planning, enterprise systems integration, vendor/product selection and web services.
CIS 435
Capstone in Information Systems
The course is designed for students to learn to integrate a large number of concepts they have studied in previous course work within the department and school. The class uses a case/project-based design that requires students to identify and develop a detailed managerial analysis of an information technology and/or computer information system (IT, CIS) project, and design an implementation plan that takes into account business needs and constraints. This requires the knowledge, skills, tools, and techniques of systems analysis and design, project management, quality assurance, and people management. Students will work in teams, and will be required to present their solutions as a way of honing their communication skills.
Total Credits: 120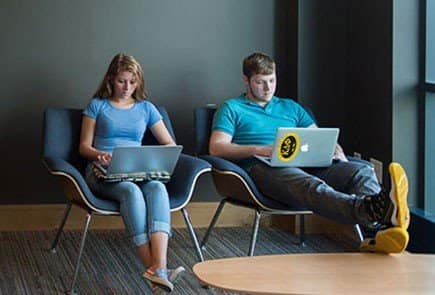 Campus Undergraduate Tuition
Our Manchester campus aims to keep tuition and related costs low for our students so that you can pursue your degree and your goals.
This program and its concentrations are accredited by the Accreditation Council for Business Schools and Programs (ACBSP). Student achievement data can be found on College Navigator.
Related Articles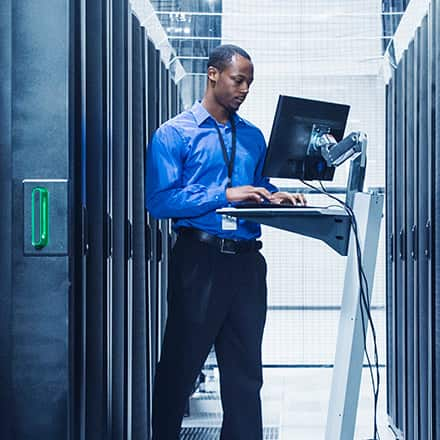 Despite being relatively new, the field of cybersecurity is here to stay. Earning a cybersecurity degree at any level positions you for a rewarding career maintaining data privacy, conducting risk assessments, designing strategic plans for security systems and much more.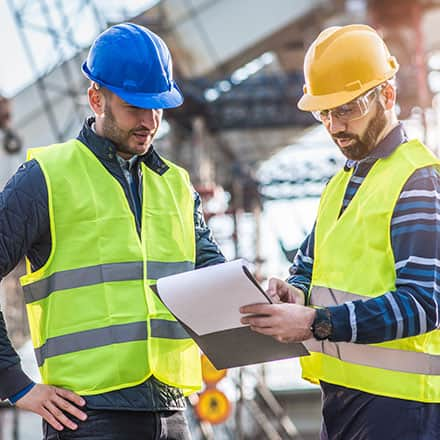 There are dozens and dozens of types of engineering, but when it comes down to the basics, engineering is about using specialized bases of knowledge to solve a problem. Since we encounter a wide variety of problems, we have a wide variety of engineering fields designed to solve them.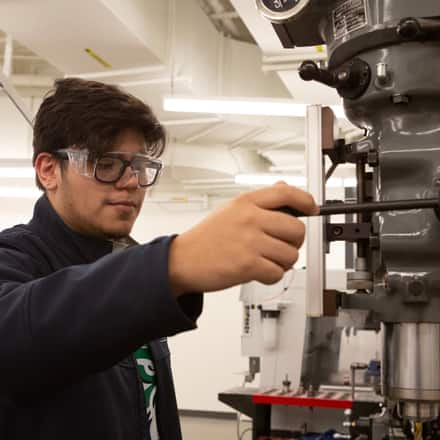 If you're majoring in a STEM field, that means your degree program falls under the umbrella of science, technology, engineering, or mathematics. While you can't major in STEM itself, programs in this category include ones that emphasize research, innovation, or the development of new technologies.
Source (1)
¹Bureau of Labor Statistics, U.S. Department of Labor, Occupational Outlook Handbook, on the Internet at BLS https://www.bls.gov/ooh/computer-and-information-technology/computer-systems-analysts.htm; https://www.bls.gov/ooh/math/operations-research-analysts.htm; (viewed online July 26, 2018). Cited projections may not reflect local and/or short-term economic or job conditions and do not guarantee actual job growth.