Workforce Partnerships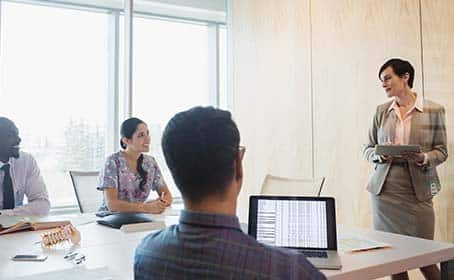 Case Study: Partners HealthCare System
Turnover rates for nonclinical healthcare positions are high – and so is the cost of hiring new employees with the skills you need. This SNHU case study with Partners HealthCare System suggests a better way, showing how competency-based education can help frontline workers advance, thrive and take on larger roles within a healthcare team.
Tailoring a new certification program to non-traditional learners
Assessing skill acquisition, in the words of direct managers
Encouraging program graduates to pursue further education
To download this SNHU case study, simply complete our request form.