Picture an Online Degree at Your Own Pace
It might seem daunting to start on a path toward a new career with nothing more than your computer, but that shouldn't hold you back. Online learning does not try to reproduce a traditional classroom setting. Instead, students can go about their business while learning when it makes sense for them, and at a pace that fits.
Here are three student success stories that show how earning an online degree at your own pace is possible.
Tracey Balanced Classes, a Full-Time Job and 5 Children
Many online students choose the non-traditional path because they have other obligations in their lives that make the on campus experience an unrealistic option. For some people with full-time jobs and families, as well as others who simply do not live close enough to their desired colleges, online learning allows them to earn an online degree at their own pace.
For instance, Tracey Burraston '15 balanced not only a full-time job and the duties of a mother to her five children, but also the pressures of living in a rural location. Despite these obstacles, she could still use her free time to tackle her online psychology degree in chunks. Even when a snowstorm threatened to knock out her Internet connection, Burraston's student advisor was there to make sure she could continue working toward her online degree at her own pace.
"Living in such a rural area, I really needed an online program that would fit my life," Burraston said. "[My advisor] immediately got back to me. She was able to do whatever we needed to do to get it fixed. At that moment, it was clear to me that SNHU was committed to my success."
The Bryants Finished Degrees Despite Challenges of Military Life
For active duty military families like the Bryants, attending a brick-and-mortar school is often out of the question, because of frequent moves, deployments and the demands of military life. Going to school online meant that when Parker Bryant '19 was deployed overseas for seven months, he didn't have to put his BA in Game Art and Development on hold. He shared his situation with his instructors, who worked with him around his new schedule. "The college was really helpful with making sure that I was able to get things in on time, and actually, you know, allowing me that leeway to get it done."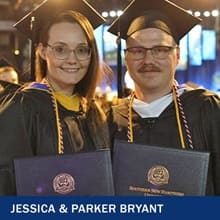 While Parker was overseas, Jessica Bryant '19 was left to care for their five children under the age of 10 while she earned her online criminal justice degree. She said this was the most challenging time in her education, but her instructors were flexible. "They were so understanding and so willing to work with me," she said. "... I couldn't have done it without SNHU because they were just so understanding of my life."
Despite the deployment and later a permanent change of station from Georgia to Texas, the couple finished their degrees together. "It's so flexible these days to go back to college," Parker said.
Elanna Learned at Her Own Pace with a Demanding Work Schedule
Some say it's best to complete your work evenly throughout the course, but there are occasions when life gets in the way and you only have time to study in a few large chunks per week. While an on campus degree program requires you to show up to class regularly despite what's going on in the rest of your life, many online programs allow you to submit your weekly work at your own pace.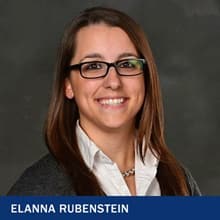 When Elanna Rubenstein '20G decided to go back to school, she knew finding an online master's program where she could learn at her own pace was her only option. As a coverage producer for a major sports network, she said her job is fun but demanding. "Our mission is to serve sports fans anytime, anywhere," she said. "That means working nights, weekends and holidays."
After a coworker shared her positive experience at SNHU, Rubenstein enrolled in the online MA in Communication and found she could fit her classwork in on her schedule, regardless of how it looked that week. "I know my work-life balance during (football) season is a lot different than the off-season, so learning to balance school during long work weeks was a challenge at first," she said. But she adjusted accordingly and passed in assignments at times that made sense for her – even if it was early in the morning while she was traveling for a big game.
"For anyone that is thinking about going back to school but not sure if they can manage it, I always say: Take the jump," Rubenstein said. "Going back to school was not only the best decision for my professional growth, but I felt a personal growth that I am not sure I would have found otherwise."
Earning an online degree at your own pace has never been easier if you find the college and program that's right for you. The question is: What's keeping you from taking the first step toward a new career?
Pamme Boutselis '15, '17G is a staff writer and senior content director in higher education. Follow her on Twitter @pammeb or connect on LinkedIn.
Explore more content like this article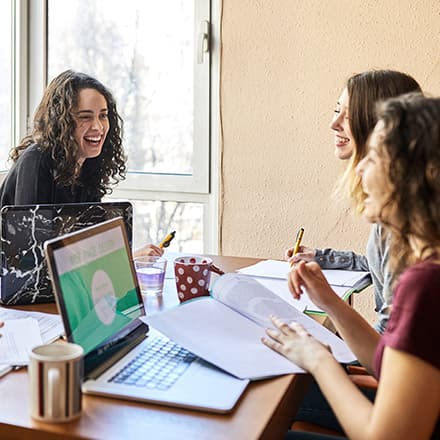 June 16, 2021
In balancing work, personal lives and academics, college stress is a reality for many students. Recognizing signs of burnout, knowing how to handle your responsibilities and making sure you're taking care of your mental health can make college stress more manageable.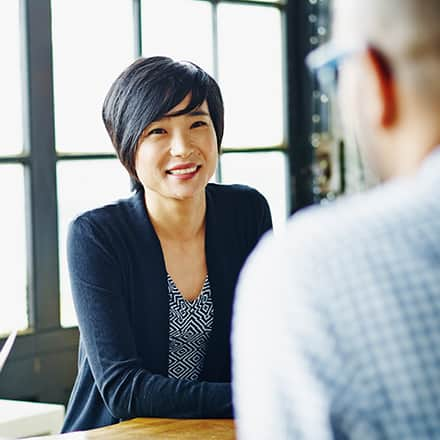 May 14, 2021
While receiving a nomination letter from an honor society like Delta Mu Delta is a thrilling recognition of dedication and skill, you might take a look at the membership fee and ask, "Is it worth it?"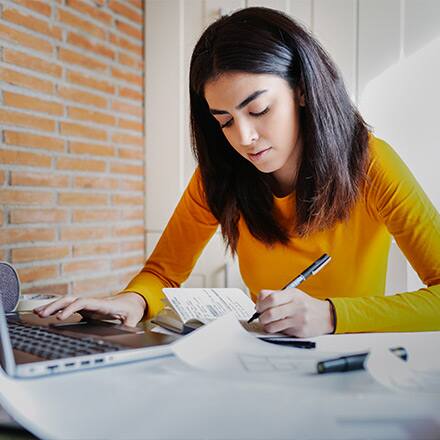 May 12, 2021
The capstone project in college typically requires students at the end of their degree to complete a project, such as a research proposal or other means, that gives them the ability to take the knowledge they have learned and apply it in a real-world setting.