Find Career and Personal Success with an Online Communications Degree
Young kids know it. So do teenagers, young adults and seasoned professionals.
To play well with others - whether in the sandbox or in the boardroom - you need to know how to communicate effectively, a skill an online communications degree can help you achieve.
"Be clear," wrote William Strunk Jr. and E.B. White in their 1920 handbook, "The Elements of Style," a timeless source of advice and encouragement for anyone who ever longed to be a more effective communicator.
Indeed, the importance of an effective message is as old as Socrates and as new as social media: in an era of fast - and frequently abbreviated - communication, what remains constant is the need to make oneself understood.
Business experts cite a litany of reasons why it's important for employees and managers to develop good communication skills - both verbally and in writing. First, the process of organizing your thoughts - in your head or using a keyboard and screen - encourages you to consider your audience.
Are you sending an email to a professional counterpart who's sitting in a cubicle on the other side of the world? Do you want to explore problem-solving strategies with a member of your team whose upbringing, education, and cultural experiences are different from yours? Or are you considering a pitch to a supervisor who never raises his eyes from his smartphone or monitor?
Effective communication improves the odds of success with all of these endeavors: whether you're meeting a deadline, collaborating on a project, or breaking the ice with a new contact, how you express yourself matters.
You'll also need critical thinking skills and the tools to do research and analysis, abilities not lost on managers of advertising firms, corporate communications departments, public relations companies, and other businesses across almost every industry.
But executives also recognize that these are learned proficiencies - developed through education and improved by practice.
Whether you're headed for a career in journalism or have your sights set on a future in PR, corporate communications or social work, the better your communications skills, the further - and faster - you are likely to advance.
You'll improve your opportunities for success with an online communications degree. Southern New Hampshire University offers both a Bachelor of Arts in Communication and a Master of Arts in Communication online, each with several concentrations to choose from, allowing you to focus and specialize in a particular area of interest.
Many Paths Led to SNHU's Online Communications Degree Program
Terrica Davis '14, had her heart set on law school after completing an undergraduate degree in philosophy. But when she realized she needed to beef up her writing skills, she enrolled in Southern New Hampshire University's online communications degree program to earn her master's. Marketing and public relations classes were great additions to her pre-law education, she said, while her 4.0 GPA at graduation boosted her confidence and her odds for law school acceptance, in the face of stiff competition.
But students take many paths to SNHU's online communications degree program.
Communication degree student Jennifer Osorio, for example, started college as a nursing student but soon realized that her real love was writing.
"I came to the U.S. in 2001," said Osorio. "After learning English, my main goal was to go to school and get a professional degree."
But after completing a couple of years of courses, Osorio knew she needed to switch tracks: her childhood dream of becoming a writer would not release its grip; she would have to find an academic program to support it.
"SNHU's online communications program is perfect for me," she says. "It molds to my busy schedule, and it makes me feel like I can succeed." Online student Bryan Tann '15 had his heart set on a broadcasting career, but he adjusted his sights after hitting a speed bump: when the collapse of his marriage forced him to become more realistic about his dreams, his communications classes provided the emotional ballast he needed to stay on course and keep going - straight into SNHU's master's communication degree.
"I realized there is more to communications than just radio," Tann said. "Southern New Hampshire University taught me that. "
Miki Hickel '15, the creative director at a marketing company who holds an SNHU master's degree, says what she learned in her online communications degree program, focused on new media and marketing, she was able to apply immediately at work.
"When I learned about the online MA, it sounded like the perfect program to get me to where I wanted to be in my career," she said.
Other students have used an SNHU communications degree to leverage jobs in an array of professions, knowing that by bolstering their writing and public speaking skills they are making an investment with long-term returns, what economists call the "magic of compounding."
But it's not just the bottom line where strong communication skills add value: friendships, partnerships, marriage, and family life all improve when the people involved learn to express themselves clearly, listen carefully, and use critical thinking skills to form opinions and ideas.
With a communication degree, you'll be going places for sure. See where an online communication degree can take you.
Explore more content like this article
What Can You Do With A History Degree?
April 08, 2020
A bachelor's degree in history deepens your understanding of the world and opens the doors to jobs that demand strong research, writing and presentation skills – key competencies today's employers demand.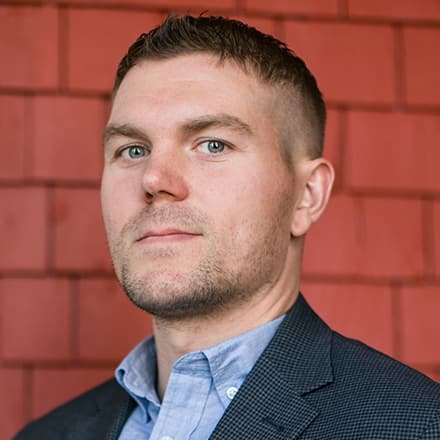 MFA Alumnus' Debut Novel Released by Major Independent Publisher
April 07, 2020
David Moloney's debut novel, "Barker House," was released by a major publisher this month. Ahead of its release, the Mountainview Low-Residency MFA alumnus shared his writing process, the road to publication, what inspires him as a writer and more in this Q&A.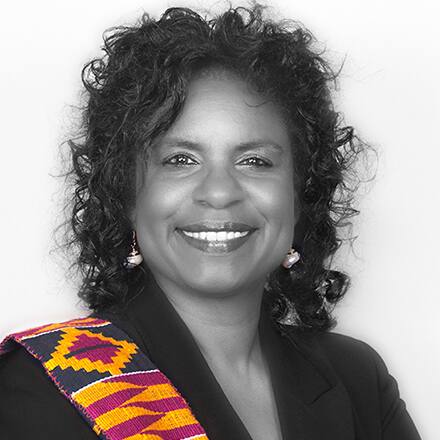 Interdisciplinary Studies Faculty Dr. Paula Royster: A Q&A
March 06, 2020
An expert on the history and culture of the African diaspora and former Fulbright Scholar, Dr. Paula Royster teaches interdisciplinary studies at Southern New Hampshire University. She shared her thoughts on teaching, education and more as part of SNHU's Faculty Spotlight Series.