How to Communicate in a Global Business Environment
The days of only participating in face-to-face meetings with a client in a boardroom seem to be waning – and the climate of doing business in today's landscape means you're connecting to people in all sorts of new and engaging ways. Maintaining a balance of interpersonal, technological and written communication in the global business environment can help ensure success. An online communications degree can put you on the path to a promising career in the communications sector.
Online Communications Degree
While it is true that communication methods have changed significantly since the era of the advertising magnates seen in the "Madmen" television series, the focus remains the same: engage conversation, expand your reach and educate the public. People in a communication position are many times the key liaison with clients, other employees and the world.
The core curriculum of an online communications degree should incorporate various courses to ready you for a job in public relations, social media management, publishing and much more. Instruction is given on editing for print media and publications, advertising, creating press releases, and developing content for new media. Publishing in new media includes drafting headlines, learning typography and enhancing search optimization for websites and blogs. You'll learn how to maintain a clear and reputable brand identity through various mediums, including email newsletters, compelling website content and constructing responsible social media strategy. You'll also learn to hone proper message delivery for in-person engagements with coworkers, stakeholders across the globe, or a high-end donor interested in investing in your idea. A comprehensive communication curriculum can furnish you with the skills needed to be a competitor in this fast-paced and ever-changing global communication environment.
Bachelor's and master's in communication degrees cover communication theory and industry-specific practices, that will help you build a strong foundation in effective communications. You will also gain computer and graphic design skills to help prepare you for careers in advertising, corporate communications and more. You can choose a concentration such as new media, professional writing or public relations to target your curriculum even further.
Business Communication Degree
An online communications degree or a business communication degree can prepare you to communicate in business with confidence. Bachelor's and master's in communication degree students learn to create accurate and compelling messaging, providing the skills needed to be effective in the global communication environment. According to PayScale.com, some promising positions with top salaries in the communications industry may include:
Director of Marketing and Communications
Communications Director
Public Relations Manager
Media Supervisor
Digital Strategist
Content Marketing Manager
Content Manager
Social Media Manager
Copywriter
Digital Marketing Coordinator
Digital Media Specialist
Social Media Specialist
An online communications degree, or a business communications degree, can prepare you to communicate on various platforms. These platforms could be video conferencing on Skype, conducting webinars or utilizing collaborative project management software to help bring professionals and their ideas together cohesively.
Kellie Abernethy '16 recently graduated from Southern New Hampshire University with her master's in communication with a concentration in new media and marketing, and currently enjoys work as a journalist for a military publication. She said, "The SNHU curriculum helped adjust my focus to a global level and understand how to operate in an interconnected world. My capstone class helped me understand how to communicate with a team spread out across the country."
Various specialties are available in master's in communication degree programs, including concentrations in areas such as new media and marketing or public relations.
With a degree in communications, you'll be able to ignite interest, make an impact and keep the global conversations alive. An online communications degree positions you to make significant impact as a skilled professional, domestically and across the globe.
"Working as a team, providing feedback and working with contributors from locations across the country while at SNHU helped me get a feel of what it would be like to work in a global business landscape with a team across the world all the while relying on our communication skills and technologies to ensure interconnectivity," said Abernethy.
George Devaney is a marketing and communications professional in higher education.
Explore more content like this article
What Can You Do With A History Degree?
April 08, 2020
A bachelor's degree in history deepens your understanding of the world and opens the doors to jobs that demand strong research, writing and presentation skills – key competencies today's employers demand.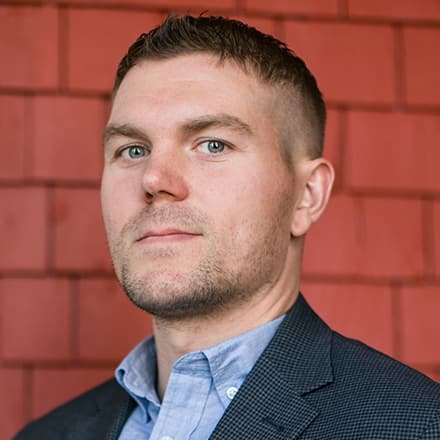 MFA Alumnus' Debut Novel Released by Major Independent Publisher
April 07, 2020
David Moloney's debut novel, "Barker House," was released by a major publisher this month. Ahead of its release, the Mountainview Low-Residency MFA alumnus shared his writing process, the road to publication, what inspires him as a writer and more in this Q&A.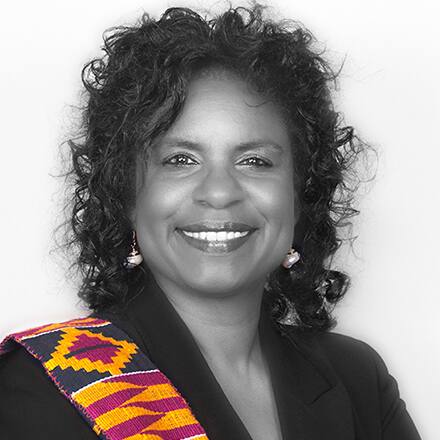 Interdisciplinary Studies Faculty Dr. Paula Royster: A Q&A
March 06, 2020
An expert on the history and culture of the African diaspora and former Fulbright Scholar, Dr. Paula Royster teaches interdisciplinary studies at Southern New Hampshire University. She shared her thoughts on teaching, education and more as part of SNHU's Faculty Spotlight Series.