Changing Careers: How to Get Started
Gone are the days of climbing the traditional, corporate ladder. With the scope of the job market as it stands now, it is much more likely that a person's career path will look more like a lattice. While the result is still the same, the process of getting there includes many shifts, some lateral moves and several around-about changes to zigzag to the top. Knowing that there may not be one, clear trajectory is helpful, but the task of how to change jobs can still be daunting. When changing professions, it's all about leveraging transferable skills, building relevant experience and growing professional networks.
Know Yourself and Your Industry
To begin a career shift, it's beneficial to take a look at the "big picture." What's the dream job? What does the ideal day look like regarding schedule, activities, and interactions with others? Start here and then backtrack. Once there is a clear understanding of what the desired result would be, assess what aspects of a position or industry (current or future) are not appealing. To do this, think about what takes the most time and effort for you to complete and yields the least amount of results or satisfaction. The answers to these question can help shape the organizations, roles, and industries pursued. It is important to remember that knowing how to navigate areas of disinterest, or a lack of experience, is just as valuable as knowing how to showcase professional strengths and accomplishments when making career decisions. Ultimately, being able to articulate this information will foster connections with like-minded people, which in turn, will help lead to more permanent and fulfilling career moves.
Once the discernment of internal motivations is complete, research job market trends and any new industry-specific knowledge from reliable, job-searching sources like the U.S. Bureau of Labor and Statistics (BLS) or ONetOnline.org. Since we are currently in an employer market, meaning that there are more candidates than there are job openings, the competition for a job seeker is fierce. Being able to showcase any competitive edge against other applicants is crucial for obtaining interviews, so researching the industry, company and interviewer, is critical in delivering succinct, meaningful value propositions to potential employers.
Put It in Writing
Once the exploratory phase of the career change is completed, it's best to update personal branding outlets. It's recommended to begin with a resume template. When switching careers, a reverse, chronological resume will not showcase the applicant's transferrable skills and experiences optimally. By using a hybrid resume format instead, which utilizes themed sections to highlight relevant skills (while de-emphasizing the titles associated with the roles), a job hunter makes it easier for a hiring manager to understand the desired career change and potential win for the new company.
In addition to the resume, career changers should overhaul their social media platforms. LinkedIn is a good place to start. Editing the highlighted skills on the profile, while updating the transferrable experiences in the job descriptions, and asking to join groups (or follow companies and influencers) related to the career change are gentle, but important, ways to make new connections - and get a pulse on what potential pain points or areas of exploration are in the new field, while also deepening the fluency and acumen associated with technical, industry-specific know-how.
Build Experience
Setting a strong foundation through research and preparation cannot be stressed enough in a career change as it is paramount for job seekers to feel as though they are on sure-footing before they can convincingly contribute their words and actions in a new field. Taking action and building experience in a new field can come in a lot of different shapes, forms, and timelines. Networking is certainly one way and can be a great starting point as it is done in a more casual setting. Informational interviews are even better for career changers as the framework for the meetings are more intimate, personal, and can yield more specific insights and directions for breaking into a new role.
Lastly, volunteering is something that is often underutilized but yields the greatest returns. When candidates have concrete examples to elaborate on the particular duties or responsibilities associated with a new role, they increase their chances of being remembered by an employer. Begin by looking at your current employer and seeing if there are any departments or projects associated with the desired move. It can be as simple as asking to work on a new, collaborative venture between these parties and your work to fill the experiential gap.
If looking within a current organization does not seem feasible, a candidate could look to volunteering for local non-profits. Supporting a cause is not only fulfilling but can be an easy way to gain hands-on experience in the desired area of interest. Internships, too, are a great way to build knowledge and specific skill sets. Fortunately, internships are no longer tantamount with 18-22-year-olds, as organizations frequently look to more experienced professionals, to fill project needs. Internships are the ideal method of building experience as they give credence to the applicant by providing the title and organization alignment necessary to become a more competitive candidate in a new industry.
Be Patient and Press On
As it stands now, the average person spends anywhere from 3-6 months actively applying for positions before landing a new job. This number doubles for career changes. Recognizing that the shift may take upwards of a year means that career changers can capitalize on this timeline and develop their written, verbal, and experiential platforms to make a successful career shift.
Lindsey Ranstrom, MA'14, CDF, has been a member of the SNHU community since 2012. She is currently a career advisor for, and an alumna of, the MA in English and Creative Writing programs.
Explore more content like this article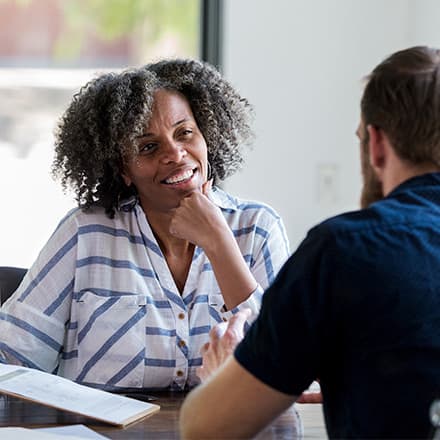 June 03, 2021
To get your ideal position with a company you admire, you have considerations to address before, during and after the job interview. Here are some tips on how to succeed at a job interview, common questions employers might ask you and ideas on what to ask them in return.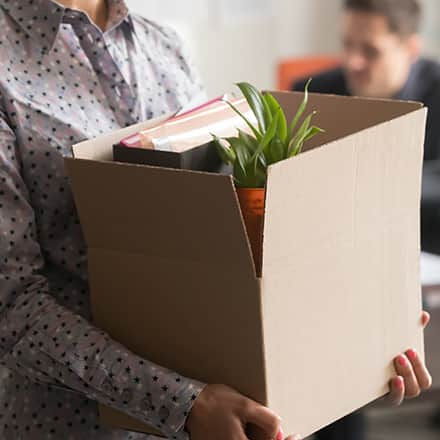 May 26, 2021
Deciding to leave a job is a tough decision. We spend roughly half of our waking hours each week at work. The time, energy – and often heart – we put into earning a living is considerable. Having a stable job is crucial. So, how can you know when it's time to leave?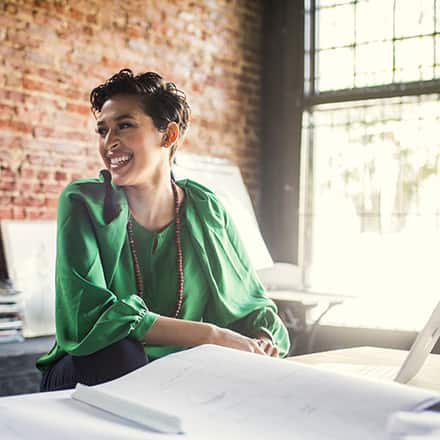 April 13, 2021
In today's evolving job market, having a bachelor's degree is a key credential to start and grow a career across many fields. But what jobs can you get with a bachelor's degree? We've compiled a list of potential bachelor's degree jobs in social sciences, liberal arts, science and technology.