What Is Liberal Arts?
Liberal arts is a term used to define a number of majors in higher education. For instance, a liberal arts education encompasses the fields of literature, mathematics, and social and physical sciences. Some popular majors include English, communication, history, psychology, and mathematics, to name a few. As a discipline, these subjects are intended to give you general knowledge rather than specific skills needed for a technical profession. Instead, the liberal arts sharpens your research, writing, and critical thinking skills to prepare you for a broad range of careers.
A liberal arts education does not describe a political affiliation, nor should it be confused with the fine arts, which includes the study of music, visual art or theater, for example. The concept of a liberal arts education and the meaning behind it actually has origins that date back to Ancient Greece.
The History of Liberal Arts
In the 8th Century BC, the Greeks coined the term "liberal arts" to define those subjects or skills that were considered essential for a free person to participate in civic life, including public debate, defending oneself in court, serving on juries and most importantly, military service. The "artes liberales" or "liberal arts" included a different type of skill set in contrast to the mechanical arts. Grammar, logic and rhetoric made up the core liberal arts (the trivium), while arithmetic, geometry, the theory of music and astronomy made up the quadrivium. Liberal arts skills (liberal coming from the word, "liberalis," or "free," and "arts" from the word "ars," or "principled practice ") instead enabled individuals to function successfully as free citizens in society, according to an article in the Washington Post.
Why Pursue the Liberal Arts Today?
Pressure to compete for STEM-based careers continues to grow in a world increasingly supported by technology. Liberal studies emphasize enduring skills in an era where technology and automation will increasingly replace workers, according to Ruth Lahti, executive director of liberal arts and social sciences at Southern New Hampshire University.
Students who can demonstrate their creativity in areas like writing, communication, critical thinking and through collaboration will continue to be attractive to employers. There is a growing trend for experts in the "digital humanities," who can bring digital resources into their research, teaching and publishing to make scholarship more accessible to others, Lahti said.
Why Do Employers Like a Liberal Arts Education?
In his new book, "You Can Do Anything: The Surprising Power of a 'Useless' Liberal Arts Education," Forbes contributing editor George Anders writes that companies look for five key qualities in potential employees:
Eagerness to tackle uncharted areas
Ability to solve murky problems
Well-honed analytic methods
Keen awareness of group dynamics
Ability to inspire and persuade others.
"It just seemed as if there was this tremendous disconnect between public rhetoric that said 'you've got to go the STEM route and there is no route but STEM,' and then all of these interesting new job openings that were coming up for people with liberal arts degrees," Anders said in a recent USA TODAY College story. "It was this hidden strength of the economy that nobody wanted to write about or talk about."
What Are Some Popular Liberal Arts Careers?
You can look forward to entering a number of careers in business, government, education and healthcare thanks to the transferable skills a liberal education provides. Below are some popular majors and careers paths you might consider exploring.
Communication - With a communication degree, you learn to interview subjects and hone key messages for your audiences. Coursework in public speaking and graphic design helps you come to work prepared to deliver presentations, create publications and reports, and convey messages through digital media.
Public Relations Specialist: Are you interested in shaping the public perception of your company, organization, or a product? Drawing upon their strong speaking and writing skills, public relations professionals craft media releases and develop social media programs to increase awareness and measure engagement. They earned a median annual salary of $59,300 in 2017, according to BLS.
Advertising, Promotions or Marketing Manager: Boost interest in a variety of products and services across industries as an advertising, promotions or marketing manager. Professionals in these roles plan paid advertising campaigns across radio, television, and other media; develop corporate or product-based websites and create promotional campaigns. The median annual salary for advertising and promotions managers was $106,130; and the median annual salary for marketing managers was $132,230 in 2017, according to BLS.
Graphic Designer: Are you able to tell a captivating story through infographics and photography? Graphic designers draw upon their creativity and artistic skills to create visual concepts for corporate websites, media outlets and various print publications. They earned a median annual salary of $48,700 in 2017, according to BLS.
English - English majors who specialize in English language and literature take courses in history, social science and literary theory and are prepared for jobs as writers, historians or museum curators. With a concentration in creative writing or journalism, you can focus on storytelling in nonfiction, news, fiction, screenwriting or poetry genres. This major also prepares you for jobs in journalism, public relations, film, theater and advertising, to name a few.
Editor: Do you exhibit strong writing skills and attention to detail? Editors work in a variety of industries and support both print and online publications. They earned a media salary of $58,770 in 2017, according to BLS.
Technical Writer: Technical writers create instruction manuals, web content and other supporting documents for products and services. They earned a median salary of $70,930 in 2017, according to BLS.
History - Understanding the past is key to helping organizations interpret significant historical events and prepare for the future. Drawing upon your strong research and analytical skills, you can work as a curator, historical interpreters or policy advisor with a history degree. Although history majors also often work in politics, they also are qualified to work in other roles in business, journalism, law or education. A major in history can prepare you for law school, as well.
Historian: Historians research, analyze, interpret and write about the past by studying historical documents and sources, according to BLS. You can find work in museums, archives, historical societies and research organizations. Historians earned a median salary of $59,120 in 2017, according to BLS.
Archivist, Curator, Museum Workers: Archivists review, process, catalog and preserve historically valuable records. Curators oversee art collections and historic artifacts and may present their research on behalf of an institution. Museum technicians and conservators restore objects and documents and prepare museum collections and exhibits, according to BLS. They earned a median salary of $47,360 in 2017, according to BLS.
Psychology - The study of the human mind, psychology focuses on human behavior and how to apply concepts to social and organizational issues that affect us globally. You can look forward to roles in human resources, market research and social services.
Substance Abuse, Behavioral Disorder, and Mental Health Counselor: In this role, you can help individuals recover from alcoholism, drug addiction, eating disorders, mental health issues or other mental or behavioral problems. They earned a median income of $43,300 in 2017, according to BLS.
Market Research Analyst: Strong analytical and critical thinking skills help market research analysts determine what products people want, who will buy them and at what price they are willing to pay. They earned a median salary of $63,230 in 2017, according to BLS.
Human Resources Specialist: If you are interested in resolving employee conflicts, interviewing, hiring and retaining employees, you might enjoy working as a human resource specialist. To be successful, you need strong interpersonal and communication skills. Human resource specialists earned a median salary of $60,350 in 2017, according to BLS.
Sociology - Focused on social behavior and how people behave in groups, sociology coursework includes history, religion, geography and social science research, to name a few. In this field, you gain an understanding of society's historical, economic and political issues and how people can work together to solve problems. Roles open to sociology majors include jobs in social services, criminal justice, or public health.
Social and Community Service Managers: Working in one of the "helping professions" requires you to use identify and evaluate programs that meet the needs of special populations such as veterans, the elderly, or children. You may also focus on serving people affected by substance abuse or poverty. They earned a median annual salary of $64,100 in 2017, according to BLS.
Health Educators and Community Health Workers: To be successful in one of these roles, you need strong interpersonal and communications skills to develop and evaluate health programs and create materials on various health topics. Health educators and community health workers work in hospitals, government and nonprofit organizations. They earned a median annual salary of $45,360 in 2017, according to BLS.
Pursuing a degree in the liberal arts helps you succeed in a fast-paced world that requires individuals to develop creative solutions today to solve the complex challenges of the future.
Krysten Godfrey Maddocks '11 is a writer and marketing/communication professional. Connect with her on LinkedIn.
Explore more content like this article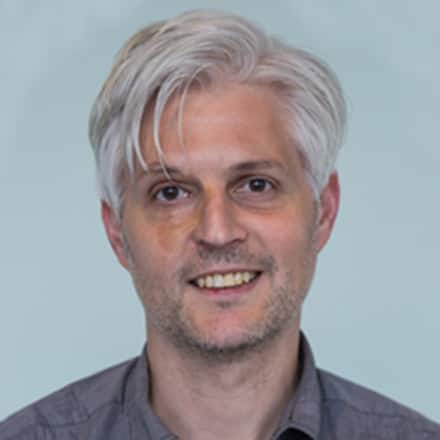 Game Art & Development Max Callahan: A Faculty Q&A
July 24, 2020
Now the associate dean of STEM in Southern New Hampshire University's online game art & development program, Max Callahan shared his thoughts on teaching, the importance of education and more as part of our Faculty Spotlight series.
How to Become a Web Designer
June 16, 2020
A career in web development combines their skills in graphic design with programming and problem-solving, in a dynamic career that offers creative challenges on many levels.