What is a Liberal Arts Degree and What Can You Do With It?
Liberal arts, also referred to as the humanities, includes the study of history, literature, writing, philosophy, sociology, psychology, creative arts, and more. More broadly speaking, students earning a liberal arts degree learn to formulate effective arguments, communicate well, and solve problems.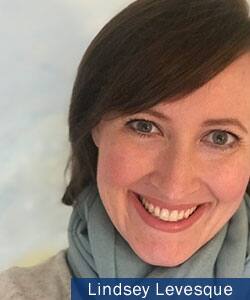 Lindsey Levesque, a career advisor at Southern New Hampshire University (SNHU), calls the core attributes of a liberal arts education the "four Cs": creativity, communication, collaboration and critical thinking. These are often referred to as "soft skills," but Levesque said she prefers to call them "vital skills."
What Can You Do with a Liberal Arts Degree?
As to what you can do with a degree in liberal arts, the benefits go far beyond the subject knowledge from a particular degree. In fact, when it's time to enter the job market, liberal arts majors have a huge array of possibilities available to them, including many in STEM and business.
What Does Liberal Arts Mean?
Liberal arts is a broad term that can be used to encompass everything from theater arts to economics. Here, we'll look primarily at a few of the most popular and "classic" liberal arts degrees: English, history, philosophy, psychology and political science.
What Jobs Can You Get with a Liberal Arts Degree?
With further training, almost all liberal arts degrees can lead to careers in education, allowing graduates, with the right qualifications, to share their passions with others. These degrees also lend themselves well to further studies, especially in law. Many liberal arts majors also have an interest in giving back and connecting with people, which leads them to careers in public service and politics.
These are some of the more traditional paths for liberal arts majors, but graduates can be found in almost all industries and professions. Their ability to think critically, adapt quickly and solve problems is in demand in STEM and business fields, where liberal arts graduates may find their niche in areas such as marketing, sales, strategy or relationship-driven work like customer relations and account management. Their skills in reading, research and making complex information digestible can help them get up to speed quickly on technical subjects, even when they may not have a formal technical background.
"Liberal arts majors can often be seen in unique, off-the-beaten-path roles that help fill a void, or in up-and-coming departments that don't have clearly defined duties and responsibilities," Levesque said, adding that liberal arts majors are often comfortable in client-facing roles because they understand how to connect with people, and that they can excel at adding the "human touch" to technical fields.
Liberal Arts Education Benefits
Although they're well-equipped for many different roles, liberal arts majors may have a less clear cut road to the "perfect" job than some graduates. Levesque has several suggestions for liberal arts majors entering the job market:
Diversify Your Skill Set: Research done by Payscale has shown that business and computer science majors tend to make more in the initial phase of their careers because of their technical skills, but that liberal arts majors catch up and can even surpass some of their counterparts over a lifetime. Obtaining some technical skills would allow liberal arts graduates to help close that gap in the early years of their career.
Build Your Personal Brand: Liberal arts students are adept in storytelling and communicating complex ideas, and when it's time to enter the job market they need to direct these skills at telling their own story. Levesque offered this example: "A graduate with a history degree applying for a Fortune 500 company may not immediately make as much sense to a hiring manager as a business or accounting major, but that does not mean that there isn't value in what the history major can provide. It's about creating a personal branding website, portfolio and cover letter that connects the dots for the hiring manager and showcases not only the history major's strengths, but also his or her commitment and excitement to the organization's mission."
Think Outside the Box: Levesque said that liberal arts majors should be flexible and creative as they start to explore the job market. "If they think too narrowly about the application of their degree in the workforce, they will see lower pay and higher competition (i.e. the English major trying to break into publishing); however, if they are willing to explore different industries and organizations, acquiring skills, contacts, and experiences along the way, they will find a way to merge all of their areas of interests and strengths in a more compelling and fulfilling career," Levesque said. Adaptability and an open mind will serve liberal arts majors well in the job market.
Is a Liberal Arts Degree Worth It?
So, is a liberal arts degree worth it? Consider this: the job market is changing quickly, and the skills that are most in demand in the future may very well be the humanities. Automation and artificial intelligence are affecting more and more industries, but skills like critical thinking, relationship-building and storytelling resist automation and will continue to be needed in the workforce.
Levesque said that liberal arts majors will soon be working in jobs that have not even been thought of yet.
"I think that we are on the precipice of an exciting time for liberal arts majors. As more and more jobs become automated, new needs, new jobs and departments that haven't even been conceptualized, will emerge," she said. "It is here that the liberal arts major will excel because of their ability to communicate and story tell."
Artificial intelligence itself offers many fascinating possible avenues for liberal arts majors. Levesque said that in the future we can expect to see many new roles focused on adding the "human touch" to AI.
"As artificial intelligence is generating more detailed and thorough data, we are going to need more people to analyze the trends and deliver the messages of that information," she said.
Levesque's advice to liberal arts students is to stay flexible and think broadly and creatively about their career options. "As we automate more menial work, we will be free to use our critical thinking abilities to do more with the information presented to us," she said. "With the humanizing abilities of liberal arts graduates, there is going to be a great need and opportunity for liberal arts graduates to shine."
Pete Davies is a marketing and communications director in higher education. Follow him on Twitter @daviespete or connect on LinkedIn.
Explore more content like this article
How to Become a Web Designer
June 16, 2020
A career in web development combines their skills in graphic design with programming and problem-solving, in a dynamic career that offers creative challenges on many levels.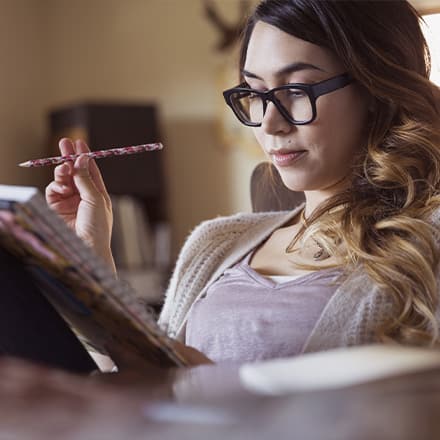 What is Creative Writing?
April 23, 2020
Creative writing is any form of writing that exists outside of journalism, business writing, or academic writing. It expresses an author's unique voice, writing style, thoughts, and ideas in an engaging and imaginative manner.