What is a Liberal Arts Degree and What Can You Do With It?
A liberal arts degree offers foundational knowledge across many different subject areas. Liberal arts students will find themselves exposed to ideas and topics that range from art to science and math. A liberal arts degree provides general knowledge and career-relevant skills that prepare you for a range of professions.
A liberal arts degree includes the study of history, literature, writing, philosophy, sociology, psychology, creative arts and more. Students who earn a liberal arts degree learn to formulate effective arguments, to communicate well and solve problems.
Lindsey Ranstrom, an adjunct instructor at Southern New Hampshire University (SNHU), called the core attributes of a liberal arts education the "4 Cs:"
Creativity
Communication
Collaboration
Critical Thinking
These are often referred to as soft skills, but Ranstrom said she prefers to call them "vital skills." A liberal arts degree can be an effective way to show employers you have the skills necessary to be an asset in a huge range of fields.
What Does Liberal Arts Mean?
Liberal arts is a broad term that can be used to encompass everything from theater arts to economics. Some popular majors include:
English
Communications
History
Psychology
Mathematics
As a discipline, these subjects are intended to give you general knowledge and the ability to think critically and learn any subject – as opposed to specific skills needed for a technical profession. Instead, liberal arts sharpen your research, writing and critical thinking skills to prepare you for a broad range of careers.
As to what you can do with a degree in liberal arts, the benefits go far beyond the specific subject knowledge from a particular degree. When it's time to enter the job market, liberal arts majors have a huge array of possibilities available to them, including many in science, technology, engineering and mathematics (STEM) and business.
What Are Some Popular Liberal Arts Careers?
With further training, nearly all liberal arts degrees can lead to careers in education, allowing graduates – with the right qualifications – to share their passion with others. These degrees also lend themselves well to further studies, especially the law. Many liberal arts majors also have an interest in giving back and connecting with people, which leads them to careers in politics, public service and other helping professions.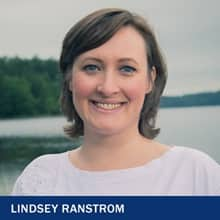 These are some of the more traditional paths for liberal arts majors, but graduates can be found in nearly all industries and professions. Their ability to think critically, adapt quickly and solve problems is in demand in STEM and business fields where liberal arts graduates may find their niche in areas such as marketing, sales, strategy or relationship-driven work such as customer relations and account management.
Their skills in reading, research and making complex information digestible can help them get up to speed quickly on technical subjects, even when they may not have a formal technical background.
"Liberal arts majors can often be seen in unique, off-the-beaten-path roles that help fill a void, or in up-and-coming departments that don't have clearly defined duties and responsibilities," Ranstrom said, adding that liberal arts majors are often comfortable in client-facing roles because they understand how to connect with people, and that they can excel at adding the "human touch" to technical fields.
What Jobs Can You Get with a Liberal Arts Degree?
You can look forward to entering a number of careers in business, government, education and healthcare thanks to the transferable skills a liberal arts education provides. Below are some popular majors and career paths you can consider.
Communications
With a communications degree you can learn key skills to work in industries such as journalism, public relations, advertising and more. Coursework in public speaking and graphic design helps you come to work prepared to deliver presentations, create publications and reports, and convey messages through digital media.
Some jobs in the communications field include:
Public Relations Specialist: Are you interested in shaping the public perception of a company, organization or product? Drawing upon their strong speaking and writing skills, public relations professionals craft media releases and develop social media programs to increase awareness and measure engagement. They earned a median annual salary of $61,000 in 2019, according to BLS.
Advertising, Promotions or Marketing Manager: Boost interest in a variety of products and services across industries as an advertising, promotions or marketing manager. Professionals in these roles plan paid advertising campaigns across radio, television, web and other media; develop corporate or product-based websites and create promotional campaigns. The median annual salary for advertising, promotions and marketing managers was $135,000 in 2019, according to BLS.
Graphic Designer: Are you able to tell a compelling story through infographics and photography? Graphic designers draw upon their creativity and artistic skills to create visual concepts for corporate websites, media outlets and various print publications. They earned a median annual salary of $52,000 in 2019, according to BLS.
English
English Majors who specialize in English language and literature take courses in history, social science and literary theory and are prepared for jobs as writers, historians or museum curators. With a concentration in creative writing or journalism, you can focus on storytelling in nonfiction, news, fiction, screenwriting or poetry genres. This major also prepares you for jobs in journalism, public relations, film, theater and advertising, to name a few. Some jobs in the field include:
Editor: Do you exhibit strong writing skills and attention to detail? Editors work in a variety of industries and support both print and online publications. They earned a median annual salary of $61,000 in 2019, according to the Bureau of Labor Statistics (BLS).
Technical Writer: Technical writers create instruction manuals, web content and other supporting documents for products and services. They earned a median annual salary of $72,000 in 2019, according to BLS.
History
Understanding the past is key to helping organizations interpret significant historical events and prepare for the future. Drawing upon your strong research and analytical skills, you can work as a curator, historical interpreter or policy advisor with a history degree. Although history majors also often work in politics, they also are qualified to work in other roles in business, journalism, law or education. A history degree can prepare you for law school, as well. Some jobs in the history field include:
Historian: Historians research, analyze, interpret and write about the past by studying historical documents and sources, according to BLS. You can find work in museums, archives, historical societies and research organizations. Historians earned a median annual salary of $63,000 in 2019, according to BLS.
Archivist, Curator, Museum Workers: Archivists review, process, catalog and preserve historically valuable records. Curators oversee art collections and historic artifacts and may present their research on behalf of an institution. Museum technicians and conservators restore objects and documents and prepare museum collections and exhibits, according to BLS. They earned a median annual salary of $49,000 in 2019, according to BLS.
Read more about what you can do with a history degree.
Psychology
The study of the human mind, a psychology degree focuses on human behavior and how to apply concepts to social and organizational issues that affect us globally. You can look forward to roles in human resources, market research and social services. Some jobs in the field include:
Substance Abuse, Behavioral Disorder, and Mental Health Counselor: In this role, you can help individuals recover from alcoholism, drug addiction, eating disorders, mental health issues or other mental or behavioral problems. They earned a median annual salary of $46,000 in 2019, according to BLS. Additional education and licensure is usually required for these roles.
Market Research Analyst: Strong analytical and critical thinking skills help market research analysts determine what products people want, who will buy them and what price they are willing to pay. They earned a median annual salary of $63,000 in 2019, according to BLS.
Human Resources Specialist: If you are interested in resolving employee conflicts, interviewing, hiring and retaining employees, you might enjoy working as a human resource specialist. To be successful, you need strong interpersonal and communication skills. Human resource specialists earned a median annual salary of $61,000 in 2019, according to BLS.
Sociology
Focused on social behavior and how people behave in groups, sociology coursework includes history, religion, geography and social science research, to name a few. In this field, you gain an understanding of society's historical, economic and political issues and how people can work together to solve problems. Roles open to sociology majors include jobs in social services, criminal justice or public health. Some jobs in the field include:
Social and Community Service Managers: Working in one of the "helping professions" requires you to identify and evaluate programs that meet the needs of special populations such as veterans, the elderly or children. You may also focus on serving people affected by substance abuse or poverty. They earned a median annual salary of $67,000 in 2019, according to BLS.
Health Educators and Community Health Workers: To be successful in one of these roles, you need strong interpersonal and communications skills to develop and evaluate health programs and create materials on various health topics. Health educators and community health workers work in hospitals, government and non-profit organizations. They earned a median annual salary of $46,000 in 2019, according to BLS.
Liberal Arts Education Benefits
Pursuing a degree in the liberal arts helps you succeed in a fast-paced world that requires individuals to develop creative solutions today to solve the complex challenges of the future.
Although they're well-equipped for many different roles, liberal arts majors may have a less clear-cut road to the perfect job than some graduates. Ranstrom had several suggestions for liberal arts majors entering the job market.
Diversify Your Skill Set – Research done by Payscale has shown that business and computer science majors tend to make more in the initial phase of their careers due to their technical skills, but that liberal arts majors catch up and can surpass some of their counterparts over the course of their careers. Obtaining some technical skills can allow liberal arts graduates to help close that gap in the earlier years of their careers.
Build Your Personal Brand – Liberal arts students are adept at storytelling and communicating complex ideas. When it's time to enter the job market they need to harness those skills to tell their own story. Establishing a personal brand is important. Ranstrom offered an example: "A graduate with a history degree applying for a Fortune 500 company may not immediately make as much sense to a hiring manager as a business or accounting major, but that does not mean that there isn't value in what the history major can provide. It's about creating a personal branding website, portfolio and cover letter that connects the dots for the hiring manager and showcases not only the history major's strengths, but also his or her commitment and excitement to the organization's mission."
Think Outside the Box – Ranstrom said that liberal arts majors should be flexible and creative as they start to explore the job market. "If they think too narrowly about the application of their degree in the workforce, they will see lower pay and higher competition (i.e. the English major trying to break into publishing); however, if they are willing to explore different industries and organizations, acquiring skills, contacts, and experiences along the way, they will find a way to merge all of their areas of interests and strengths in a more compelling and fulfilling career," Ranstrom said. Adaptability and an open mind will serve liberal arts majors well in the job market.
Why Do Employers Like a Liberal Arts Education?
In his book, "You Can Do Anything: The Surprising Power of a 'Useless' Liberal Arts Education," Forbes contributing editor George Anders writes that companies look for 5 key qualities in potential employees:
Eagerness to tackle uncharted areas
Ability to solve murky problems
Well-honed analytic methods
Keen awareness of group dynamics
Ability to inspire and persuade others
"It just seemed as if there was this tremendous disconnect between public rhetoric that said 'you've got to go the STEM route and there is no route but STEM,' and then all of these interesting new job openings that were coming up for people with liberal arts degrees," Anders said in a USA TODAY College story. "It was this hidden strength of the economy that nobody wanted to write about or talk about."
Is a Liberal Arts Degree Worth It?
So, is a liberal arts degree worth it? Consider this – the job market changes quickly and the skills that are most in demand in the future may very well be the humanities. Automation and artificial intelligence are affecting more and more industries. But skills like critical thinking, relationship-building and storytelling resist automation and will continue to be needed in the workforce.
Pressure to compete for STEM careers continues to grow in a world increasingly supported by and reliant on technology. Liberal arts studies emphasizes enduring skills in an era when technology and automation will increasingly replace workers, according to Dr. Ruth Lahti, associate vice president of liberal arts, social sciences and counseling at SNHU.
Soft skills are still relevant in the workplace, and students who can demonstrate their creativity in areas such as writing, communication, critical thinking and through collaboration will continue to be attractive to employers. There is a growing trend for experts in the "digital humanities," who can bring digital resources into their research, teaching and publishing to make scholarship more accessible to others, Lahti said.
Ranstrom said that liberal arts majors will soon be working in jobs that have not even been thought of yet.
"I think that we are on the precipice of an exciting time for liberal arts majors. As more and more jobs become automated, new needs, new jobs and departments that haven't even been conceptualized, will emerge," she said. "It is here that the liberal arts major will excel because of their ability to communicate and story tell."
Artificial intelligence itself offers many fascinating possible avenues for liberal arts majors. Ranstrom said that in the future we can expect to see many new roles focused on adding the "human touch" to AI.
"As artificial intelligence is generating more detailed and thorough data, we are going to need more people to analyze the trends and deliver the messages of that information," she said.
Ranstrom's advice to liberal arts students is to stay flexible and think broadly and creatively about their career options.
"As we automate more menial work, we will be free to use our critical thinking abilities to do more with the information presented to us," she said. "With the humanizing abilities of liberal arts graduates, there is going to be a great need and opportunity for liberal arts graduates to shine."
Pete Davies is an assistant vice president of product marketing at SNHU. Follow him on Twitter @daviespete or connect on LinkedIn.
Explore more content like this article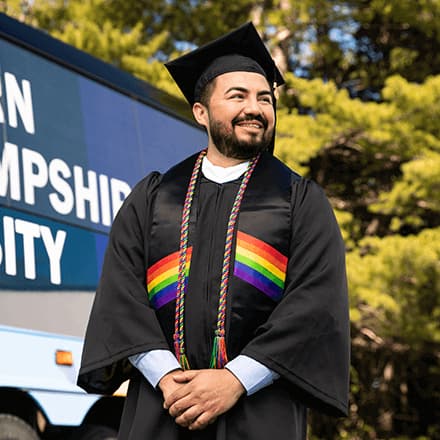 July 19, 2021
The moment Jesús Suárez '21 received his diploma in the mail was one he and his family will never forget. This was more than a degree—it was a cap to an incredible journey. While there was a series of hardships along the way, there was a persevering sense of love and accomplishment.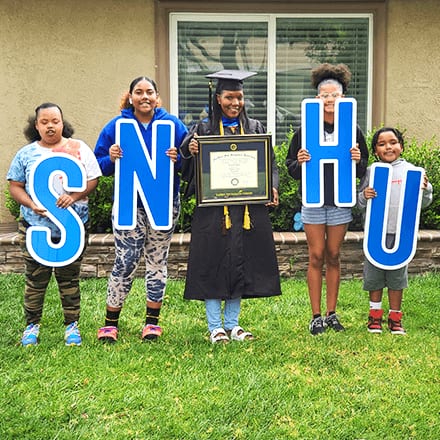 July 12, 2021
Latisha Aguilar '21 has always wanted to be a voice for special needs students and advocate for them. With the goal of becoming a middle school guidance counselor, she said finishing her psychology degree later in life allowed her more time to figure out what she wanted to do with her education.
July 01, 2021
Interested in starting a new job or advancing in your current field? An Associate of Arts (AA) degree can give you the broad-based education and in-demand career skills you need to reach your goals. Learn more about earning an AA degree and what you can do with one.