Earn a Fashion Merchandising Degree
$320/credit (120 total credits)
Transfer up to 90 credits
Gain in-demand business and merchandising skills
Courses taught by industry experts
24/7 online access to the classroom
Required internship for real-world experience
Fashion Merchandising Degree Online Program Overview
Develop a timeless sense of style and gain a firm grasp of business strategy with the online Bachelor of Science (BS) in Fashion Merchandising Management degree from Southern New Hampshire University.
The fashion world is dynamic – evolving as seasons, culture, materials and consumer behavior influence new trends. You'll learn how to identify what styles will sell and how to sell them well.
The fashion merchandising degree online courses are taught by industry experts working in the field. Class sizes are small, so you'll have the opportunity to interact with instructors who understand how style, business and technology intersect. You'll also gain valuable real-world experience by completing a required fashion merchandising internship.
Not ready to commit to a bachelor's program? Earn your online fashion merchandising associate degree in two years or less.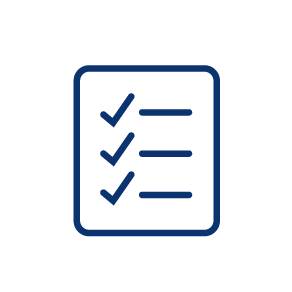 What You'll Learn
Fashion marketing
Color and textile theory
Consumer behavior and retail operations
Planning and management
Product life cycle merchandising
How to achieve retail objectives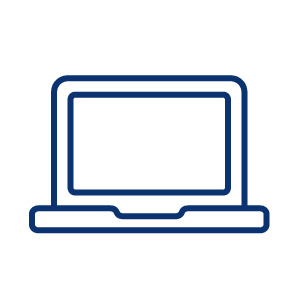 How You'll Learn
At SNHU, you'll get support from day 1 to graduation and beyond. And with no set class times, 24/7 access to the online classroom, and helpful learning resources along the way, you'll have everything you need to reach your goals.
Earn A Fashion Business Degree Online at SNHU
Combining fashion principles with a strong business core, Southern New Hampshire University's online BS in Fashion Merchandising Management offers a perfect pathway to a career in the fashion business.
Career Outlook
Earning a fashion merchandising degree online can position you for an exciting career that puts you – and fashion – in the public eye. The types of jobs available continue to shift, as more fashion and retail businesses moved online in the wake of COVID-19. As the industry evolves, fashion companies and retailers are working to adjust. More than ever, fashion retailers need business-minded leaders with an eye for style and the bottom line.
Job options for online fashion merchandising degree holders include:
Merchandising Manager
Oversee retail functions for clothing or shoe departments within a store. Create merchandising displays, coordinate workflow and ensure an attractive store appearance.
Assistant Retail Fashion Buyer
Assist with product selection and vendor negotiation. Understand trends in the fashion industry and identify products to drive sales and increase a company's competitive edge.
Corporate Retail Merchandiser
Ensure goods are available in stores and enhance profits through pricing and promotional strategies. Work with buyers and merchandisers, and coordinate with suppliers and distributors.
Retail Planner
Help a retail company create sales and inventory plans to meet financial targets. Analyze inventory and sales data and bring in new products based on trends and consumer needs.
Fashion Marketing Manager
Promote a fashion company's products to the target market. Conduct market research and coordinate campaigns to market a brand or product to potential customers.
Retail Store Manager
Oversee the daily operations of a retail store. Motivate sales teams, create business and marketing strategies, develop promotional materials and train new staff.
District Manager
Lead a group of retail stores within a region. Work with company leadership and individual stores to recruit and train managers, set goals and ensure compliance.
Boutique Manager
Manage the daily operations of a small retail store focusing on a niche market. Recruit and train staff, work with vendors, order supplies, and handle customer issues and marketing.
With so many diverse opportunities available for online fashion degree holders, salary and job growth potential will vary. No matter what your specific area of interest, earning a bachelor's degree in fashion merchandising can boost your long term earning and career potential.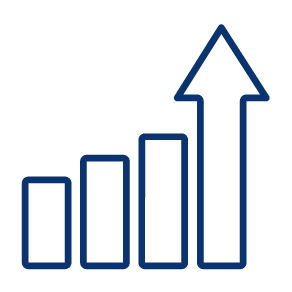 Job Growth
Jobs for marketing managers, for example, are projected to grow 10% through 2031.2 Jobs in the sales management field are projected to grow 5% through 2031.2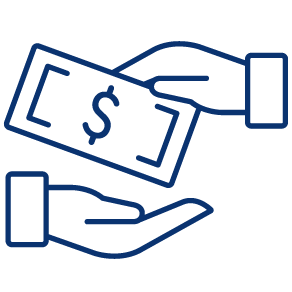 Salary
Marketing managers earned a median salary of $135,030 in 2021.2 Sales managers with a bachelor's degree earned a median salary of $127,480 in 2021.2
Start Your Journey Toward an Online Fashion Merchandising Degree
Why SNHU For Your Fashion Merchandising Degree
Flexible
With no set class meeting times, you can learn on your schedule and access online course materials 24/7.
Affordable
As part of our mission to make higher education more accessible, we're committed to keeping our tuition rates low. In fact, we offer some of the lowest online tuition rates in the nation.
Prior coursework could also help you save time and money. SNHU's transfer policy allows you to transfer up to 90 credits toward your bachelor's degree and 45 credits for an associate degree from your previous institutions—that means you could save up to 75% off the cost of tuition. You could also save time and money by getting college credit for previous work experience, or by taking advantage of military discounts and employer tuition assistance if available to you.
Respected
Founded in 1932, Southern New Hampshire University is a private, nonprofit institution with over 160,000 graduates across the country. SNHU is accredited by the New England Commission of Higher Education (NECHE), a regional accreditor, which advocates for institutional improvement and public assurance of quality.
Recently, SNHU has been nationally recognized for leading the way toward more innovative, affordable and achievable education:
U.S. News & World Report named SNHU the 2021 Most Innovative University in the North and one of the nation's "Best Regional Universities"
Awarded the 21st Century Distance Learning Award for Excellence in Online Technology by The United States Distance Learning Association (USDLA)
A $1 million grant from Google.org to explore soft skills assessments for high-need youth
Network
At Southern New Hampshire University, you'll have access to a powerful network of more than 300,000 students, alumni and staff that can help support you long after graduation. Our instructors offer relevant, real-world expertise to help you understand and navigate the field. Plus, with our growing, nationwide alumni network, you'll have the potential to tap into a number of internship and career opportunities.
93.6% of online students would recommend SNHU (according to a 2022 survey with 17,000+ respondents). Discover why SNHU may be right for you.
Expanding access to quality higher education means removing the barriers that may stand between you and your degree. That's why you can apply at any time and get a decision within days of submitting all required materials:
Completed free undergraduate application
Prior transcripts, which we can retrieve at no cost to you
Test scores are not required as part of your application
Acceptance decisions are made on a rolling basis throughout the year for our 6 (8-week) undergraduate terms.
If you're ready to apply, follow these simple steps to get the process going:
If you have questions or need help filling out your application, call 1.888.387.0861 or email enroll@snhu.edu.
Fashion is a Big Business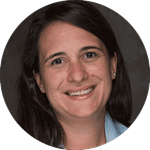 Meleena Eaton, associate dean
"SNHU's degree in fashion merchandising prepares our students for the business side of fashion through the combination of discipline-specific courses and foundational business courses in accounting, marketing and HR."
Courses & Curriculum
Degree Courses
Merchandising and management courses can help you understand how merchandise planning and purchasing impact retail profit. You can apply your learning to analyze profit and loss statements. You'll also explore the relationship between manufacturers and retailers and learn how ordering and managing the right merchandise are key to a retailer's success.
Elective courses in consumer behavior and retail sales promotion can help you prepare for fashion marketing roles. You can explore the way that consumers make buying decisions, and discover how store layout and design, merchandising, pricing and other factors influence retail fashion sales.
Your degree also includes 18 free elective credits so you can supplement your fashion merchandising online courses with courses in marketing, information technology, graphic design or another area of interest.
You'll also build a strong foundation of valuable career skills with general education courses focused on writing, quantitative reasoning, humanities, social sciences and more.
Throughout your coursework, you'll learn from expert faculty with years of experience working in the fashion and retail industries. They'll use their professional experience to help you apply your learning to real-world situations.
Internships
You'll also get to apply your learning to a required fashion internship. The internship must be U.S.-based and include a minimum of 150 hours on the job. Your academic advisor can assist you with any questions you may have about finding an internship.
"The internship course that is offered at SNHU has given students the chance to work with some of the best retailers in the country in some of the most amazing fashion experiences," said Dr. Jessica Rogers, senior associate dean of business programs at SNHU. "Students have worked with the development of wholesale sales in corporate offices, shadowed department store management, used digital technology to help promote sales for social media, and worked in the corporate office merchandising a line of apparel. Internships enhance the skill set of the student's intent in the field."
With a fashion marketing degree internship, you can build valuable career skills that are in high demand across many industries. These career skills include:
Communication: Share ideas within an organization, department or leadership team and target your message to a variety of business and consumer audiences.
Analysis: Gather and review consumer behavior and retail data to set strategic goals and monitor an initiative's progress.
Problem-solving: Connect classroom learning and practical experience to solve real-world retail problems and discover new opportunities.
Critical thinking: Evaluate problems objectively and apply ethical, legal and socially responsible practices to make strategic decisions.
Student Services
As an online student, you'll also benefit from the full range of SNHU student services. These services include writing help, tutoring and even online student clubs and professional organizations.
Our career advising team can help you get ready for a job search by reviewing your resume and cover letter helping you prepare for interviews. These services are available even after you graduate.
Curriculum Requirements & Resources
Business Core
Business programs require learners to complete the Business core program, which includes a variety of business-specific courses. This program focuses on 10 core competencies to prepare you for success wherever you go.
General Education
All bachelor's students are required to take general education classes. Through these foundation, exploration and integration courses, students learn to think critically, creatively and collaboratively, giving you the edge employers are looking for.
Technology Resources
We provide cloud-based virtual environments in some courses to give you access to the technology you need for your degree – and your career. Learn more about our virtual environments.
Earn Math Credits
Save time and tuition with our Pathways to Math Success assessments. Depending on your scores, you could earn up to 12 math credits – the equivalent of 4 courses – toward your degree for less than $50 per assessment. For additional information, or to register for a Pathways to Math Success assessment, contact your admission counselor or academic advisor today.
List of Courses
Courses May Include
BS in Fashion Merchandising Management Online
FMM 114
Introduction to Fashion Merchandising
Fashion principles and procedures used in planning, selecting, pricing and selling fashion goods in retail stores, catalogs and on the Internet are studied. Merchandising systems, assortment plans and inventory control methods are analyzed.
FMM 204
Textiles and Color Theory
Textile information pertinent to merchandising is included in this course. Analysis of fibers, yarns and weaves, fabric recognition, and a detailed study of natural and man-made materials are emphasized.
FMM 208
History of Fashion and Costume
Fashion is another term for the costume of a time and place, an expression of a period with all of its passions, politics, attitudes and history. This course considers textiles, silhouettes, shapes, and design adaptations in light of the technological capacities of the time, the geographic environment, social structure, political systems and economic conditions around the globe and over time. Students will gain an understanding of appreciation of how these underpin and influence contemporary fashion design and development.
FMM 225
Merchandise Planning
This course seeks to instill in students a complete understanding of the influence of merchandise planning and purchasing on retail profit. Students analyze profit and loss statement and demonstrate a complete understanding of the factors that influence the retailer's financial performance.
FMM 325
Sustainability in Fashion
The overall objective of this course is to explore the role that sustainability plays in fashion merchandising managers' decision to buy from vendors. It explores production and commercialization decisions with respect to buying green. It exposes students to the influence of social responsibility on fashion retailers' decisions.
FMM 340
Merchandise Management Strategies
Effective merchandise management involves efficient decision making. Ordering, keeping and managing the right merchandise in terms of size and quantity are the key to a retailer's success. Retail merchandise management brings to light the vital relationship between the manufacturer and the retailer. Students explore various strategic techniques that influence profit including vendors-fashion retailers' negotiations over merchandise. Offered online and offered on campus only in Spring semester.
FMM 410
Fashion Research and Forecasting
This course applies the qualitative and quantitative investigations approaches to fashion and fashion accessories. Students will analyze descriptive and inferential statistics to understand consumer taste for current and future trends in fashion.
FMM 457
Strategic Fashion Management
Students utilize knowledge accumulated in various courses of the program to design a fashion merchandise strategy for a local fashion and apparel retailers or a strategy for fashion accessory retailers. This course considers both qualitative and quantitative research methodologies to investigate management issues or examine opportunities for fashion retailers. Offered online and offered on campus only in Spring semester.
QSO 330
Supply Chain Management
This course focuses on effective supply chain strategies for companies that operate globally with emphasis on how to plan and integrate supply chain components into a coordinated system. Students are exposed to concepts and models important in supply chain planning with emphasis on key tradeoffs and phenomena. The course introduces and utilizes key tactics such as risk pooling and inventory placement, integrated planning and collaboration, and information sharing.
Total Credits: 120
Minimum Hardware Requirements
| Component Type | PC (Windows OS) | Apple (Mac OS) |
| --- | --- | --- |
| Operating System | Currently supported operating system from Microsoft. | Currently supported operating system from Apple. |
| Memory (RAM) | 8GB or higher | 8GB or higher |
| Hard Drive | 100GB or higher | 100GB or higher |
| Antivirus Software | Required for campus students. Strongly recommended for online students. | Required for campus students. Strongly recommended for online students. |
| SNHU Purchase Programs | | |
| Internet/ Bandwidth | 5 Mbps Download, 1 Mbps Upload and less than 100 ms Latency | 5 Mbps Download, 1 Mbps Upload and less than 100 ms Latency |
Notes:
Laptop or desktop?  Whichever you choose depends on your personal preference and work style, though laptops tend to offer more flexibility.
Note:  Chromebooks (Chrome OS) and iPads (iOS) do not meet the minimum requirements for coursework at SNHU. These offer limited functionality and do not work with some course technologies. They are not acceptable as the only device you use for coursework. While these devices are convenient and may be used for some course functions, they cannot be your primary device. SNHU does, however, have an affordable laptop option that it recommends: Dell Latitude 3301 with Windows 10.
Office 365 Pro Plus is available free of charge to all SNHU students and faculty. The Office suite will remain free while you are a student at SNHU. Upon graduation you may convert to a paid subscription if you wish. Terms subject to change at Microsoft's discretion. Review system requirements for Microsoft 365 plans for business, education and government.
Antivirus software: Check with your ISP as they may offer antivirus software free of charge to subscribers.

Tuition & Fees
As a private, nonprofit university, we're committed to making college more accessible by making it more affordable. That's why we offer some of the lowest online tuition rates in the nation.
We also offer financial aid packages to those who qualify, plus a 30% tuition discount for U.S. service members, both full and part time, and the spouses of those on active duty.
| Online Undergraduate Programs | Per Course | Per Credit Hour | Annual Cost for 30 credits |
| --- | --- | --- | --- |
| Degree/Certificates | $960 | $320 | $9,600 |
| Degree/Certificates (U.S. service members, both full and part time, and the spouses of those on active duty)* | $675 | $225 | $6,750 |
Tuition Rates are subject to change and are reviewed annually. *Note: students receiving this rate are not eligible for additional discounts.
Additional Costs No Application Fee, $150 Graduation Fee, Course Materials ($ varies by course)
Frequently Asked Questions
Can I get a fashion merchandising degree online?
Yes, you can. By earning a degree from your choice of online fashion merchandising schools, you can balance an online fashion degree with a full-time job or family obligations.
At SNHU, our fashion merchandising degree online offers a strong foundation in business skills and practices, key career skills and fashion-specific knowledge. You'll explore color theory, textiles and other elements of design. And you'll also dig deep into the merchandising, marketing and retail management strategies that go into running a successful fashion or retail brand.
Our online fashion degree is designed with busy students in mind. Fashion merchandising online courses are available 24/7. You can complete your coursework when it's convenient for you – whether that's at 9 am or 9 pm.
As an online student, you'll benefit from our full range of student services. These services include writing help, tutoring and academic advising. Online student clubs and professional organizations can supplement your coursework. They can also help you expand your personal network.
As you prepare for graduation, our career services team can help you polish your resume and cover letter, prep for interviews and connect with our vast alumni network. And this support doesn't go away when you complete your degree: You can still access career services even after graduation.
Last, but certainly not least, your fashion merchandising degree includes an internship – giving you direct, hands-on experience employers want to see. These internships can be completed online or in-person, giving you the flexibility you need to succeed.
What can you do with a fashion merchandising degree?
With a fashion merchandising degree online from SNHU, you can prepare for a career that brings together a love of style with business savvy to help fashion brands and retailers grow.
There are many opportunities for fashion merchandising degree graduates across many fields. As the industry evolves to include more online businesses, the variety of jobs available is also shifting. E-commerce companies rose by 20.5% in 2020 as a result of COVID-19 – according to a 2021 report from the United Nations Conference on Trade and Development
1
– which can increase opportunities for fashion majors in the e-retail space.
With an online fashion degree, you could oversee a team of fashion buyers for a retail brand. You could analyze consumer data and manage the merchandise for a major retail operation. You could work for a fashion brand to build out their online shopping experience. Or you could lead marketing efforts for a specific apparel line.
Jobs for online fashion merchandising degree holders include:
Merchandising manager
Fashion marketing manager
Assistant retail buyer
Retail planner
Corporate retail merchandiser
Purchasing manager
Store manager
District manager
Boutique manager
Showroom manager
Is a degree in fashion merchandising worth it?
If you want a career that combines creativity with business know-how and offers plenty of opportunities for career growth, then yes. A fashion merchandising degree can help you prepare for a career in the evolving fashion market.
The fashion industry is one of constant change. Trends move with the seasons and evolve based on consumer behavior. The way consumers buy fashion apparel and accessories is also changing, with more and more shopping occurring online.
With a fashion merchandising degree online, you can prepare to help fashion and retail brands navigate these industry changes, boost brand awareness and increase revenue - and you can enter a number of growing fields.
Marketing manager jobs, for example, are projected to grow 10% through 2031.2 Jobs for sales managers are projected to grow 5% through 2031.2
Where can I get a fashion merchandising degree?
Fashion merchandising is a growing field, and you'll have plenty of options when it comes to choosing among online fashion merchandising schools. The key is finding the fashion merchandising online courses that can help you reach your goals.
At SNHU, our fashion merchandising degree focuses on building both a strong foundation of business skills and equipping you with valuable industry knowledge. The degree combines the creative side of fashion with the business of retail management and merchandising. You can get a unique combination of skills that are in high demand across the fashion industry.
By taking fashion merchandising online courses, you can also get your degree while working full time or balancing family obligations. SNHU's online courses are available 24/7 so you can learn when it fits your schedule.
What degree do you need for fashion merchandising?
It depends. Some fashion merchandising jobs require only an associate degree. Others will require a bachelor's-level fashion merchandising degree or 4-year degree in a related field, such as marketing.
An online fashion degree can give you a strong foundation of business knowledge. And gaining specific industry knowledge through a fashion merchandising degree can help you stand out when applying to jobs.
Fashion merchandising degree course topics may include:
Retail management
Merchandise planning
Sustainability
Consumer behavior
Fashion research and forecasting
Supply chain management
What is the salary for fashion merchandising?
It varies based on your specific career path. Earning a degree from a fashion merchandising school can prepare you for a wide variety of jobs across the industry. These jobs include entry-level and management-level positions.
Marketing managers earned a median salary of $133,380 in 2021. On the retail side of the business, sales managers earned $127,480 in 2021.2
Data show that earning a bachelor's degree can help boost earning potential. In fact, according to the U.S. Bureau of Labor Statistics, the median weekly earnings for bachelor's degree holders in 2021 was almost 40% higher than for workers with an associate degree and about 65% higher than for workers without any college experience.2
Related Articles
If you have worked for a bad leader, you likely already have the answer to why good leadership matters. Good leadership can make the difference between enjoying your job and tolerating your job. Here are 10 qualities of a good leader that can benefit teams and organizations.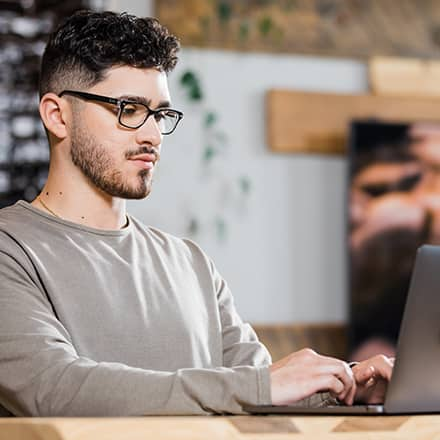 The fundamentals of digital marketing, or internet-based marketing efforts, refer to the guiding principles that can help lead your strategy and result in successful marketing campaigns. Digital marketing is all about sharing content with the aim of engaging and influencing potential customers.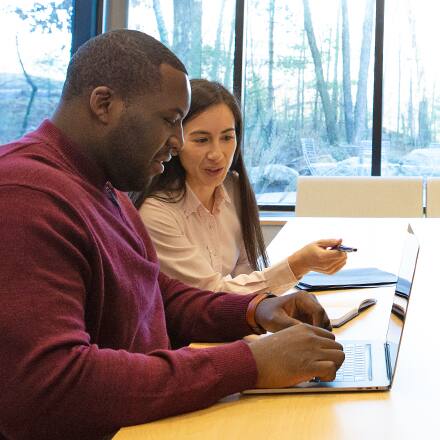 When it comes to pursuing an advanced business degree, you've got options. Two popular choices are the Master of Business Administration (MBA) and a Master of Science (MS). But which degree is right for you?
References
Sources & Citations (1, 2)
1United Nations Conference on Trade and Development, Global E-commerce jumps to $26.7 trillion, COVID-19 Boosts Online Sales 2021, on the internet, at https://unctad.org/news/global-e-commerce-jumps-267-trillion-covid-19-boosts-online-sales (viewed Dec. 16, 2021)
2Bureau of Labor Statistics, U.S. Department of Labor, Occupational Outlook Handbook, on the internet at:
https://www.bls.gov/ooh/management/advertising-promotions-and-marketing-managers.htm (viewed Oct. 31, 2022)
https://www.bls.gov/ooh/business-and-financial/purchasing-managers-buyers-and-purchasing-agents.htm (viewed Oct. 31, 2022)
https://www.bls.gov/emp/chart-unemployment-earnings-education.htm (viewed Oct. 31, 2022)
Cited projections may not reflect local and/or short-term economic or job conditions and do not guarantee actual job growth.