Teaching in Tech: The Powerful Expertise of Faculty Lead Curtis George
Curtis George is living proof that virtual games can make a real difference. In an eventful career spanning decades, he's worked with NASA to create software for predicting hazardous weather patterns, developed a roleplaying game (RPG) to acclimate international students to American campuses and even created an award-winning Spanish verb conjugation mobile app. He brings that wealth of knowledge to SNHU, where he serves as Faculty Lead in undergraduate Information Technology and subject matter expert in various game design and development courses. We spoke with Curtis about his life, career and how nothing beats the simple pleasures of old-school gaming.
So you work remotely. Where do you live now, and where were you prior to SNHU?
Currently, I live in West Virginia. Before I joined SNHU, I worked in software engineering for many years, developing and programming software for everything from military aircraft to radio networks. Following that, I worked for Global Science and Technology, Inc as a senior software engineer for the CLASS Project, where I collaborated with NASA and NOAA to build software that collected satellite data to more accurately predict hazardous weather. The satellite dishes are located in Fairmont, WV, where I live now, but I'm actually in the process of moving to my farm in North Carolina.
Tell us about your relationship with the gaming industry.
When I developed software for the government with my business, Leviathon Technologies, I was given a contract to develop an RPG for the State Department that would train international students to survive on US campuses. That was my first experience developing games. From there, I went on to create a mobile app called Verb Champion, which won About. com's Reader's Choice award for "Best Android App for People Learning Spanish" in 2013.
You joined SNHU as the Faculty Lead of IT, but you do so much more. Can you tell us about that?
As a faculty lead, I help develop courses for the new computer science program. I also assume roles as team lead, adjunct professor and subject matter expert (SME) for some of the new game courses. We're actually early launching one of those courses right now.
For students considering these programs, what can they expect from your courses?
Students can expect a topnotch learning experience. We work hard to create innovative courses consulted by the best subject matter experts in the field. Ultimately, the aim is to help build skills that can be applied not only to game design, but also to the interview and job search process, so students have the confidence to break into the industry.
What are some of the biggest challenges game design students face in today's industry? What does SNHU do to help them overcome these challenges?
I think the biggest challenge is understanding how complex designing a game can be. There are many different elements students need to grasp, including the graphics, code, mathematics and physics.
SNHU helps by offering courses designed to teach the students everything they need to know about game development, including inside industry stuff. We've also begun teaching students how to use the Unreal Engine, which is widely considered the standard industry tool for programming.
How do you keep up with industry trends?
Keeping up with the latest industry trends means constantly reading about where the technology is going. I'm also fortunate enough to be able to connect with game industry leaders who can clue me in on what's next. Following market analysis is another great way to learn the latest functionality in games. If you're in tune with that, it allows you to design products that audiences want.
What's the most surprising statistic you can give us about the gaming industry?
The most interesting statistic to me was how the Chinese mobile market nearly overtook the United States in mobile market sales. For young developers, I think the lesson is to keep localization in mind when you create your game.
What's your favorite game? Are there any particular games that make you nostalgic?
I'm embarrassed to say I'm still stuck in the '80s. I love retro games and can play them all day. My favorite is still "Galaga," although "Tron" is a close second. The charm of older games is that you don't have to think, you just play and have fun.
Where is the industry heading? What do you think will be the "next big thing"?
The next big thing - which is already here - is virtual reality. We're seeing more and more how virtual reality can be used for training as well as for games. It's already becoming such an effective tool in the medical and military fields, and as the technology advances, so will its reach. Another technology I see coming is augmented reality. It's very new, but I don't think it's absurd to think that this technology is on its way to being used in our everyday lives. It's a big leap from "Galaga," but I really believe that's where we're headed.
This article was originally published in Stem Journal Issue 4, The Art of Technology.
Explore more content like this article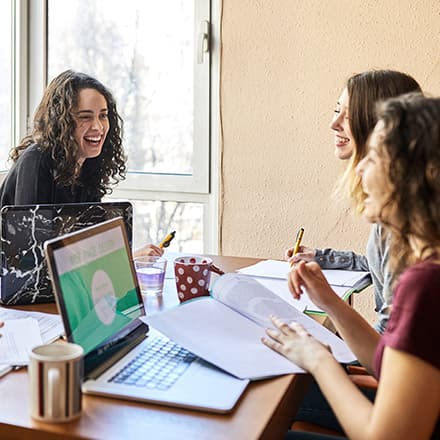 June 16, 2021
In balancing work, personal lives and academics, college stress is a reality for many students. Recognizing signs of burnout, knowing how to handle your responsibilities and making sure you're taking care of your mental health can make college stress more manageable.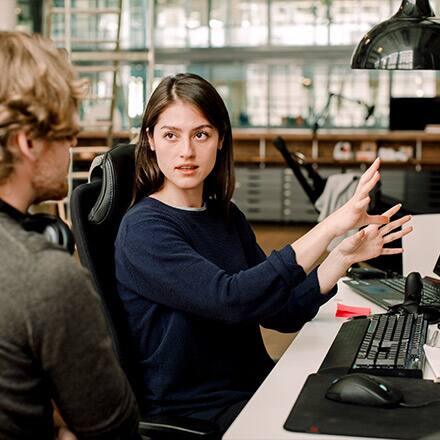 June 15, 2021
If you're interested in a career in computer and data science, learning Python will be key to your success. Discover why this general-purpose programming language is quickly becoming an in-demand skill for programmers, developers, data scientists and more.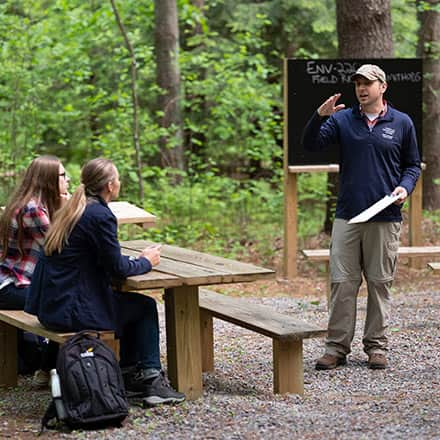 June 09, 2021
SNHU Arboretum, accredited by the ArbNet Arboretum Program and Morton Arboretum, is more than a learning space for campus courses. Students in the online environmental science program also tap into the 25-acre forested wetland, using the data generated there in their courses.