Strengthen Your Versatility with a New Media Degree
David Gerrold, a popular science fiction author, once said, "What's interesting about the shift from an industrial age to a technological age is that we keep inventing new media: movies, records, radio, television, the Internet, and now ebooks - and one of the things that's most interesting about the invention of a new medium is watching it reinvent itself as it penetrates the culture." The one thing "new media" in our culture represents is ever-changing technology.
New media is a broad term used to describe essentially all digitally-based media we see and experience in this day and age. While new media in the early 1900s may have consisted of radio and film, today new media includes web-based/cloud email and computing, the wide expanse of internet, social media channels (e.g., Facebook, Twitter, LinkedIn), smartphone applications, and much more. By earning an SNHU Bachelor of Arts in Communication with a concentration in New Media degree, or an SNHU Master of Arts in Communication with a concentration in New Media and Marketing, you'll gain an advantage within careers in this ever-broadening field.
According to the U.S. Bureau of Labor Statistics, growth in employment of media and communications occupations will result in about 27,400 new jobs between 2014 and 2024. As co-founder of Microsoft Bill Gates once explained, technology and business go hand-in-hand: "Information technology and business are becoming inextricably interwoven. I don't think anybody can talk meaningfully about one without the talking about the other." The job market seems to be opening up for precisely this type of employment.
The internet has changed the ways in which we engage with others, but the basic need to communicate with others is historically part of what drives us as human beings, and that won't change. Digital / internet-based communication is what helps us to reach business and personal communication goals, as they offer unique ways to create, innovate and communicate. Digitally-based interactions are fast, far-reaching, and a comparably low-cost endeavor as it matches up to traditional media marketing (newspapers, television radio, etc.) for businesses looking to grow. It sure beats how things used to get done, as we'll read on below.
We Have Come So Far
Neanderthals may have grunted or gestured to get their messages across to a neighboring clan. Ancient Egyptians wrote in hieroglyphics to share their story, and in the mid 1800s, you may have received your news via horseback by the Pony Express. While the ways in which we relay our ideas have changed, the need for communicating through whatever is available to us has not. If you wanted to advertise your business in 1930, a radio announcement would be a wonderful way to reach the thousands of young and old gathered by their Philcos listening to their evening program. In the 1950s, a billboard might be a great idea if you wanted to target a certain geographical area about new real estate development community. Key product placement on the amazing "small screens," otherwise known as television sets, would place you securely in the homes of those who could afford to own them in the 1960s. In the 1970s and 1980s, perhaps a high-end glossy print ad in a well-read publication would have been the most effective way to the consumers' hearts.
But, for each of these types of communications methods, there was a limit to who would hear, see, or read your intended message. With new media, you can have music, videos, streaming live content, pictures, dedicated websites, and more to help put your company on the map, for a fraction of the cost of traditional media marketing rates. While newspaper, radio, magazine, televisions are still extremely relevant in building an integrated approach to brand establishment and consumer engagement, new media reigns supreme these days.
Large companies such as Nike (#justdoit campaign) and Dove Soap (#speakbeautiful campaign) rely heavily on new media to appropriately share their message, but according to independent research firm YouGov, nearly two-thirds of small business owners also engage in social media activity because they believe it impacts the consumer on buying choices. The statistics and implications of proper web and social media presence are staggering, which is why companies are looking to hire more and more new media-knowledgeable staffers. Just how much leverage does new media have winning over a potential customer? How can the reach be measured? A new survey conducted by the Pew Research Center finds that Facebook remains by far the most popular social media site. While its growth has slowed, the level of user engagement with the platform has increased, and business engagement is at the forefront of that trend with company ads and dedicated brand pages. Other platforms like Twitter, Instagram, Pinterest and LinkedIn saw significant increases over the past year in the proportion of online adults who now use their sites. The Pew Research study pointed to the following impact and far-reaching demographics that exist for business:
80% of Snapchat users would be somewhat or very influenced to think more positively about a business that had positive comments or recommendations on social media.
The same influence followed for Instagram (76%), Pinterest (70%), Twitter (36%), LinkedIn (65%), and Facebook users (63%).
Fully 71% of online American adults use Facebook, a proportion unchanged from August 2013. Usage among seniors continues to increase. Some 56% of internet users ages 65 and older now use Facebook, up from 45% who did so in late 2013 and 35% who did so in late 2012. Women are also particularly likely to use Facebook compared with men, a trend that continues from prior years.
Some 23% of online adults currently use Twitter, a statistically significant increase compared with the 18% who did so in August 2013.
Some 28% of online adults use Pinterest, up from the 21% who did so in August 2013. Women continue to dominate the site, as they did in 2013: fully 42% of online women are Pinterest users, compared with just 13% of men (although men did see a significant increase in usage from 8% in 2013). While Pinterest remains popular among younger users, there was an 11-point increase between 2013 and 2014 in the proportion of those 50 and older who use the site.
Some 28% of online adults are LinkedIn users, up from 22% in August 2013. The site continues to be particularly popular among college graduates, those in higher-income households and the employed (although the increase in usage by those who are not employed to 21% from 12% in 2013 is notable). College graduates continue to dominate use of the site. Fully 50% use LinkedIn, a 12-point increase since last year.
If an Instagram or Facebook user liked the message of a company, was taken with the ad design, and maybe noticed that their friends commented on the same exact ad, they are more likely to share the content (tremendous public relations for the company) and gain the company sales and followers. The key to new media is engagement. To interact, you need people. Social media and the internet has the people, just waiting for the message to emerge on their page.
Whereas newspapers and similar avenues had limited engagement,determined by the number of subscribers, new media has no real cap. But just how many people are actually using all the new media and social platforms? Well, Facebook is the biggest social network - with more than 1.55 billion active users, which is why Facebook is a great medium for connecting people from all over the world with a business. Twitter, while it's only happening one 140 character status update at a time, can help users easily interact with other by mentioning their usernames in your posts, and is a great way to quickly connect with people. Twitter boasts 320 million active users worldwide and is one of the top 10 websites in the United States. Photo sharing social site, Instagram, which Facebook owns, has more than 400 million active users, who love to share product and service photos from their favorite companies and organizations.
Google defines new media as a "means of mass communication using digital technologies such as the Internet." It implies that the user obtains the material via desktop and laptop computers, smartphones and tablets. Every company in the developed world is involved with new media." The site continues this explanation to state that the methods of communicating in the digital world allow smaller groups of people to congregate online and swap goods and information. "It also allows more people to have a voice in their community and in the world in general." Essentially, communication through new media is at the heart of how we live and do business. Which means a future full of potential for those who study a related curriculum, and students who receive a new media degree, have the opportunity to apply to many fields.
Even your 'mom and pop' local garden store down on the corner, will most likely require someone who can help with their new media endeavors. Perhaps they desire someone to manage an e-commerce website, create and circulate the company e-newsletter with links to blog posts about native plants, maintain an Instagram account that shows off photos of the latest pesticide-alternative products, and maybe blog entries written about the shopkeeper's landscaping expertise. Essentially, this store would be looking for someone who is knowledgeable about web content, SEO (search engine optimization), email and internet marketing, blog writing and social media, at the very least. Digital media - simply - touches everyone, on every corner of the globe.
While the tide has turned toward using more technologically-advanced strategies to communicate to consumers, the ideas that drive the media of today encompass the same essential mission as its older, more traditional counterparts, which is: engagement, information, education, and commerce. The tremendous aspect of new media is that the uses are seemingly endless. An individual can search the Internet for facts and research on any topic (and find a business they will eventually hire for a service), utilize any of thousands of apps for mobile phones to purchase items (that was made easier since they were able to do it right from their smartphone), publish engaging content through social media sites such as Facebook, Instagram and Twitter to promote a product or service (to grow their audience to a global level), utilize platforms such as LinkedIn to expand circles or find a qualified job candidate for an opening at your company (and expand your organizational footprint overseas).
In addition to the marketing mainstay that is new media, business communications are more efficient, as partners can stay in touch via real-time conversations via Skype, or educate team members with a presentation during a virtual meeting. Today, and essentially since the Internet took a firm hold of the planet in the late 1990s, new media gives us more options than ever, to share creativity, raise awareness of a company brand or campaign, close a business deal, and even fund-raise for a cause one believes in.
Your Future with New Media
At SNHU you can garner a deep understanding of how new media is accessed, applied and integrated into daily business life - whether you oversee the marketing strategy for an employer or share content on social media venues to grow your own entrepreneurial venture. Learning about technology and its various tools is not only enriching for you, as you pursue a new media degree, but is becoming increasingly crucial for success in the fast-paced and globally-reaching business world of today. Experts in the field say it is essentially "required reading" for productive, effective communication, professionally-speaking.
By adding a new media concentration to an SNHU Bachelor of Arts in Communication degree, you can learn how to incorporate new media with traditional media to create balanced marketing plans. Courses in public relations and journalism provide a wide-ranging communications background. With an SNHU Master of Arts in Communication - New Media and Marketing degree, you are afforded the chance to dive deeper into some of the new media curriculum and further hone the skills that will offer the best chance of employment in this growing field.
The U.S. Bureau of Labor Statistics estimates a 12% increase in employment for advertising, promotions and marketing managers, and public relations specialists through 2024. You'll also be qualified for other positions in marketing and communications, like copywriter, account executive and social media specialist. New media is an expanding concept, one with many facets and areas for employment.
At SNHU - your path can take you just about anywhere you would like to go. While some positions are usually found in companies that boast 100 or more employees, every size business uses new media to keep ahead of the pack. As diverse as the population is, with as many employment options as there are, combined with the sheer expanse of the Internet, you will find a way to utilize what you've learned. In fact, not many industries forgo digital involvement these days no matter the size of the payroll. Whether you are taking over the family shop that is boutique-sized or you are at the helm of Fortune 500 company's marketing plan - SNHU provides the skills necessary to enter or advance in the world of new media.
George Devaney is a marketing and communications professional in higher education.
Explore more content like this article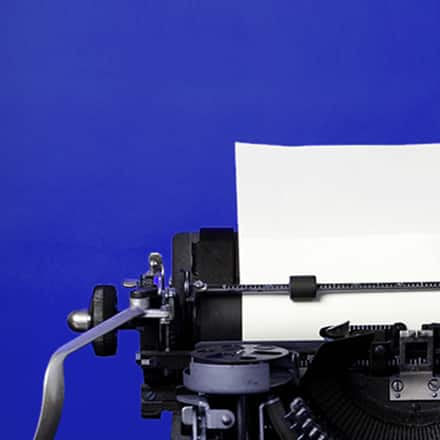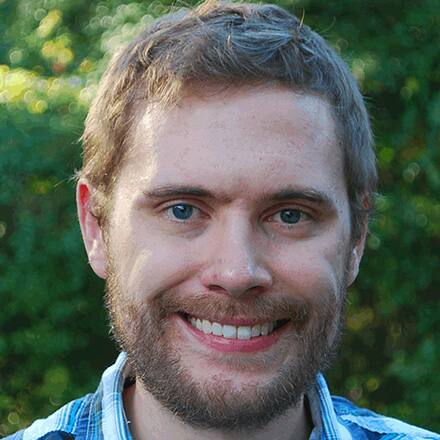 Creative Writing Faculty Jacob Powers: A Faculty Q&A
November 22, 2019
Jacob Powers' passion for writing was ignited when Kurt Vonnegut taught him that breaking the rules of writing can be the key to a great story. Recently we asked him to share his thoughts about teaching, the importance of education and more as part of SNHU's Faculty Spotlight series.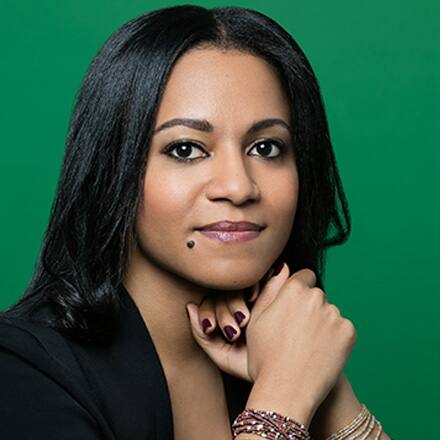 From MFA Thesis to Award-Winning Memoir: A Q&A with Alumna Nadia Owusu
November 12, 2019
Nadia Owusu '17MFA is on a roll this year. Not only did she publish her first chapbook, "So Devilish a Fire," but Simon & Schuster bought her memoir, "Aftershocks." To top it all off, she received a Whiting Award for the memoir, which is set to publish in 2020.