Women in Tech Why Your iPhone 15 Could Depend on Them
Bill Gates. You know him, right?
What about Megan Smith? If you don't know, you should look her up. She is the chief technology officer of the United States and has been since 2014.
We tend to be aware of big hitters in the tech space who are male, but less frequently are we aware of the women, and in many cases the women are absent.
However, the terms "women" and "technology" are being paired more frequently these days.* You may have read an article or heard a news story recently about "women in tech." Events worldwide are taking place to encourage women to study and work in a technology-related field. Numerous programs in K-12 are trying to engage young girls in technology. Some of this is because it is the right thing to do: across the world there are visions of equality and fairness, and I love being a participant.
Yet there is a larger need to explore the facts that demonstrate solid, concrete reasoning for bringing more women into the field of tech. So let's review a few of the reasons and reference the data. (My hope is that you will continue investigating on your own.)
First, we simply need more qualified bodies to fill open jobs in the tech space. Second, research shows that diversity leads to innovation and financial success.
The Sheer Numbers
Engaging more women in tech can be viewed as a need based on the sheer number of job openings. The National Center for Women and Information Technology (NCWIT) shares its fact sheet, which uses U.S. Bureau for Labor and Statistics' (BLS)** numbers:
In 2014, 57% of bachelor's degree recipients were female.
In 2014, only 17% of computer and information science bachelor's degrees recipients were female.
The BLS predicts an estimated 1.1 million computing-related job openings in the U.S. by 2024.
Two-thirds of the jobs in 2024 may not have qualified applicants due to a lack of college graduates with technical degrees. We have the opportunity to help bridge this gap by increasing the number of women who not only study computing in some fashion but also go on to work in the field.
NCWIT is only one of several organizations investing time and money to research this issue, and it is an issue. It is a numbers problem and organizations are taking notice (and so should you). Your iPhone 15 may depend on it. Continued innovations not only depend on the number of people (and, I think, women) who can fill the jobs, but on the diversity within teams. That leads me into one of the other reasons why we need more women in tech.
Diversity Increases Innovation and Financial Success
There are a variety of research studies on the impact of diversity on teams and how it relates to innovation. Ultimately, the conclusions report a correlation between diversity and innovation as well as financial success. Beryl Nelson has a well-researched report in a 2014 Communications of the Association for Computing Machinery journal. She highlights that these diverse teams require a trusting and supportive environment to be successful, and success is, in fact, increased with diverse teams. We've experienced quite a bit of innovation over the last several decades and it is exciting to imagine where we are heading. But the likelihood and success of those innovations depend on the diversity of our teams and companies.
Though women make up more than 50% of the U.S. workforce, NCWIT reports, they hold only 25% of all computing jobs. This report further states that Asian women account for 5%, Black/African-American women for 3% and Latina/Hispanic women for only 1%. These low numbers highlight the need for diversity, especially when it comes to female representation, across race and ethnicity, on technical teams.
Think about your needs as a consumer, customer and healthcare patient. Then consider close family members and friends and reflect on how their needs may differ from yours. What considerations may be overlooked if the distribution of our population is not represented on the teams designing your technical products and solutions? It is easy to understand why diversity is key when it comes to the design and innovation of technology. And today, there are just not enough women at the table (or computer) for that diversity to exist.
What SNHU Is Doing to Support More Women in Tech
SNHU is committed to supporting our female tech students. We will continue to investigate and implement measures to increase the number of female tech students as well as support their successful journey to graduation and employment.
SNHU is an Academic Alliance Member of NCWIT, one of more than 450 other colleges and universities working together to implement institutional change in higher education and serve as national change agents. We've started a student group so our female tech students can engage, stay connected and discuss challenges and successes they've experienced, in a safe and supportive environment. We offer high-quality and affordable programs to continue to increase the accessibility of our technical programs.
Last year, we sent 15 undergraduate and graduate students to the Grace Hopper Celebration in Houston, Texas. The Grace Hopper Celebration, founded by the Anita Borg Institute, is the world's largest gathering of women technologists. Last year's conference had about 12,000 attendees and over 1,300 companies represented. (If you don't know about the Anita Borg Institute, look it up. It is amazing! I am a tad biased, as I am a member and community leader for its dotLocal program. But the work it is doing across the world is outstanding. If you take some convincing, just look up its partnering companies: Google and Facebook are no small endorsement.)
This year, 22 SNHU students attended the Grace Hopper Celebration, with 21 attending as SNHU scholars and one attending as a Grace Hopper Scholar. We are thrilled for them and the industry exposure they will receive as well as all of the opportunities they will have to be inspired and to network with other women in tech.
Based on the increasing number of job openings, the continuing desire to innovate and the financial success of companies, there is a need to increase the number of women represented in the tech field. Tell your grandpa, your neighbor, your friends, your mom, your daughters and grandsons - think of that iPhone if you have to. Spread this very important information. If you are interested in technology, know that there is a place for you. The goal is an inclusive and diverse tech landscape that will positively impact the future and innovations of technology.
Angie Foss is an associate dean of STEM with SNHU Online. This article was previously published on SNHU's Academically Speaking Blog.
*It also should be noted that the binary definition of gender can be limiting as we explore differences and categories.
**Job market data from the U.S. Bureau of Labor Statistics Occupational Handbook is intended to provide insight on occupational opportunities and is not to be construed as a guarantee of salary or job title. SNHU cannot guarantee employment.
Explore more content like this article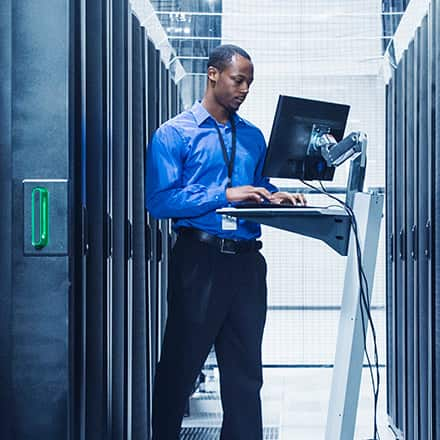 July 20, 2021
The field of cyber security is about leveraging top-notch problem-solving skills with technical aptitude to keep people and data safe. Despite being relatively new, the field of cyber security is here to stay.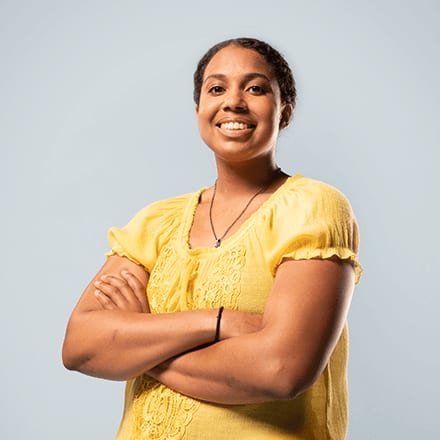 July 19, 2021
Even before she enlisted in the military, Bethanie Thomas knew she wanted to earn her degree. She even knew which field she wanted to study. The only thing missing was the right school.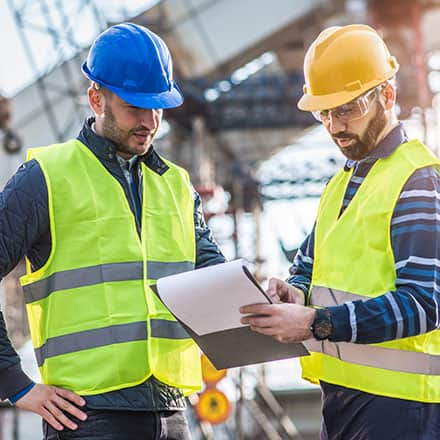 June 22, 2021
There are dozens and dozens of types of engineering. Because when it comes down to the basics, engineering is about using specialized bases of knowledge to solve a problem.