Women in STEM Careers: Data Analytics Student Lands Her Dream Job
Earning your degree online doesn't have to mean you know your classmates only by their online profile and instructors only via their comments on the assignments you submit each week. You can also take advantage of in-person experiences that can enhance your education and let you meet classmates and instructors face-to-face.
That was the case for Amelia Manni, a student in Southern New Hampshire University's (SNHU) online Master in Data Analytics program. She also landed a dream job and will be moving from a Boston suburb to California in April to begin work as an IT analyst for tech giant Cisco Systems after a fortuitous meeting at the Grace Hopper Celebration of Women in Computing.
Manni was one of nearly two dozen SNHU students to attend the conference in October. Her academic advisor mentioned the conference and before she knew it, Manni was on a plane. "It just looked like a really good experience. I just thought 'what a great way to learn so much in just three days,'" she said.
The conference, held in Houston, Texas, is immense. Around 15,000 people attended what is billed as the world's largest gathering of women in technology. She found herself spending most of her time on the convention floor, where more than 300 companies had representatives. "I spent most of my time talking to all these companies," she said.
Manni had also uploaded her resume into a conference database that the dozens of tech companies that attended could review. She began getting emails to schedule on-site interviews with some of those companies. One of the women who interviewed her, from General Electric, proved instrumental. She introduced Manni to several people in the industry and also gave her some advice: Be more assertive. So that's what she tried at another convention floor booth.
The Cisco Systems representatives reviewed Manni's resume and decided they wanted to interview her that day. After the interview, Manni returned to her room, job offer in hand. "I went to this conference with no intention of leaving my job because I like my company," she said. "(It's) sort of a dream come true that I didn't know existed until it was presented to me. It was like a dream I didn't know I had until the opportunity was offered to me."
Manni said she was inspired to overcome hurdles that women in STEM - science, technology, engineering and math - sometimes face by a woman who loomed large in her own life, her mother. "She showed me that there may be roadblocks as a woman in tech but we deserve to be there and there is nothing that can stop me," Manni said.
She's trying to pass that lesson on along to girls in her life. She often babysits for a 7-year-old girl who enjoys math but isn't often encouraged to pursue it. Manni said she's told her about her own job and how it can lead to an exciting career. "I hope that encouraging her to stick with what she loves and to keep up with these subjects ... she will share that with her classmates so that one day the stigma of females in STEM will no longer be around," Manni said.
Now is a good time for women to explore careers in STEM fields, she said, because there is such a large need for qualified candidates in many industries. "I think technology jobs are so in demand right now that women should take advantage of the time to shine and show everyone that we belong in this field just as much as anyone else," Manni said.
Manni said stepping beyond the online classroom had more than one benefit. She said it's also made her feel more connected to the university and opened other opportunities to participate in events in the real world. When students who attended Grace Hopper went to dinner in Houston, she heard about an Hour of Code event SNHU was doing with the Boston Celtics.
Manni joined Celtics forward Jonas Jerebko and former Celtics forward Leon Powe, SNHU officials and Manchester, N.H., mayor Ted Gatsas at Middle School at Parkside in November. There, the seventh technology lab created through a partnership between SNHU and the Celtics was unveiled. About 30 Parkside also spent an hour doing a computer coding exercise, which allowed them to control the virtual actions of "BB-8," the droid introduced in "Star Wars: The Force Awakens" on donated Chromebooks.
"It's definitely not what I expected but in a good way. It just gives me a much deeper relationship with the school, having met just a few people," Manni said. "It's just really about reaching out and staying in contact and not just participating in the classroom setting. It just makes you a little more confident in what you're doing. It also just makes your feel really good about school I feel really confident in what I'm doing."
Joe Cote is a staff writer at Southern New Hampshire University. Follow him on Twitter @JoeCo2323.
Explore more content like this article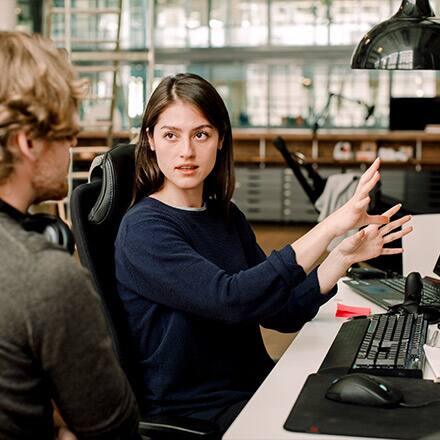 June 15, 2021
If you're interested in a career in computer and data science, learning Python will be key to your success. Discover why this general-purpose programming language is quickly becoming an in-demand skill for programmers, developers, data scientists and more.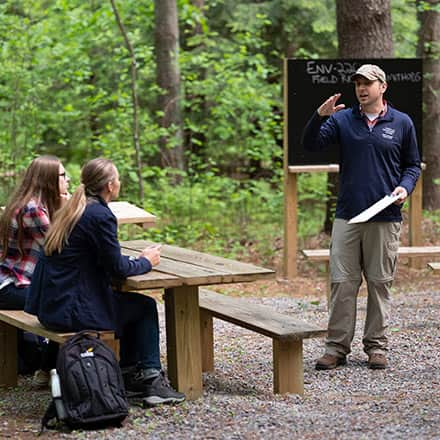 June 09, 2021
SNHU Arboretum, accredited by the ArbNet Arboretum Program and Morton Arboretum, is more than a learning space for campus courses. Students in the online environmental science program also tap into the 25-acre forested wetland, using the data generated there in their courses.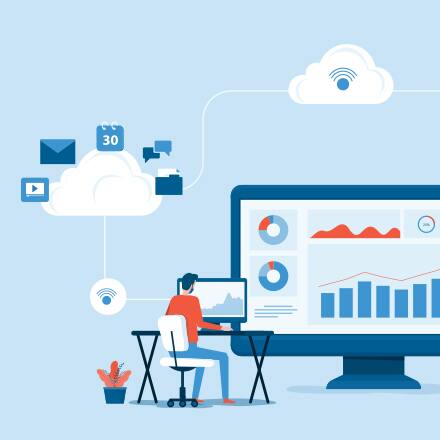 June 08, 2021
When you stream your favorite music or shop online with your favorite retailer, you're taking advantage of cloud computing. But what is cloud computing, really? Explore this fast-growing computer science field and how to get started with a cloud computing career.