Alumnus Masters Marketing and Reaches Dream of Becoming a Professor
Meet Tim Egan, video producer, media consultant, husband, father and longtime wannabe college professor. It wasn't until he earned his master's in marketing at Southern New Hampshire University that his aspiration of becoming a professor became a reality.
Egan's first taste of teaching came early in his career when he got to substitute teach while trying to break into the video production business. Intrigued by the experience, he enrolled in grad school, but stopped after one term when his father was diagnosed with terminal cancer.
He plugged away in the media world, eventually landing a leadership position at a Boston-based media firm where he worked for 10 years. During that time, Egan managed interns and discovered he liked working with students. "I was always the guy asked to go speak to college classes about the industry," he said. He often thought about what it might be like to teach those classes versus dropping in as a guest speaker.
In 2006, Egan had the opportunity to teach as an adjunct instructor at Curry College in Milton, Mass. He enjoyed it and continued to teach there for four years. Occasionally, he would think about going for his master's but dismissed the idea, because he "never had time." Yet the desire persisted, along with the tug of teaching and the yearning to give back to the industry that had given him so much.
An Unexpected Catalyst
Fast forward to 2010. Egan's family had moved to northern New Hampshire, and within just a few years he stumbled on another opportunity to teach as an adjunct, this time at Lyndon State College in Lyndonville, VT. At Lyndon, Egan found not only the true joy of teaching but also the chance for a full-time position. The hitch: He needed a master's.
SNHU was the answer. In January 2014, right around the same time he started teaching at Lyndon, Egan began diving into coursework for his master's in marketing. He found the 10-week courses "intensive yet manageable, because they were just 10 weeks, and I was able to go to school at my kitchen table."
In addition to being affordable and manageable, the program had another side benefit. "I thought it would help me improve my writing, and it did," he said.
The first fruits of his labor came in June 2015, when Egan marched across the stage at SNHU Arena in Manchester, N.H., to receive his diploma. In just 18 months, he had achieved what he never thought possible. Even sweeter, he had earned his MS In Marketing with high honors.
Professional Fringe Benefits
All his hard work paid off professionally, too. "The mere effort to earn my master's gave the department chair confidence in me, and I was offered a part-time faculty position," Egan said.
Soon after, two department chairs asked him to help develop the college's cinema program. Then they asked him to support the school's communications office and consult with iWOW, Lyndon's fledgling small business incubator.
"The degree made my media services firm more marketable, too," Egan said. "Clients respected me more, and the business grew!"
The degree also boosted Egan's standing in the film and video industry, and requests to serve on boards in arts and commerce soon followed.
Teaching Takes Off
A little over a year after earning his degree, Egan was teaching in three departments at Lyndon State - Visual Arts, English, Philosophy & Film and Business - and a colleague recommended him to fill an additional need in the business department at Johnson State College, a sister institution.
By 2017, he was media advisor to the newly formed Northern Vermont University consortium, charged with developing a Cinema and Sport Management curriculum to engage both industries and unify both the Lyndon and Johnson campuses. NVU's Center for Professional Studies asked him to design and teach a social media marketing course for small business owners.
The "intensive" effort of earning his master's in marketing had paid off tenfold. Egan finally has the teaching job he always wanted, plus the chance to give back. "It was well worth the wait," he said, "and every ounce of midnight oil I burned."
Betty Egan '17 is a writer and marketing/communication professional. Connect with her on LinkedIn.
Explore more content like this article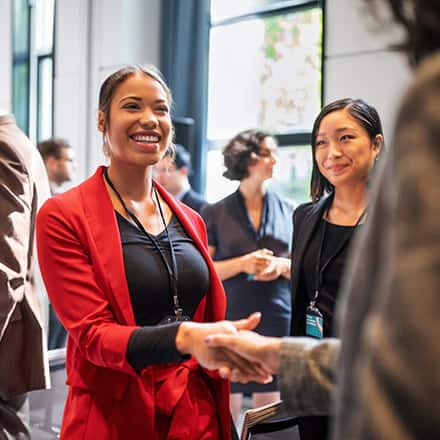 June 04, 2021
The day you receive your diploma from your university is a proud one, marking the culmination of your degree. But, your relationship with the university doesn't have to end there. Alumni are an integral part of a university community and are true advocates for student success.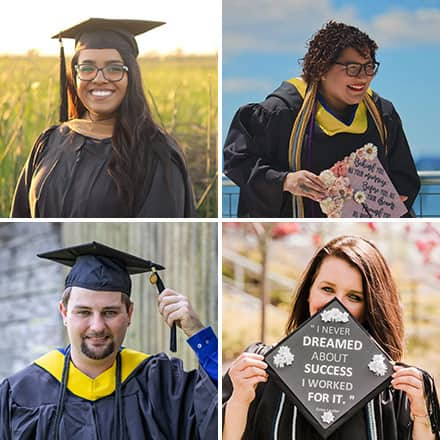 May 10, 2021
Determination has always been a key characteristic of SNHU graduates but never more so than within the 43,000 students who persisted throughout the pandemic in completing their degree programs.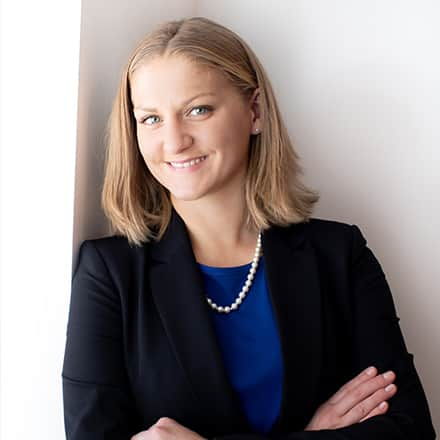 April 30, 2021
MBA student Alexis Gerst '17 published her first book, "Leading Remote Teams: Embrace the Future of Remote Work Culture," and shared some details about the process and her military business background in a Q&A with SNHU.