Alumna and Marketing Faculty Spotlight: Linda D'Alessandro '13
Marketing instructor Linda D'Alessandro '13 brings over 15 years of real-world experience into her classroom, along with a multicultural background she said helps her to connect with her students.
D'Alessandro was born in Rome to an Italian father and a Portuguese mother. "I grew up speaking two languages - Italian and Portuguese," she said. Later, she learned to speak German and English as well. When she was five years old, her father was transferred to his employer's offices in Germany. D'Alessandro lived there for 10 years before they returned to Italy where she earned her high school diploma at the German School in Rome. After high school, she attended the University of Rome La Sapienza, where she earned degrees in statistics and economics.
"I always thought that I was lucky and privileged to experience different languages, countries and cultures at such a young age," D'Alessandro said. "It was exciting and challenging growing up in the '80s, when globalization the way we conceive it now was in its infancy, when transportation and telecommunication were not as advanced and convenient as today. There was no internet, e-mail or mobile phone." Now, she said, it's much easier to communicate, even with people you haven't heard from in years.
Personal And Professional Enthusiasm For Social Media and Marketing
When D'Alessandro started in the field, companies were beginning to look at how social media could be implemented for marketing use. At this point in her career, she's made the move from consulting to sales and marketing. "I got intrigued by the potential of social media and the huge amount of data collected through social media interactions, which could help improve business customer satisfaction and business processes," she said.
Although she'd already earned bachelor and master's degrees in economics and statistics, D'Alessandro said she wanted to pursue her MBA in Social Media Marketing. She took leave from her IT job in Italy when her husband's job brought their family to Maine, where she heard an advertisement on the radio for SNHU's MBA programs. She started her classes a few months later, and in March of 2013, D'Alessandro earned her MBA.
In The Classroom
Recently, D'Alessandro returned to her alma mater in a new role as a marketing instructor. "I have always wanted to teach since I was a kid," D'Alessandro said. Her personal and professional experiences, not only in her childhood but into her present life living in Maine, have exposed her to a wide variety of cultures and people. "Growing up in different countries with different cultures shaped me to become more flexible, open-minded and patient with my friends, colleagues and students," she said. "This multicultural experience helps me to connect with students of any background."
D'Alessandro is slated to teach multiple marketing and social media marketing courses at SNHU. She previously taught Social Media Marketing for two terms and will start teaching Marketing Analytics this fall. "Starting a new course for the first time is very challenging, but it's exciting to see how the students work together and interact with each other, week after week. I like to witness not only the intellectual growth of my students, but also how they learn to communicate and cooperate better during team projects," she said.
D'Alessandro said she uses professional knowledge to engage her students. "For my lessons, I draw both from my current and past experience, especially in the Social Media Marketing Campaigns class, which is a very hands-on course where students run a four-week social media marketing campaign from start to finish. It's a real project," she said. "In this course, the students learn how to use tools like content management, optimization, scheduling, and performance measurement tools that I use daily as well."
"Technology and content play an important piece in the class project, and as in real life on the job, it's important to acquire the technological skills, stay up to date and produce relevant and timely content," she said. "I believe, though, that in fast-paced working environment and projects, strong organizational and project management skills are very important, too."
Having been a working student herself, D'Alessandro said she takes the circumstances of each student into consideration in an effort to help them succeed. "Studying as an adult is very challenging," she said. "Some students are taking two online classes per term on top of their job and family obligations. Sometimes life gets in the way with health problems, overseas business trips and other challenges."
She said she recognizes the effort of her students and wants to ensure they have a fulfilling educational experience. "I support and encourage my students to do their best while they face challenging and busy times," D'Alessandro said. "As an instructor, one of the biggest satisfactions is to see them work with dedication and succeed, despite the difficulties they have to deal with."
Ashley Wallis is an Army veteran and writer with a bachelor's in English language and literature from SNHU. She is currently living in the Denver area. Find her on Twitter @AshDWallis.
Explore more content like this article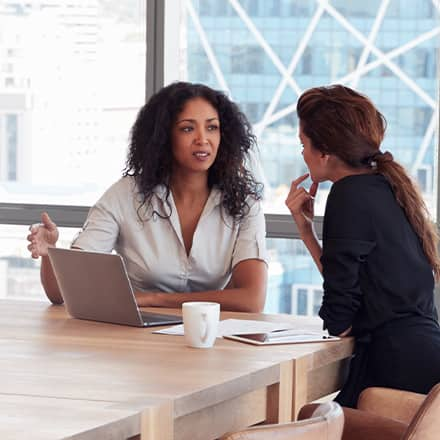 July 16, 2021
Human resources is an integral part of any organization, playing a key role in the strength and vitality of its workforce. While HR roles can vary, the overall goal of the field is the same: to support employee recruitment, retention, engagement and overall productivity.
July 12, 2021
When Jolene Stetz finished her first class at SNHU with an A, she knew she was finally in the right place, at the right time and surrounded by the right staff, faculty and peers. She felt supported, for possibly the first time, in her pursuit of higher education.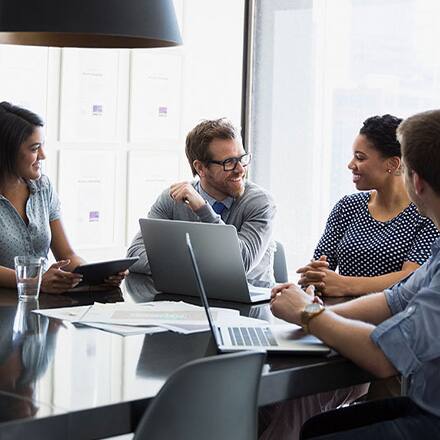 June 23, 2021
Today's MBA programs provide plenty of options to focus on particular aspects of business in either a specialization or concentration - giving you a competitive edge in today's job market.