SNHU Alum, Marine Corps Cyber Expert Speaks at D.C. Spy Museum
Gregg Kendrick '08MBA wanted the students and alumni gathered at the International Spy Museum to hear a couple of messages loud and clear: Don't limit yourself or ever stop learning. And if you want to be a cyber-agent like him, you have every opportunity.
Kendrick is the executive director of the U.S. Marine Corps Forces Cyberspace Command, a crucial part of the United States government's efforts to protect critical military infrastructure from intrusion and cyber attacks by overseas adversaries. He spoke to about 50 Southern New Hampshire University (SNHU) students and alumni at the Washington, D.C. museum earlier this month and encouraged them not to be intimidated by the cyber security industry, even if they weren't technology experts.
"Figure out what you like and where you want to go," Kendrick said. "If you're interested, don't self-limit. Don't stop yourself. It can be overwhelming. It can be scary. It's human-created technology that can be overcome because you're a human."
Kendrick didn't start out in cyber security. He earned a degree in history and international studies as an undergraduate. That degree allowed him to become a commissioned officer in the Marine Corps and introduced him to a group of people from a wide variety of backgrounds. The experience gave him new ways to look at the world.
"Education and background and experiences grow us in one way and if we continue to kind of turn the lens - and education is the best way to turn that lens - it offers you different experiences," he said. "It offers you the chance to meet different people, and then you learn from their experiences. That's multiple lenses you can learn to live through and multiple people you can share experiences with."
When Kendrick retired from the military in 2009, he began a second career as a civilian contractor. He worked as an associate at Booz Allen Hamilton, a technology and strategy consulting firm. By then he had earned his Master of Business Administration from SNHU. Within a year he was promoted to lead associate, managing a team of employees because in addition to having the skills to support specific clients, he understood the business needs of the overall organization.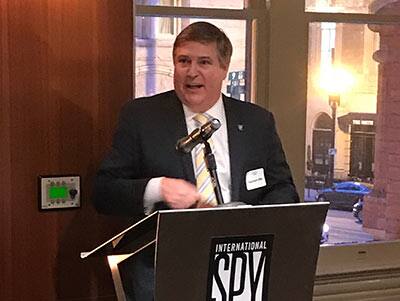 Kendrick said earning his MBA broadened his view of the business world, in general, having spent the entirety of his career prior to that in the military. It also gave him an advantage in the consulting industry.
"It gave me a leg up ... to a world that I otherwise wouldn't have had," he said. "It opened my eyes as I got my master's ... about how the world really works and the possibilities of what you can do with money and understanding money and how that works. It just increased my horizons."
Kendrick rejoined the government, this time as a civilian, in 2012 and later worked as the deputy director of the National Cyber Investigative Joint Task Force before moving to his current post in 2015.
He dedicated a portion of his comments to how someone interested in the cyber security industry can begin a career. Specific skills are most important, rather than a specific education. "I hire for attitude, and I train for skill set," he said.
Rather than looking at a potential employee's resume to learn where they went to school or what degree they earned, Kendrick looks at what skills and competencies they've demonstrated. That's because agencies like U.S. Marine Corps Forces Cyberspace Command doesn't just need coders and technology experts. It also requires human resources experts, policy writers, educators and more.
"If people have those and can demonstrate a positive work ethic, then they're a lot more likely to get hired," Kendrick said. "(SNHU) is, I think, well poised to help (students) down this path of cyber, whether it's a planner or techie or policy or intelligence analyst," Kendrick said.
The gathering at the museum was one of dozens SNHU's Office of Alumni Engagement holds across the country each year. The events offer the university's alumni and students a chance to network in person and learn from fellow alumni who have found success in their field.
"Our SNHU community gathering at the International Spy Museum gave us the opportunity to shine light on local SNHU expertise in the alumni community partnered with our academic programs that prepare students for success and important contributions to work and community," said Kristi Durette, SNHU's executive director of Alumni Engagement. "We value building experiences that provide an intersection for our community to come together to build their networks and share their pride in SNHU."
Joe Cote is a staff writer at Southern New Hampshire University. Follow him on Twitter @JoeCo2323.
Explore more content like this article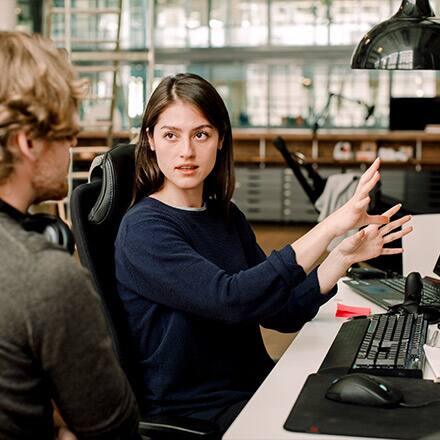 June 15, 2021
If you're interested in a career in computer and data science, learning Python will be key to your success. Discover why this general-purpose programming language is quickly becoming an in-demand skill for programmers, developers, data scientists and more.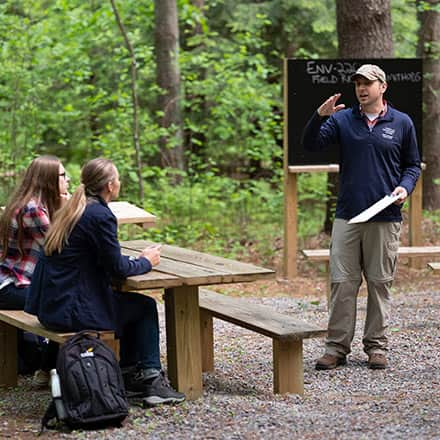 June 09, 2021
SNHU Arboretum, accredited by the ArbNet Arboretum Program and Morton Arboretum, is more than a learning space for campus courses. Students in the online environmental science program also tap into the 25-acre forested wetland, using the data generated there in their courses.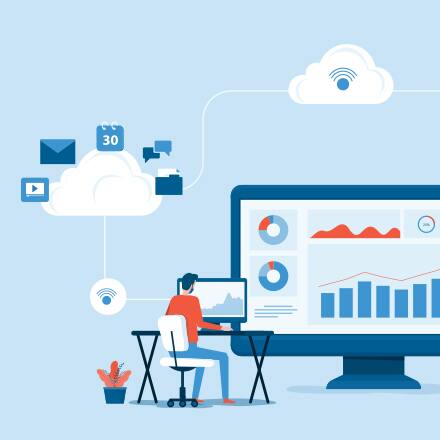 June 08, 2021
When you stream your favorite music or shop online with your favorite retailer, you're taking advantage of cloud computing. But what is cloud computing, really? Explore this fast-growing computer science field and how to get started with a cloud computing career.