How a Marketing Degree Reshaped a Dancer's Future
Virginia Hendricksen '18 was just four years old when she began dance lessons. Her mother thought ballet would help her daughter become graceful and enhance her flexibility and posture. Those early lessons awoke a passion in Hendricksen - "I fell in love with it because it was the most fun and difficult activity I had ever encountered," she said. While college was also on her parents' wish list for her, Hendricksen turned professional instead at 19, believing dance to be a career for younger people, moving to Germany to join the Frankfurt Ballett. "I didn't want to lose those important early career years," she said.
Throughout her 15-plus-year career as a dancer, Hendricksen has worked primarily with the Frankfurt Ballett and the Royal Ballet of Flanders in Belgium. "I have lived in Antwerp, Belgium, for 14 years and I met my husband, Yevgeniy Kolesnyk, here," she said. Her husband is a former principal ballet dancer from Kiev, Ukraine. Together they have two children, Sofia, age 7 and Andrew, who's 3. Her husband speaks Russian with the kids, who also learn Dutch at school, and Hendricksen is fluent in both.
The Desire for a Well-Rounded Education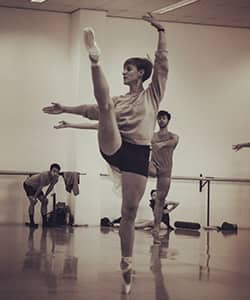 College wasn't top of mind for Hendrickson earlier in her life. "I was completely burned out with studying after high school and I didn't think I'd ever want to complete my education," she said. "I was lucky to have received an excellent 'real-life' education from traveling around the world and an artistic education from being a performing artist."
After her son was born, Hendricksen realized she wanted to have a well-rounded education and "become qualified to apply for other jobs outside the ballet world." She was concerned with her ability to focus on schoolwork after 15 years away, but she said Southern New Hampshire University made the transition comfortable and easy for her.
"On one hand, it wasn't the best planning to start school again with a newborn while working full-time crazy hours as a dancer, but I am so grateful I managed to complete it while my children were small," Hendricksen said. "I am also able to be a positive example for them by showing them what it takes to learn and that education isn't only something for children."
She initially chose SNHU because of its online industrial-organizational psychology program, but eventually decided to change to a bachelor's in marketing. "I wanted to get a business degree to understand generally how businesses function, and I selected marketing because I felt it combined two of my natural interests - psychology and shopping," Hendricksen said. "In this way I stayed true to my interest in human nature and combined it with a business perspective that would also equip me for any business job at the same time."
Combining Dance, Family and Marketing School
Some of the discipline Hendricksen developed as a dancer certainly came into play as a student. "Dance gave me a clear understanding of how much hard work needs to be put in to get good results," she said. Within the dance world, there is a powerful external motivation to work hard from teachers, she said, particularly given that she had to compete for roles. As a student, "It was a test of my own willpower to learn to motivate myself consistently, particularly in the summer months," she said.
The biggest challenge for Hendricksen was committing to making time to read and study. "Since I went back to school really to learn about a side of the world I didn't know, not just to get a grade and a diploma, I was determined to fully participate and read everything," she said. "I had to say no to plenty of social engagements, plan my play time with the kids and even wake up hours before my day would normally start at times to be sure I would stay on track." She found that organizing all of her coursework and assignments in one central place helped her have an overview of which weeks would be the busiest so she wouldn't plan too much at that time.
Hendricksen's planning and commitment to her studies certainly paid off. She's proud to have been on the President's List and graduated summa cum laude with her bachelor's in marketing in May. She even traveled to Manchester, New Hampshire, to participate in commencement ceremonies with her graduating class. It was the decision to return to school for her degree that means the most.
"I am most proud that I took the big initial step to go back to school," Hendricksen said. "It takes a good deal of believing in yourself to even consider doing this as an active adult with a busy lifestyle. If you don't try, you can't fail...but then again, if you don't try, you can't succeed either. I'm glad I overcame my fears of potentially quitting or failing and went back to school."
How Her Marketing Degree Has Reshaped Her Future
With her degree now in hand, Hendricksen isn't sure professionally which direction she'll choose to move forward in her career. She knows the options have widened tremendously. "It's comforting and satisfying to know I am qualified and capable to apply for many more types of jobs than I was only three years ago," Hendricksen said. For now, though, she plans to take her first summer off and enjoy a school-free vacation with her family.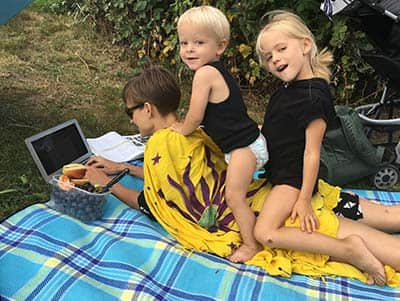 When Hendricksen began her academic journey three years ago, she was skeptical of whether she could balance earning a degree online with the rest of her life. "I travel for work, have kids and am a busy person, but it really can be done if you just start," she said. "Going to SNHU was incredibly challenging, mostly because of the pace I set for myself, but because of the program's flexibility, I could manage my school work...the courses are all set up and organized so that I knew as a student the schedule of assignments on day one. I could squeeze in reading and study time here and there and still manage to be there for my family and continue a full-time, exhausting job."
Hendricksen felt as if "someone knew about my hectic life and designed a program that I could actually fit in and still absorb the material...being able to study while continuing my life was a blessing that improved my self-confidence and reshaped what my future can look like."
When asked why education is important and particularly to her, Hendricksen said, "To me, education is one of the vital parts of life. Decisions and opinions we make are based on what we know, and so by broadening our horizons through education, we can discover other perspectives about the world around us and ourselves."
She said the only tricky aspect of education is that the more we know, the more we want to know - "I am already wondering if I will continue on to my master's degree in a few years."
Pamme Boutselis is a writer and content director in higher education. Follow her on Twitter @pammeb or connect on LinkedIn.
Explore more content like this article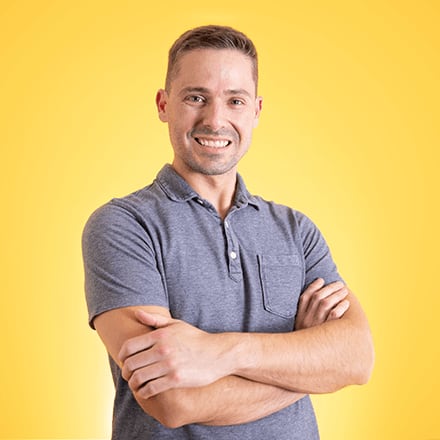 July 19, 2021
Blake Venable always knew he wanted to get his bachelor's degree, not only to achieve a personal goal, but to build on his already successful career. Working toward his degree in accounting, Venable is becoming more confident in himself and doing what he loves.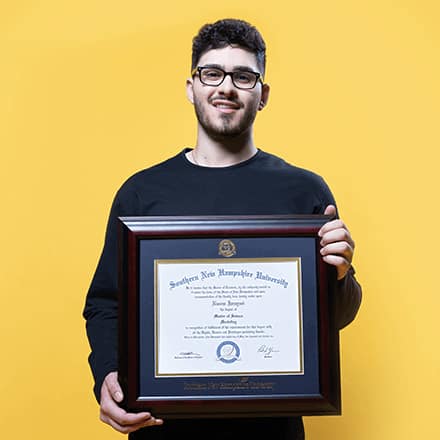 July 19, 2021
When Naeem Jaraysi '20G earned his bachelor's degree, he knew he wasn't done with school. He saw firsthand the importance and longevity of education and was determined to set himself up for a future of possibilities.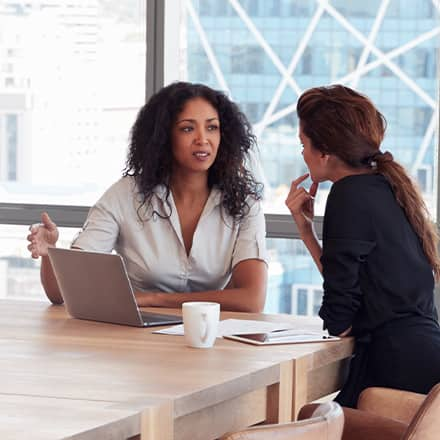 July 16, 2021
Human resources is an integral part of any organization, playing a key role in the strength and vitality of its workforce. While HR roles can vary, the overall goal of the field is the same: to support employee recruitment, retention, engagement and overall productivity.