Kylie Lorenzen '19 Wants to Save the World
Kylie Lorenzen '19 is ready to take on the world. The recent graduate said her time at Southern New Hampshire University (SNHU) was the best four years of her life. A student-athlete, Lorenzen played basketball all four years, while earning her bachelor's in environmental science. In February, she became SNHU's all-time leading scorer, breaking a 29-year-old record. She was also on SNHU's track and field team and participated in a lot of service-learning and community service projects. She may have graduated in May, but Lorenzen isn't done making a difference yet.
She plans to put her degree to work in the environmental field. "The environment is something that is changing, and it affects everyone," Lorenzen said. "It affects wildlife. It affects humans. It's a big topic nowadays and usually, we just see the policy and government side, but there's a lot that goes into … protecting and conserving what we have while also utilizing it and being sustainable in the same way."
Lorenzen said she wouldn't have thought about some of these environmental issues before taking classes in her online environmental science degree program. "It's something that inspires me," she said. "I'm passionate about traveling, and one of my minors is world languages and culture. So, I'm really interested in other cultures around the world, and it's something that's important to me to protect and keep working at."
While her aspirations are significant, she knows each step forward will bring her closer to her goals. "It's one baby step, but yes, slowly I'm going to change the world," Lorenzen said.
Challenges and Goals
Lorenzen's not one to back away from a challenge or setting goals. She said long-term goals are awesome, but her focus is more on the short-term goals, an approach that served her well during her time at SNHU. "Setting short-term goals, whether it's on the court and on the field or in the classroom, is definitely something that I strive for and has helped me become the best student, person and athlete I could have been at SNHU," she said.
As a student-athlete, she said, "You really have to learn how to time manage between classrooms, studying, working out, lifting, eating and practicing. And then games, being away and maybe missing a class and getting extra office hours with professors."
Lorenzen said her professors were super important to her, open and helpful and made her experience in the classroom the best they could be.
As a student-athlete involved in sports almost year round, Lorenzen couldn't participate in study abroad or some of the other opportunities other students engaged in. Her professors and coaches encouraged her to do a Pacific Northwest trip over the summer, when she was available, and brought different activities to her attention that she was able to do "Them kind of working with me made me feel important and significant to campus," she said. It also reinforced the feeling of 'family' that had been apparent to Lorenzen from the start at SNHU.
SNHU Felt Like Home
When people ask her why she chose SNHU, Lorenzen said she really can't describe it. Yet when she first visited the university, meeting her teammates and walking through the Manchester, New Hampshire campus with her coach, "it was just a feeling of being home." She had gone on a lot of college visits, and had liked each school, but "SNHU was really the first place I could really see myself, and that was super important to me," she said. "To have kind of a family aspect and a community. And it, for sure, has exceeded my expectations for that."
And while breaking the school's record as all-time scorer was certainly a big deal, it wasn't the new record that she considers when she talks about that experience.
"So, when I broke the all-time leading scoring record and Julie Dabrowski, who was the previous leading scorer, she was actually there and presented me with the game ball," Lorenzen said. "And that, really just showed the kind of community and family atmosphere we have at SNHU. And it made me realize that 29 years ago, she broke the record, and hopefully, 29 years from now, someone else will break the record and I can come here and present a game ball to some other lady."
'You've Just Got to Work with What You've Got'
What some might see as the greatest challenge of all for Lorenzen, both on and off the field and court, is that she is legally blind in one eye. It's just one more thing she takes in stride, though, and if anything, she said, "It just kind of pushes me to be better."
She said when people find out about her vision loss, they're always shocked or astonished and wonder how she's managed to be as successful as she is and how it affects her. "Really, I'm just so used to it, and I try not to think too much because it's just how I've lived and it's the only way I'll probably ever live, " Lorenzen said. "So, you've just to work with what you've got."
Building Skills, in the Classroom and on the Court
Being an athlete provided skills, she said, that not only helped her in the classroom but allowed her to grow as a person, too. "Multiple skills from sports, like communication, leadership, a hard work ethic. Those are just a few things that have really grown in me throughout my years as being an athlete and has helped me throughout … outside activities and really in the classroom as well," Lorenzen said.
At SNHU, she said, she developed a lot of different skills. "Coming here as an 18 year old, you kind of think, 'Oh, it's just me, and I want to do whatever I can for myself,'" Lorenzen said. "But really, going through the years and taking all these different courses and having all these different experiences in the classroom, on the court, you realize it's not just you and it's really a bigger picture."
One takeaway was that "it's more important, really to kind of look after the people around you and the environment around you," she said. "And it's a more enjoyable experience if you kind of take care of the people around you and you stay positive and help others out … it's really self-gratifying, helping others and making others' experiences better and kind of bettering the world."
And it's telling that the focus, as always, for Lorenzen is on others, not herself. "It sounds like a huge thing, saving the world or whatever, but it's a fun thing to kind of think about," she said. "And it's more enjoyable that way, for me, at least, to … think about others instead of just me."
With her bachelor's in environmental science in hand, Lorenzen is poised to make a positive difference in the world, even if it's just one baby step at a time. She's got this.
Pamme Boutselis '15, '17G is a staff writer and senior content director in higher education. Follow her on Twitter @pammeb or connect on LinkedIn.
Explore more content like this article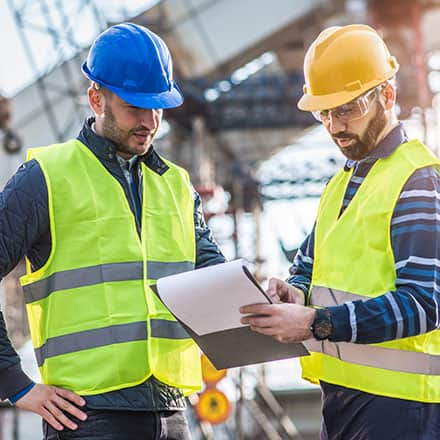 June 22, 2021
There are dozens and dozens of types of engineering. Because when it comes down to the basics, engineering is about using specialized bases of knowledge to solve a problem.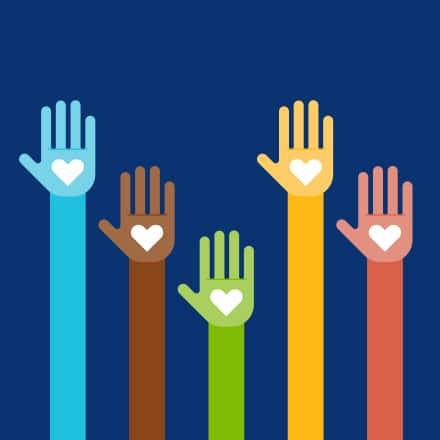 June 21, 2021
SNHU's 2021 Global Days of Service brought attention to a different societal issue each month: hunger, shelter, environmental justice and the pandemic's essential workers. Throughout the four-month-long event, Penmen from across the world shared their stories of service, community and strength.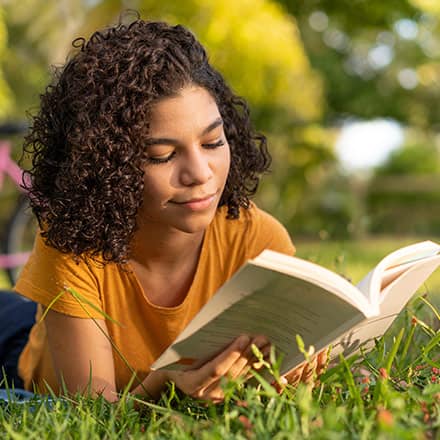 June 18, 2021
If you are searching for book suggestions, look no further: The annual summer reading recommendations have arrived. This year's list features more than 35 selections that span several genres suggested by some of SNHU's academic leaders.