Alaine Garcia: Crushing Goals, Never Forgetting Where She Started
Growing up on Chicago's South Side, success for Alaine Garcia wasn't a given.
"Constantly, you're faced with challenges," she said. "Obstacles. Hurdles. People who are going to tell you what you can and cannot do – and learning to analyze what information is in front of you, what options you have available to you, is always something I looked at and considered, 'Okay, what is the best path for my success and my career and my goals that I want to achieve in my life?'"
From an early age, she asked those questions and said in analyzing the data, even as a kid, she saw patterns. "There's a couple of choices you can make in life and some paths are going to take you down a certain road," Garcia said. Sometimes the people you interact with or meet, she said, change your path, as well as the experiences along the way.
"I believe that having my education in place has always been something that has fared well in my life and helped me to grow and be successful," she said. "So having that early on really helped me to understand the importance of continuing my education."
Education Mattered from the Start
Valuing education is something that also started in her childhood, reinforced by her parents who, Garcia said, paid for her private education. "I thank my mom and dad every day for that," she said. "I make sure to call them, tell them that I love them and I'm going to make them proud and I'm going to make their investment count." She saw her parents as not just investing in her but in their community, too, and as a way to provide all of the opportunities that were out there in the world for her to take advantage of.
The sacrifices Garcia's parents made were evident to her, from less food in the refrigerator at times to not taking family vacations. She remained in school though.
"It wasn't easy but they made the sacrifices that were necessary and in doing so, that was where I was first introduced to computers," she said. "We didn't have computers before – when I needed to go to get information, there was no Google. I had to go to the library and look at an index system. But now that information is at your fingertips and the way that the field has grown exponentially has been so fascinating to me, and being born in this time and being a part of it has been something that I've always taken an interest in."
Ready to Finish What She Started
While it's not surprising that Garcia is earning a bachelor's degree in management information systems, it may be unexpected that it's happening at this point in her life given the role education has had in her life since her childhood. She's the first to admit, it was important but she didn't always take education as seriously when she was younger. Post-high school, she wasn't quite ready to commit to college.
"If I had gone right after high school, I probably wouldn't have been as successful as I have this time around doing my online program," Garcia said. "I really got out a lot of things that I needed to work out. I went out there and made my money."
She spoke about the trade-offs you have to consider when you're going back to school. "But when it's on your time and you're really making the sacrifice and effort to do it, it really mattered and just a light bulb went off for me," she said.
Something clicked for Garcia, she said, in her high school and community college days, when she started to get really involved in school and realized how much she enjoyed it.
Realizing the Impact She Could Have
Garcia participated in student government, which provided her with the chance to build relationships and understand what people wanted and how to bring them together. She liked organizing people, being the voice for others who perhaps weren't being heard. "Having a voice for the little guy or even the minorities out there is something ... I want to continue to grow with."
Being elected as a student trustee by the entire student body was pivotal for Garcia, as a woman and a community leader. "So that was something was really a major turning point for me in understanding the kind of power and impact I could have," she said.
As time's gone on, Garcia recognizes her growing strength as an organizer. "In terms of being a leader and standing up and realizing I do have a voice and people do actually want to know what my opinion is ... I also realized that I can build something from nothing," she said.
She thinks back to her childhood, and her knack of taking toys apart to learn how they worked. She said the same is still true, whether it's a situation, a relationship or in business – it's a continuation of her ability to take things apart, understanding the inner workings and allow others to understand what she's learned. It's been a valuable trait in helping her lead the way for others.
Determining Her Own Success
As a woman, particularly in the traditionally male-dominated technology field, she's never seen her gender as a limitation. "I saw it more as a pioneer path that I could help break through," Garcia said. "If you find that someone tells or puts a limitation on what you can and cannot do, just push through. You set your limitations. You're the person who's going to make your path successful."
Part of her attitude may well be from being born and raised in Chicago's South Side, a place where Garcia said you can get a bad rap for admitting that's where you're from – not her, though.
"I channel that," she said. "I own that. I feel like, 'hey, that's a stripe I'm glad to wear.' I happily represent where I come from and I tell everyone with pride that I am from the South Side of Chicago – and again, it's something I wear with a badge of honor because of the type of stereotypes that people have of what it could be growing up in Chicago."
She feels it's more important to put the types of cultures, talents and skills people possess out there that aren't necessarily considered because people often get boxed in some sort of stereotype related to Chicago.
SNHU Made It Easy to Return to School
When Garcia was ready to move forward to a bachelor's degree, she said Southern New Hampshire University (SNHU) made it easy for her to continue. "I wasn't sure if I could even go back but all the information they presented me and put out there for me made it a lot easier," she said. "Once I decided I was going to do this, there was no stopping me."
Some of the factors that helped Garcia make up her mind included "the wide variety of technical programs that I could choose from," she said. "The flexibility of being able to attend a brick and mortar school online meant the world to me. And that was a huge selling point for me. In terms of the cost of the classes, it was something I could manage and even if there was something outside of that I was looking into scholarship money or getting my federal student aid going. All things that helped me in getting enrolled in the program."
What She Needed to Succeed
Settling back into school was a transition but it was one Garcia took in hand from the start. She encourages others to focus on time management to help ease into the new routine and schedule of being in school and working full-time.
"Time management is going to be essential when you're going to school and working full-time," she said. "It's just the reality of the situation. And you also have family and other obligations that you may have to consider as well. So all those things because you still have to be a functioning adult."
She notes the importance of having a set space to study and people to lend support. For Garcia, being able to bounce ideas and thoughts related to her courses off of others allows her to see how well she's understood and learned the subject matter. "So if I can teach my wife something about some technical process or some business process that I'm learning about and she understands it and grasps it, I feel pretty good about what I'm learning and what I'm able to share. And those are pivotal to me," she said.
Providing Support
Garcia's wife, Megan Moloznik, said while Garcia is in school, she knows she can lend support by doing things around the house and making sure she has space that she can go home and get into her work and be really focused on it. "And I like to cook, so she's quite fortunate; she gets to come home to meals already made," she said. "But that's one way I can help, amongst others, whatever she asks for. It's just about trying to be there."
Moloznik's seen changes in her wife as she's moved forward in her degree program. "She's changed in a lot of ways. All of them have been really good," she said. "I think that going to SNHU online has helped her find a lot of success. She's become a part of something even bigger than herself. Making it to the President's List has been fulfilling and motivating to continue with success and school – and the closer she gets to her degree, I just see the increase in happiness, and the excitement that she has about her future and where she can go and what she can do with it."
Approaching the Finish Line
Now that the completion of her degree is so close, Garcia said, "It's definitely been a long time coming ... getting to that finish line." When she envisions graduation, with everyone there who has supported her throughout her life, she said, "I cannot wait for that moment. Words won't even – I don't have the words to describe what I would feel, but I definitely know I'm super excited to have everyone there and be a part of that moment."
For those considering a return to school, Garcia said, "I would say probably that through resiliency and authenticity you can empower yourself to do anything. If you have the grit and determination, and you're willing to see yourself through it, you can do anything. And the support of others on top of that is just a great part of the process."
Pamme Boutselis is a writer and content director in higher education. Follow her on Twitter @pammeb or connect on LinkedIn.
Explore more content like this article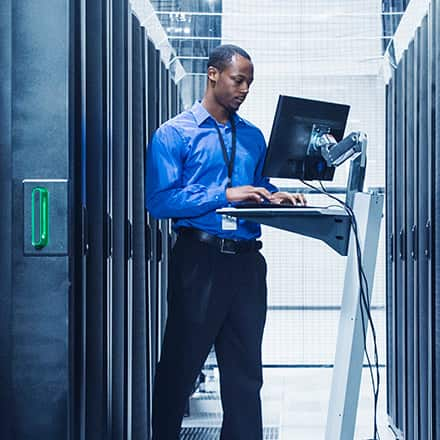 July 20, 2021
The field of cyber security is about leveraging top-notch problem-solving skills with technical aptitude to keep people and data safe. Despite being relatively new, the field of cyber security is here to stay.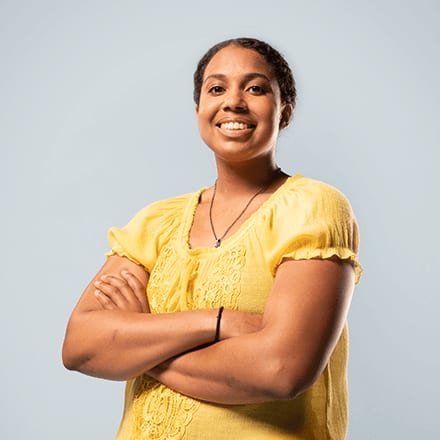 July 19, 2021
Even before she enlisted in the military, Bethanie Thomas knew she wanted to earn her degree. She even knew which field she wanted to study. The only thing missing was the right school.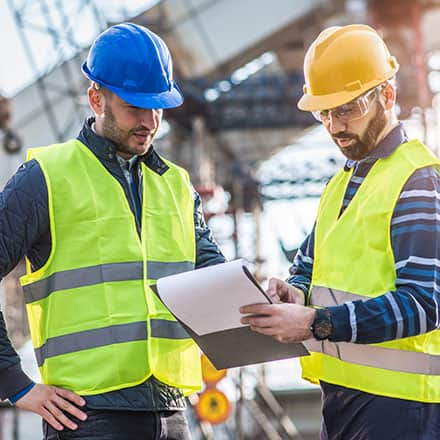 June 22, 2021
There are dozens and dozens of types of engineering. Because when it comes down to the basics, engineering is about using specialized bases of knowledge to solve a problem.