Data Analytics Instructor Paulitia Sheldon: A Faculty Q&A
Paulitia Sheldon, an instructor of data analytics at Southern New Hampshire University, was recently the recipient of the 2019 Distinguished Online Teaching Award. We asked her to share her thoughts about teaching, the importance of education and more as part of SNHU's Faculty Spotlight series.
Tell us a little bit about your professional background?
I have had the fortunate opportunity to be part of technology as it was growing, so I have so many different experiences. I have sat in most all seats in technology from programming, development, system verification (to) implementation, deployments, enterprise conversions, project and program management.
Further, all through this (I) have been active in data and analytics. I have been that enterprise technologist that spans all areas of the business technology and infrastructures. In the last five years, I have moved to a quant investment analyst (position), which leverages my technical data and analytic skills extensively by trying to predict the stock market.
What led you to academics, and in particular, SNHU?
I have always enjoyed learning. I began as an online adjunct in 2003 teaching Access Database and Project Management to undergrads. I did not like the direction the prior system was going with their online delivery and started looking elsewhere. I found Southern New Hampshire University in 2014, and from day one have just felt connected to the mission of learning. I am so proud to be part of SNHU.
What drew you to this field of study? What keeps you excited about it?
I knew in seventh grade I wanted to (have) computers and I was a math kid. I was way ahead of my class in math, and it just came natural. In the late '70s, computers were new, so I lived at Radio Shack and just loved building computers and writing code. I still today am like my kid-self with technology, and I just love to create and write solutions. I solve hard predictive modeling problems today, and just can't get enough of it.
What do you find rewarding in your position as an instructor at SNHU?
It's the students. I look forward to every class to meet and learn about our students. I have so much experience to share, and each student is different so I can always seem to find a connection and hopefully help them reach their "aha" moments.
Can you think of a particularly impactful or eye-opening moment as an instructor?
There have just been so many. I am just always so impressed with the careers and life experiences our students share and how they also balance their master's program. I have had the opportunity to be involved with hundreds of students during my time at SNHU, and we have so many amazing learners.
What advice do you have for students interested in studying STEM subjects? How can people stand out in this field?
In my day, there were not specific roles to do things for the most part, so I always just did, and that is how I have so much experience in so many different areas. Today, we have many verticals in technology specifically.
One thing I tell students is that these programs give you a terrific foundation of knowledge you need to succeed. However, as with most things, to differentiate, you have to commit to yourself that you will keep learning. There is so much information and places online you can practice and grow your skills. I think that is how you continue to separate from others. Find what you love and do it well.
What, if anything, did you not expect from your career path?
I did not expect that I would transition to a user of data. I have moved to a quantitative investment analyst (role), which is a very hard data science job and leverages all my technical skills including the system-level infrastructure skills for using different large databases for development of models.
What do most people not understand about working in STEM fields?
In my opinion, STEM never stands still so you can't stand still either. Technology is advancing so fast that the tool you were trained in a year ago can be on its way out, and a new tool is always coming. So, in STEM, you really need to be tool agnostic and learn the underlying theory and concepts that are common to all aspects of the area of your focus.
How have you found ways to effectively connect with students online?
I try to find ways to connect one on one. I typically use the grade book for this. I "talk" to the students in the grade book as much as I can as part of feedback. I also will reach out in email if I see things in the classroom that I see as learning opportunities. I tell students I like to push their learning beyond their comfort zones, so I do challenge students beyond the assignments.
You were recently recognized as a recipient of a 2019 Distinguished Online Teaching award - what does that accomplishment mean to you?
Honestly, when it first happened, I did not really know how to digest it. I went to SNHU for the faculty summit and graduation ceremonies, and that is when I really understood how special this honor was. SNHU has so many amazing faculty that to be recognized is an absolute honor.
I am so humbled to have been selected and just flattered that others see a value I bring to the classroom. I am working hard to continue to meet the characteristics important to SNHU and be a positive ongoing representative of this award.
What do you enjoy doing when you're not working?
I love to work out. I do high-intensity training 4 times a week. (I've also done) traditional Korean martial arts for over 10 years. I have a black belt in Tae Kwon Do and Haidong Gumdo (Long Sword). I also practice Gong Kwon Yul Sil, which is Korean mixed martial arts. I also love spending time with my husband of 27 years and my 2 dogs and family and friends.
What is one (or two) books every STEM student should read?
This is tough for me. I read lots of very technical math- and stats-type books. However, I would say that math is the driving force through STEM so: "How Not to Be Wrong: The Power of Mathematical Thinking" by Jordan Ellenberg.
If I pick a book that hits all the cylinders of STEM, in the early '90s before mobile digital life, I was traveling and forgot to bring something to read on the airplane. I stopped by the gate to find a book and was bored with all the things I saw. There was a book called "Sphere" by the guy who wrote Jurassic Park (Michael Crichton.) It looked sci-fi and interesting. Wow. What a read. Now there is a bad movie of it that just ruined the book, but if you have not seen the movie and don't know the story, it is a great problem-solving science-loving book.
Why is education important to society as well as to you personally?
I think education is what continues to move humanity forward. I am fascinated by ancient cultures as it relates to science (this is the Ancient Aliens-type topics). While these ancient cultures did not have formal education, they did pass down their learnings, and the next generations kept telling the stories and improving the learning through more experiences. We are just continuing this same process to build knowledge for future generations. As with ancient cultures, there are those whose role it is to tell the stories. As educators, we are the storytellers. So, personally, the more information and experience I gain, the more stories I have to share. This is then multiplied for all educators.
... I believe education is important because the more knowledge we can share as educators to the many minds we touch in our classrooms, we add to humanity's knowledge pool for the overall greater future for all of us and our future generations.
Joe Cote is a staff writer at Southern New Hampshire University. Follow him on Twitter @JoeCo2323.
Explore more content like this article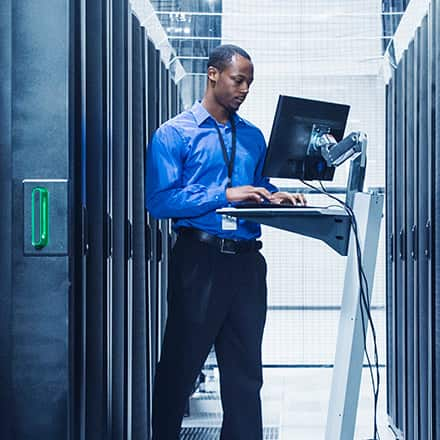 July 20, 2021
The field of cyber security is about leveraging top-notch problem-solving skills with technical aptitude to keep people and data safe. Despite being relatively new, the field of cyber security is here to stay.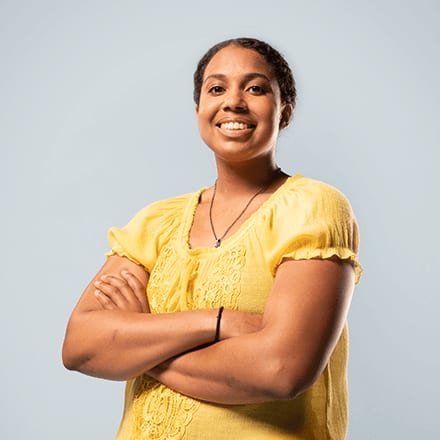 July 19, 2021
Even before she enlisted in the military, Bethanie Thomas knew she wanted to earn her degree. She even knew which field she wanted to study. The only thing missing was the right school.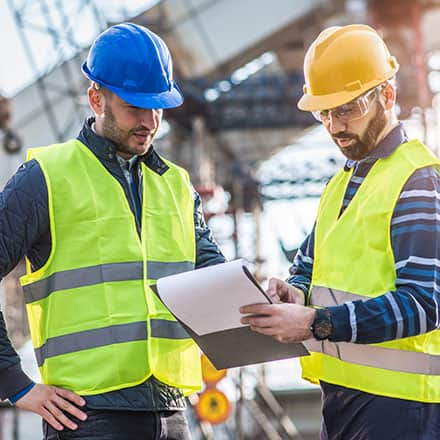 June 22, 2021
There are dozens and dozens of types of engineering. Because when it comes down to the basics, engineering is about using specialized bases of knowledge to solve a problem.