What Can You Do With an MBA?

Understanding the numbers
When reviewing job growth and salary information, it's important to remember that actual numbers can vary due to many different factors — like years of experience in the role, industry of employment, geographic location, worker skill and economic conditions. Cited projections do not guarantee actual salary or job growth.
Earning a Master of Business Administration (MBA) can open doors to career advancement. The degree signifies much more than higher knowledge of business practices. Having that degree under your belt shows a demonstrated commitment to higher-level thinking, collaboration and adaptability through changing business models and evolving company needs.
Employers across diverse industries look for job candidates with demonstrated leadership ability and strong critical thinking skills. An MBA signifies that a job candidate has those skills. Plus, it shows that you are digitally savvy and know how to communicate effectively. All of these skills together can position you for advancement in the career of your choice.
Why Earn an MBA?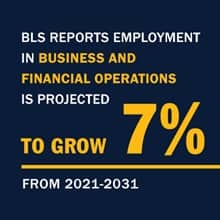 While "business" is in the name, the MBA degree is designed to prepare students for leadership, management or analytical roles — or roles that combine all three.
"In particular, jobs dealing with implementing organizational change, analyzing the impacts of potential business decisions or creating marketing strategies are in demand," said Claudio Ibarra '22MBA, design manager at a design and manufacturing company specializing in vacuum metallurgical equipment. He is a 2022 graduate of Southern New Hampshire University's (SNHU) online MBA program.
In a world that is constantly changing, MBAs are predicted to stay high in demand, particularly because the degree includes preparation for an analytical career. Business and financial occupations are predicted to grow as much as 7% from 2021 to 2031, according to the U.S. Bureau of Labor Statistics (BLS).
"The pace of change is accelerating," Ibarra said, "and being able to understand the data driving that change is increasingly a marketable commodity."
What Are the Key Benefits of Earning an MBA?
There are many good reasons to get an MBA. There are the obvious benefits that go along with upskilling in just about any field: new career opportunities, job security and increased earnings potential. There is also the personal satisfaction of earning a degree in a field that truly interests you.
There are also benefits not just to earning a degree but, to expanding one's skills. For instance, increasing communication skills throughout the degree process and "expanding one's skills in communicating in a business environment" in particular are both personally and professionally beneficial, Ibarra said. "Like any degree, the MBA comes with additional perspective on what you thought you already knew, as well as new knowledge that you wouldn't have even considered before taking the coursework," he said.
What Skills Are Helpful When Earning an MBA?
For Ibarra, the skills for success with an MBA are, first and foremost, communication, strategic thinking and problem-solving. Every course in the MBA program is designed to help learners develop skills in communicating effectively with different audiences.
Other key skills include:
Problem-solving is especially important because "each course presents challenges that help to develop new skills and hone existing skills for success," Ibarra said.


Strategic thinking provides you with the skills that can set you apart as a leader in management positions. Ibarra found strategic thinking skills critical "both for attaining the MBA degree and for applying what I learned in my career," he said.


Time management is always a good skill to have, but it is especially helpful when working on a graduate degree. "Time management was a critical element of the graduate courses because I had to prioritize what needed to be done and how," Ibarra said. Adopting time management strategies was particularly important for Ibarra while concurrently going to school and working full-time.
What Kind of Jobs Can You Get with an MBA?
Career fields where leadership, management and/or analytics are the best places to apply an MBA, according to Ibarra. In particular, jobs dealing with implementing organizational change, analyzing the impacts of business decisions or creating marketing strategies are in high demand.
An MBA can prepare you for success in a wide variety of professional fields. It can also help with advancement in already-established careers, such as preparing you to become a manager. Some key careers where earning an MBA will make you more competitive include:
Can You Work While Earning an MBA?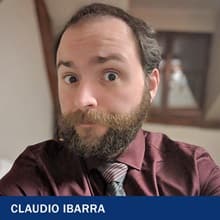 Working while earning an MBA is not only possible, it's also a great way to apply what you are learning in real time. For Ibarra, earning his MBA while working helped to strengthen his work in his current position while preparing him for advancement opportunities down the road.
"I'm with the same position I was with when I started the program, but I do feel like I'm armed with better tools to face the challenges in my industry," now that the MBA is complete, he said. "I also feel like I have more options open to me for opportunities (for advancement) in the future."
Online learning has its benefits as well. Learning is flexible, and you can complete an MBA in as little as one year while fitting coursework around your work, family and demands of life.
"The professors in my online MBA courses helped me reinforce skills in researching scholarly works, writing thoughtful and meaningful papers and developing new skills with data analytics tools and organizational change management techniques," he said. All of this was done while working full-time and raising a young child with his spouse.
Are There Benefits to Specializing With a Concentration?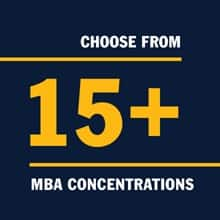 An MBA degree is highly customizable. At SNHU, in addition to earning a traditional MBA degree, it's possible to sub-specialize in more than 15 different areas. These types of MBA concentrations can provide students with specific skills that can be applied in a number of different industries.
While specializing with a concentration is not necessary for a rewarding business career, augmenting an MBA with a concentration can be a great path for learners who know exactly what they want to do with their careers.
"For me, my career has been in manufacturing engineering, and I wanted to broaden my horizons to include potentially branching out into other areas, so I chose not to pursue a specialized MBA degree," Ibarra said.
He does emphasize, though, that having a specialization can help graduates deep dive into a particular job market or stand out from the crowd.
There is also the added benefit of pursuing a specialized field that really interests you. Some notable concentrations are:
Is an MBA Really Worth It?
People earn graduate degrees for a variety of reasons. For some, earning a degree is a personal accomplishment. For others, there may be a specific career path that requires a graduate degree at some point to fully advance in the field, such as with nursing, counseling or education. With business, the reach of preparedness that you gain with an MBA goes beyond a specific career field or credential. "The value of an MBA," Ibarra said, "is in the knowledge and skills I've gained during the course of the program, as well as the mentorship I had along the way."
For Ibarra, it wasn't easy to decide to go back to school. There was a 15-year gap between earning his bachelor's degree and then his MBA. Time management turned out to be the critical piece to his success, and "SNHU helped make earning the MBA possible with the way the learning was structured and how the professors gave feedback."
As someone who had never participated in online learning, beginning the MBA program was especially daunting. "When I started the program, my daughter was 3, and the pandemic lockdowns were in effect. My mother passed away at the start of my first semester," he said. "Life certainly didn't make it easy to go back to school."
Yet despite these challenges, Ibarra remains positive about his MBA experience. "I think it's important to point out to anyone who is on the fence about earning an MBA that it can be done and that life won't wait for us to decide that it's time."
An MBA can help qualify you for leadership and management roles in many industries. With timeless skills such as communication and strategic planning, earning this degree can set you apart from the competition in an ever-evolving job market. As Ibarra said, ultimately, "the skills I've learned in preparing and navigating organizational change are going to be helpful to me in my current role and likely every future role throughout my career."
Discover more about SNHU's online MBA program: Find out what courses you'll take, skills you'll learn and how to request information about the program.
Marie Morganelli, Ph.D., is a freelance content writer and editor.
Explore more content like this article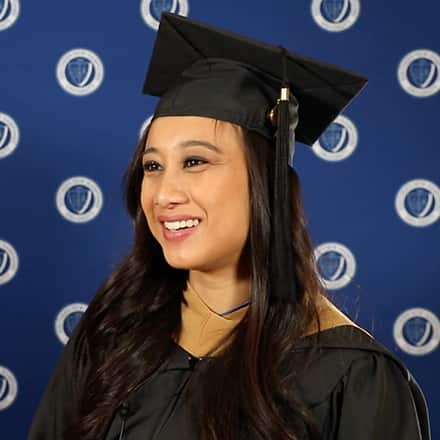 When Melanie Martinez '23MBA earned her Master's of Business Administration (MBA), she had a particular career path in mind. That's why she chose a concentration in music business. Thanks to her degree, now she's volunteering at a music company in Chicago and planning to move on up on the ranks.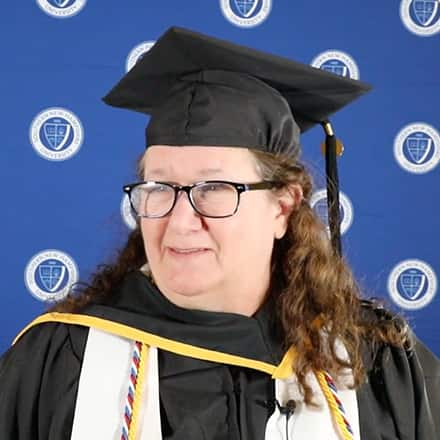 Pamela Judd earned an associate degree in business administration from SNHU while balancing work, kids — and 15 grandchildren. As the first person in her family to graduate with a college degree, she's hoping to serve as an inspiration to her family.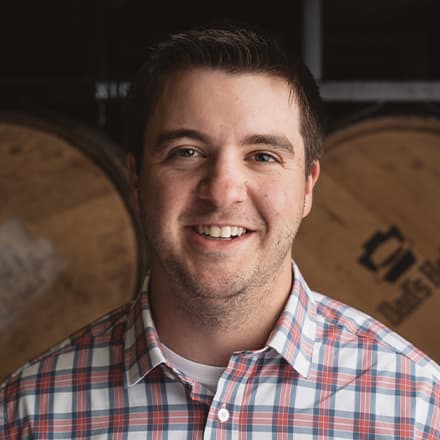 Stephen Hearn wanted more than his bachelor's degree. He wanted to become a Certified Public Accountant, so he looked for a "reputable" business school and found SNHU's master's in accounting program. 
About Southern New Hampshire University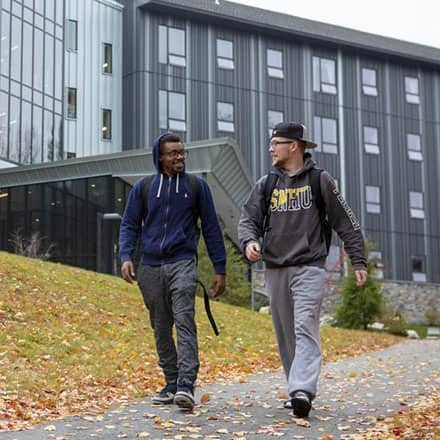 SNHU is a nonprofit, accredited university with a mission to make high-quality education more accessible and affordable for everyone.
Founded in 1932, and online since 1995, we've helped countless students reach their goals with flexible, career-focused programs. Our 300-acre campus in Manchester, NH is home to over 3,000 students, and we serve over 135,000 students online. Visit our about SNHU page to learn more about our mission, accreditations, leadership team, national recognitions and awards.