Women in STEM
Listen as four women from SNHU discuss challenges entering the STEM field, their own personal stories, and their experience of the Grace Hopper Conference. Twenty-five SNHU students traveled to Orlando in October for the annual Grace Hopper Celebration of Women in Computing event, joining 18,000 women from across the country to network and listening to speakers who've paved the way in male-dominated fields.
Supporting STEM Students In and Out of the Classroom
At SNHU, we see the call to support women in STEM as more than just a national priority. It's part of our mission. For us, it starts with designing programs that provide the expertise students need to succeed in these critical fields. To further that mission, we joined the National Center for Women in Technology and provide opportunities for our female students to attend global networking events like the 2017 Grace Hopper Conference in Orlando, FL. On a local level, we're digging in at STEM workshops for NH Girls in Technology Day. Our hope is that through education, dedicated support and initiatives like these, more women will enter STEM fields and succeed in them.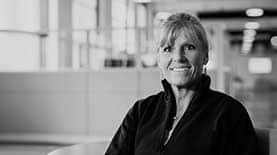 Over 30% of the faculty at Southern New Hampshire University is female, including members of the STEM leadership team. Meet a few of SNHU's leading ladies and find out what advice they have for women starting out in the STEM field.
SNHU online IT students joined more than 12,000 women technologists and the top tech companies at the annual Grace Hopper Celebration of Women in Computing in Houston, TX.
Online MS in IT student Natalie Feldman is a VP of business development in the real estate industry. Here's how she thinks women technologists help businesses succeed.
Meet Christina Pare, an SNHU student earning her online BS in IT. Christina is applying the skills she's learned at SNHU to her current job and preparing for her future in IT.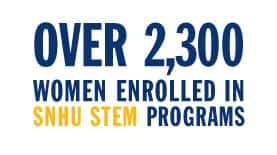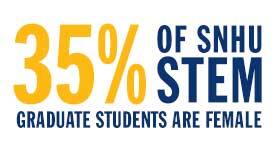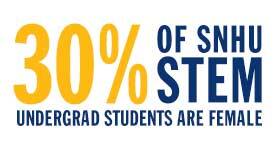 Related Articles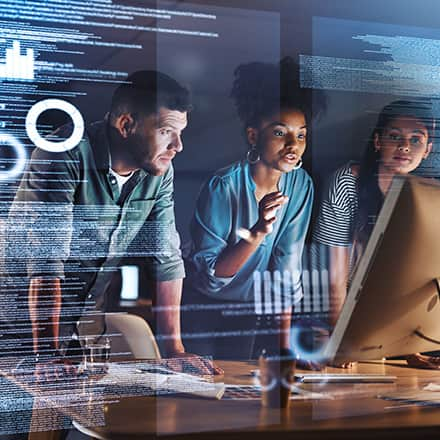 With a computer science degree, you can embark on a career with dozens of potential job roles suited to your interests. You can use the knowledge you develop earning your degree to work in a wide range of potential careers, from software engineering to computer programming or system analysis.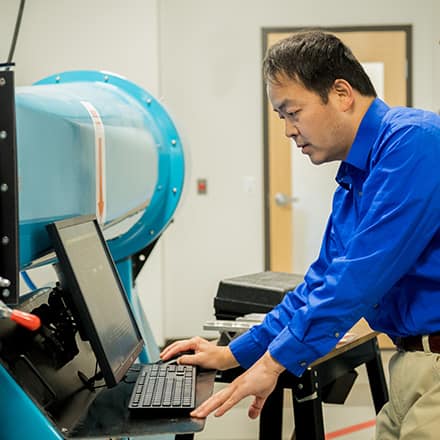 If you've ever dreamed of designing the next generation supersonic airplane or watching the biggest jet engine soar, you may have considered a career in aeronautical engineering. Here are some fundamental questions to help you decide if the field is right for you.
Computer programmers have an integral role to play in nearly every business, academic and nonprofit sector. If you're wondering how to become a computer programmer, the field requires academic knowledge, a passion for math and engineering, adaptability and hands-on experience.