Is an MBA, Entrepreneur Degree Right for You?
If you've been dreaming about starting your own business, managing an existing business or simply earning a promotion at work, an entrepreneur degree program can help you further your career.
Entrepreneurship is a long-standing part of the American dream. But having an innovative idea for a product or service isn't always enough to guarantee success. Entrepreneurs need a strong foundation of business knowledge to follow their passion, and with the broad business education provided an online MBA in Entrepreneurship, business ownership can become a reality.
What Could You Learn in an Entrepreneur Degree Program?
An online Master of Business Administration in Entrepreneurship can teach you key skills required for success when launching a new business, growing an existing establishment or launching a new product line or service within an existing company.
As a student in an entrepreneur degree program, you will explore strategies for launching and operating consulting businesses, learn how to evaluate potential and existing franchise operations and learn best practices being used by today's most successful entrepreneurs.
Designed for aspiring entrepreneurs, current business owners and even corporate executives, an entrepreneur degree can give you the opportunity to learn from business professionals with specialized experience in their given disciplines.
You can develop projects that serve your business needs and work with adjunct instructors who are practicing in their fields and are able to offer insight into entrepreneurial ventures. These experiences can help you apply the knowledge developed in your courses to real-world situations and challenges.
Why Study Entrepreneurship?
The United States is home to many entrepreneurial success stories. From Microsoft's Bill Gates to Apple's Steve Jobs, our society reveres these successful business owners and holds them up as examples to aspiring entrepreneurs.
The entrepreneurial spirit is alive and well in our country today, and entrepreneurship is a key driver of the nation's economy. According to the U.S. Bureau of Labor Statistics (BLS),* in the year ending March 2015, start-up firms less than a year old created 1.7 million jobs, making up 60% of total employment growth in the U.S. that year.
But building a successful business of your own can be a challenge.
Only 78% of new businesses launched in 2010 were still in operation just one year later, according to BLS data. In 2015, only 51% of the businesses founded in 2010 were still operating.
Bruce Stetar, executive director of graduate business programs with SNHU Online, said many entrepreneurs fail because they simply don't understand the challenges they will face when launching a new business.
"Most small businesses go under in a short amount of time not because the idea, product or service is bad," Stetar said. "They generally go under because the people who run the company don't know how to manage a business or misinterpreted the actual need and market there is for the good or service they are selling."
While many small business owners expect to learn key management and financial skills on the job, earning an entrepreneur degree, Stetar said, could mean the difference between a successful business launch and a failed startup.
"You can't teach someone to have an entrepreneurial spirit," Stetar said. "But what an MBA in Entrepreneurship teaches is the skill sets and knowledge that someone who wants to be a successful entrepreneur needs to give themselves a better chance of launching a successful company."
Why Earn an MBA?
An MBA is a highly sought-after degree for the flexibility it offers students. Across many industries, demand for workers with MBAs is growing. Employees with a master's degree can earn an average of 20% more than those with a bachelor's degree, and almost 80% more than those without a higher education degree, according to BLS data.*
For aspiring entrepreneurs, an MBA offers a strong foundation of business skills and knowledge that can help you tackle real-world challenges faced when starting a new business or launching a new product or service.
By earning an MBA, entrepreneurship can become a more achievable dream. You'll explore key areas of business that you can apply directly toward your entrepreneurial goals, including:
Business Law
Accounting
Marketing and Strategy
Ethics and Corporate Responsibility
Finance
Operations and Strategic Management
Information Technology
Quantitative Analysis for Decision-Making
An MBA is an ideal program for students those who are seeking broad business knowledge that can be applied across a wide range of industries. Courses in management and strategy can help you become a stronger leader and prepare you to take on leadership roles in your own company or in an existing job.
When you join an entrepreneur degree program, you'll also explore the process of creating your own business or launching a new product or service within an existing company. You'll study small business management, and learn the ins and outs of building up a new company. You'll learn how to evaluate business opportunities, explore options to finance your business and find investors, learn more about employment law and learn how to measure your new company's financial success.
Entrepreneur degree programs can also introduce you to two growing fields for entrepreneurs: consulting and franchise operation.
Starting a Consulting Firm
As part of an MBA in entrepreneurship, you'll explore the growing field of consulting, from defining what a consultant is to analyzing the problems and expenses involved in starting a consulting business. You'll learn how to establish a client list and how to write and negotiate a contract for consulting services.
Consultants offer specialized advice to other businesses, and are in high demand across many industries. In the recent years of economic downturn, many companies facing layoffs and lean internal teams have turned to consultants to assist with strategic decision-making, marketing, information technology and management.
According to data from the U.S. BLS, employment opportunities in consulting are expected to grow by 83% between 2011 and 2018, representing a gain of more than 800,000 jobs - the largest expected job growth among similar industries.*
In addition to a growing employment market, consulting also offers entrepreneurs the opportunity to earn wages significantly higher than the national average. Management analysts/consultants, for example, who advise businesses on how to make their organizations more efficient and more profitable, earn a median annual salary of more than $81,000, according to the U.S. BLS. That's significantly higher than the median annual wage for all occupations, $35,540.*
Exploring Franchise Opportunities
Another growing industry to which you can apply your entrepreneur degree is franchise operation. As part of your MBA, entrepreneurship opportunities available through existing and developing franchises in the U.S. and internationally will be a primary focus of study.
You'll learn how to research, evaluate and finance existing and potential franchises, explore the legal requirements of a franchise operation and understand the franchise operation manual. Your learning will be applied to a research project based on a real or proposed franchise, giving you the chance to test your marketing, management and strategy knowledge in real-world applications.
Like consulting, franchise management is a growing field that offers many opportunities to students with an entrepreneur degree. The franchising industry has added nearly 1 million jobs to the economy over the past five years, and franchise businesses are expected to grow by 3.1%, or 278,000 jobs, in 2016, according to a 2016 Economic Outlook from the Franchise Education and Research Foundation.*
Looking Beyond Entrepreneurship
An entrepreneur degree is not just for students with a dream of launching their own business. According to Stetar, just as many students in the entrepreneurship program are simply looking to launch a new good or service, earn a promotion or start a new department at their current place of employment.
The knowledge learned through studying small business management and consulting, and the insights gained when learning how to research and evaluate franchise opportunities, he said, can be used across industries and professions.
"Those same skills you might apply as an entrepreneur to start your own company could just as easily be employed inside a company to launch new ideas, gain promotions or come up with new products," Stetar said. "The underlying skills are basically identical. A lot of the people who go through this program don't ever start their own businesses, but they do use those skills to become successful."
Finding Success After the MBA
As a graduate of an online MBA, entrepreneurship could be just around the corner. Students earning an entrepreneur degree have gone on to launch their own companies, have become stronger leaders of existing companies and have launched new services and departments for their employers.
For MBA graduate Jason Visor '15, the entrepreneur degree program helped him develop his independent real estate brokerage in Fort Worth, Texas, even while balancing family life and day-to-day business operations.
"Getting my MBA has always been a personal goal of mine...I know that I will fulfill that commitment to myself," Visor said.
MBA graduate Suzanne Delica '15 said she had always planned to earn an entrepreneur degree and a graduate certificate in marketing. With the help and support of her graduate school advisors, and the constant encouragement of her mother, Delica said she has been able to see her dreams come to life.
"My mother has instilled in me an entrepreneurial drive that allows me to overcome a challenge no matter how momentous the vision seems," she said.
*Job market data from the U.S. Bureau of Labor Statistics Occupational Outlook Handbook is intended to provide insight on occupational opportunities and is not to be construed as a guarantee of salary or job title. SNHU cannot guarantee employment.
Explore more content like this article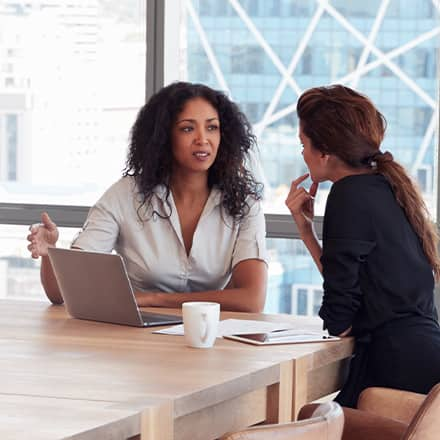 July 16, 2021
Human resources is an integral part of any organization, playing a key role in the strength and vitality of its workforce. While HR roles can vary, the overall goal of the field is the same: to support employee recruitment, retention, engagement and overall productivity.
July 12, 2021
When Jolene Stetz finished her first class at SNHU with an A, she knew she was finally in the right place, at the right time and surrounded by the right staff, faculty and peers. She felt supported, for possibly the first time, in her pursuit of higher education.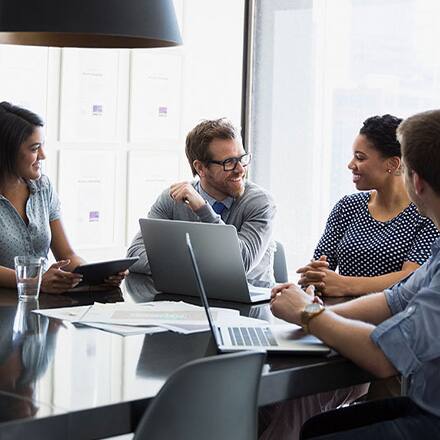 June 23, 2021
Today's MBA programs provide plenty of options to focus on particular aspects of business in either a specialization or concentration - giving you a competitive edge in today's job market.