Get in the Game with a Degree in Sport Management
If you've ever wondered how you could turn your lifelong passion for sports into a rewarding career, then perhaps pursuing a degree in sport management is the right path for you. Certainly, a passion for and knowledge of sports is instrumental to being successful in this field. If you can put a checkmark in those boxes, you're in a good spot already. However, there's much more to sport management than just basketballs and end zones. Read on to discover the details of an industry that's not only challenging but also full of excitement, both on and off the field.
Managing the Business of Sports
Like its name suggests, management is an integral component in the field of sport management, and along with that comes the responsibilities of planning, organizing and supervising a range of sporting and physical activities, people and projects. In short, sport management focuses on the business attributes of sports. A sport management degree equips you with the ability to handle the demands of this industry, including matters involving finance, marketing, facility maintenance and event organization across all levels of sports programs - from amateur to professional.
Rapid and continuous industry growth, coupled with a multitude of positions in which a variety of interests and skills can be employed, makes sport management a highly sought-after and competitive profession. As such, there is an urgent need to identify prospects with the necessary skill sets to effectively manage operations and drive organizational success. Earning a sport management degree is the key to cementing your place as a worthy candidate in the job market and it's a smart investment for anyone interested in getting in the game.
Greg Gosselin chose to earn his master's in sport management online. "When I first graduated with my undergraduate degree in general business, I wasn't really satisfied so I went back and got my degree in sport management," he said. "I came (back to school) to change my career and now I work for a professional hockey team... to be happy to get up every morning and go to a job that I love to do is something that I would never exchange."
Career Growth in Sports
It's clear that sports are big business, and the commercialization of sport has transcended far beyond national borders to become a mainstay of the global economy. It's estimated that the global sports industry is worth approximately $480-620 billion. In the United States alone, the sports industry generates $32 billion each year, making it sixth among all industries in annual revenue.
The resilience of this industry is also noteworthy, as it continues to thrive even in the face of troubling economic times. While folks who live on a budget might be willing to forego a meal out at a restaurant or a shiny new set of wheels, diehard sports fans will cut corners and scrimp in order to save up the cash to buy a ticket to a home game. Multiple factors are credited with fueling the industry, such as improvements in broadcasting and technology, leverage of social media, increases in the numbers and variety of sports publications and websites and the emergence of sports event management companies. In the case of the latter, much of the success in sport commercialization is attributed to these management companies' ability to maximize revenues and ensure the profitability of sports-related professions.
All of these elements solidify the industry's standing as a monumental and sustainable force in the global economy, while presenting exciting opportunities for aspiring sport management professionals.
Career Opportunities in Sports
There are a wide variety of career paths in sport management that may appeal to interested individuals. Roles in marketing, sales, media relations, promotions, events and facilities management are just some of the opportunities afforded to degree holders with the specialized knowledge needed to engage in the day-to-day management of sporting activities and events. Along with the opportunity to pursue their passions, sport management professionals can also reap financial benefits and the assurance of career longevity.
According to the U.S. Bureau of Labor Statistics (BLS), job growth in sport management will increase faster than average through 2026. Further, careers in athletic management, marketing, sales, public relations and other sport management-related positions are expected to grow 7% to 11% over the next several years. In all, statistics point to a growth in job prospects and a bright future for those interested in a career in sport management. Added to that is the chance for career development regardless of geographic location-after all, a sport management career is able to flourish anywhere there are sports and athletes.
However, specialization and experience can be major determinants of salary expectations in this industry. Entry-level sport management professionals can expect to earn salaries in the $35,000 to $42,000 range, while middle- and senior-level positions command upwards of $50,000 and $100,000, respectively. All told, a degree in sport management is key to gaining the specialized knowledge and maintaining the competitive edge needed in this field.
This degree type sharpens necessary business skills and acumen and furnishes the holder with invaluable insight into the economics of sport. Students enrolled in sport management programs are given the tools to understand and apply the essential business, legal and marketing components comprising all aspects of sport management. Upon graduation, they are armed with a sturdy industry foundation and are primed to assume exciting roles in this highly-competitive field. So, why not join in the race?
Skills You Need for a Career in the Sports Industry
It's been said that the sports industry is run according to the same principles as any Fortune 500 company, so it's important that well-educated and highly-skilled employees are at the helm of the ship. According to the BLS, the sports industry requires the employment of a number of well-rounded skills at every level for effective strategy development and execution. Among these are strong analytical skills to make critical decisions and for effective conflict resolution. Additionally, proven verbal and written communication skills are also critical in this field, as is the ability to convey information effectively and interact positively with diverse audiences. In the same vein, the ability to collaborate and forge valuable partnerships is key. Business acumen and a spirit of entrepreneurship provide a solid foundation for professionals in sport management to thrive.
To build and enhance these and other vital competencies, enrollment in an accredited sport management degree program is a great idea. Such a program provides an avenue through which aspiring sport management professionals are able to determine where their interests lie and how developed skill sets can be best utilized.
Some universities prioritize this goal. Following completion of an online bachelor's degree program in sport management, graduates should emerge with a well-rounded business education that maximizes these practical skill sets. Geoffrey KrumwiedeI, a student in an online degree program, has found these tools to be especially useful in shaping his career goals.
"I have always struggled finding the right career path since beginning college," Krumwiedel said. "Sports have been a large part of my family's life, and when I decided to study sports management, it felt like the perfect fit. In the time that I have been [enrolled] at SNHU, I have already found opportunities and resources that can help me move forward in life."
Through a combination of coursework and field experience that enables program participants to bridge the gap between theory and real-world application, the following skills form an indelible part of the program graduates' tool kits:
Written and oral communication prowess to educate and persuade audiences
Shrewd critical and creative thinking abilities
Knowledge of advanced marketing techniques
The identification of key legal issues, ethical principles and values characteristic of this industry
The application of conventional analytical tools to support business situations As a nod to the global impact of this industry, students should be treated to courses that allow them to explore a worldwide view of the sports economy and equip them with the know-how to recognize and understand the various interrelationships impacting sport business.
This practical and relevant knowledge is fundamental. As Dan Reed, head of Global Sports Partnerships at Facebook advised in a recent Forbes article, "Let your passion for sports show through, but it is more important that you deeply understand the business of sports and can demonstrate that you have relevant experience for the specific job you are interested in." That same article detailed the importance of understanding how and why the sports business has become big business in the U.S. and abroad.
Find a Master's Program in Sports Management
In most professions, specialization provides individuals with opportunities for career advancement, and the same rings true for advancing one's knowledge in a particular field. In sport management, this is particularly relevant. A master's degree in sport management deepens knowledge and fine-tunes skills necessary to lead in this field and prepares graduates to pursue higher-level positions; in return, these upper-level positions can also spell increases in salary earnings. According to a SportsBusiness Journal survey, managers in this field earn a median salary of $65,000 per year while directors and senior executives earn median salaries of $105,000 and $340,000, respectively.
If you've already earned a bachelor's degree and are looking to deepen your knowledge and broaden your earning power, consider enrolling in a sport management master's degree programs. Some master's in sports management programs will equip graduates with business acumen and practical skills to use in the workplace, whether that's a boardroom or a locker room.
According to Dr. Mark Hecox, Chair of the Sport Management department at SNHU, "The MBA in Sport Management combines sport-specific classes with the breadth and depth of MBA classes. This unique combination gives you the ability to master the various aspects of the sport business."
Earn the Degree Without Dropping Commitments
With all the noted advantages of pursuing a sport management degree, you're probably more than ready to turn your love of sports into a fulfilling and exciting career.
For Joshua Burgess, the opportunity to complete his master's degree was made possible through an online program. "I have always had the dream of completing my master's degree," Burgess said. "The online program allows me to continue working full-time and to coach high school soccer every spring-one of my passions. The program has given me great tools to use in the future and everyone I've come in contact with throughout the process has been amazing!"
Achieving this work-life balance was especially important to Willis Whalen, a sports professional with over 20 years of industry experience working with the Miami Dolphins and the NFL Players Association (his current employer). Despite a long and rewarding career, Whalen has found that there's always more to learn in this field. "Going back and getting my degree and seeing how everything is supposed to be, how it's structured, how it works, why it works, the behind the scenes kind of things, it really connected all the dots," he said.
Additionally, through the application of course concepts and principles, Whalen has been able to expand his role at work. "Getting my master's degree has allowed me to take over some programs and bring in some fresh ideas based on what I've learned." With such a busy life, Whalen has no plans of slowing down, even toying with the idea of pursuing a teaching role in the future. His message to anyone who thinks that adding school to their growing list of responsibilities is impossible? "If I can do it, they can do it."
Rise Above the Competition with a Degree
The sport management industry is thriving, and projections show that global sports revenues are on a rapid growth trajectory. With a slew of available positions for motivated individuals armed with the necessary business, critical-thinking and managerial skills, there are ample opportunities for personal and professional growth. In this competitive field, setting yourself apart with a degree in sport management is key to getting in the race.
Pamme Boutselis is a writer and content director in higher education. Follow her on Twitter @pammeb or connect on LinkedIn.
Explore more content like this article
Global Business and Leadership Professor Susan Losapio: A Faculty Q&A
April 10, 2020
After spending several years in real estate, corporate training and running a consulting agency, Dr. Susan Losapio had the opportunity to join the faculty at SNHU's School of Business. She shared her views on teaching, the importance of education and more as part of our Faculty Spotlight series.
What is an MBA?
April 09, 2020
An MBA – or Master of Business Administration – is a graduate-level business degree designed to give professionals the critical knowledge they need to step into management and leadership roles in companies.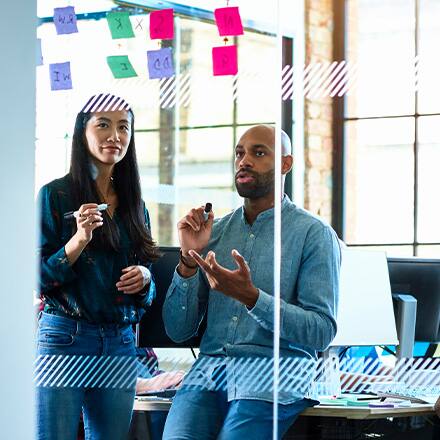 What is Systems Thinking?
March 18, 2020
Systems thinking is a holistic way to investigate factors and interactions that could contribute to a possible outcome. Systems thinking provides an understanding of how individuals can work together in different types of teams and create the best possible processes to accomplish their goals.