Ticket Sales 'Crash Course' Helps SNHU Grad Land MLS Job
As an undergraduate sport management degree student at Southern New Hampshire University (SNHU), Aaron Therrien wasn't someone you'd catch turning down an opportunity. He was a member of the Sport Management Club, worked as a residential advisor and completed four internships among other activities. That drive hasn't diminished since he graduated and has already led to a job at Major League Soccer's D.C. United.
Therrien joined the D.C. United Membership Sales and Service team, where he manages the club's relationship with season ticket holders. He landed the job after a "crash course" at the MLS National Sales Center in Minneapolis where he honed his sales skills and learned the fundamentals of season ticket sales. Therrien arrived at sales center in January and was already back home in mid-February. After interviews with four MLS clubs, he accepted a job offer at D.C. United to kick off his career.
Therrien said that although it was brief, his time at the National Sales Center was valuable. Managers there worked with him to identify areas he could improve. While he was there, he worked on cross-selling – finding other products or services potential customers might be interested in beyond MLS match tickets.
"That was a bit of a struggle for me, and I definitely worked at it," he said. "It's one of the things I like about doing these calls now because it's such an improved part of my skill set."
Therrien said sports has always been a passion and the industry he's long wanted to work in because it lets him talk to others who love sports.
"Talking about people's passions, that's really special and not a lot of people get to do that," he said.
Now Therrien is focused on performing well in his current position and developing the skills and experience he'll need to advance in the industry, potentially working in partnership marketing. When the opportunity presents itself, he'll be ready. After all, it's already gotten him this far.
"You have to take advantage of every opportunity that's given to you," he said. "Find ways to get involved and find things to put on your resume that make you a better candidate. That's what's going to help you out in the long run."
Joe Cote is a staff writer at Southern New Hampshire University. Follow him on Twitter @JoeCo2323.
Explore more content like this article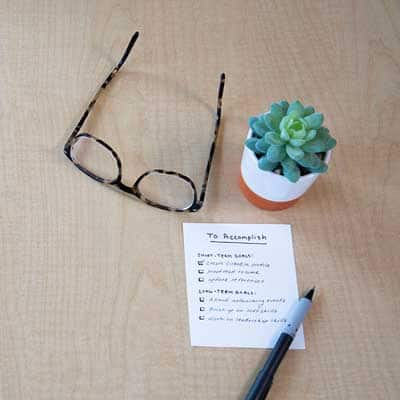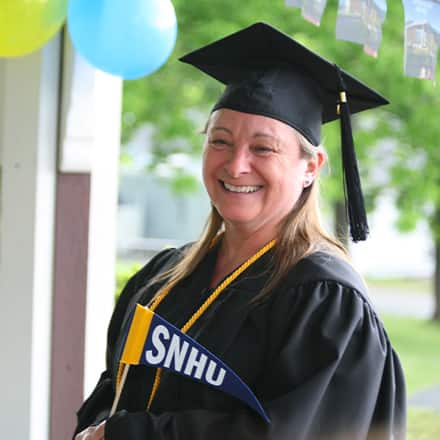 A Special Diploma Delivery for New Hampshire Grad
August 03, 2020
When SNHU's Commencement was postponed, Dr. Gwen Britton decided she would arrange a special ceremony for her longtime friend who had earned her bachelor's in information technology.