The Advantages of an Online Master's in Organizational Leadership
It's an exciting time to lead organizations. New technologies are transforming the way we do business, and the increased demand for sustainable and ethical practices presents opportunities to engage with customers and communities. As you prepare to help your organization manage these changes while keeping the workforce motivated and productive, consider how furthering your education, such as earning a master's in organizational leadership, can help you build upon your existing skill set.
Learn how Southern New Hampshire University could play a role in your continued professional development.
Top Qualities of Effective Leaders
It can be a challenge to quantify the characteristics of top leaders. While we all have some particular ideas on what constitutes strong leadership, there are some commonalities to be found. Leadership coach Sunnie Giles wanted to dig deeper into this question. She studied 195 leaders in 15 countries from 30 global organizations; participants were asked to choose the 15 most important traits from a list of 174 options, and the results were published in Harvard Business Review. Topping the list at 67% was "has high ethical and moral standards." Second, at 59%, was "provides goals and objectives with loose guidelines/direction" which, Giles explains, shows that people prefer to be trusted to self-organize. Third, at 56%, was "clearly communicates expectations." Other highly rated traits included "committed to on-going training" and "open to new ideas and approaches." Giles concludes that employees want to feel a sense of belonging, safe and cared for.
What do other business management professionals think? Fast Company published "The 5 Characteristics of Great Leaders." Its list includes flexibility, the ability to effectively communicate, tenacity/patience, humility and acting responsibly. Other studies and publications share similar ideas, and some common threads are confidence, integrity, empathy, the ability to teach and inspire, a commitment to moving an organization forward and leading by example.
Some leadership skills are inherent, and others can be learned and nurtured. As you study organizational leadership, you will likely recognize your own strengths and identify existing skills that you can further develop, helping boost your potential to lead effectively.
The Difference Between a Leader and a Manager
While many people use the terms "leader" and "manager" interchangeably, many business professionals would say there's actually a difference. Joan Cheverie, director of professional development for EDUCAUSE, an organization focusing on IT in higher education, explains some distinctions between the two. To summarize, leaders provide direction, align people and motivate, whereas managers plan, organize, coordinate and control. For example, Cheverie said, a manager might allocate resources and set budgets, while a leader might establish a vision and coach and empower the staff. These roles are certainly complementary, but management is rooted in operations while leadership is vision-driven. Both are indeed integral in business today.
The online master's in organizational leadership at SNHU explores traditional and contemporary leadership theories and examines different leadership styles. Likewise, the program delves into strategic human resources management, covering aspects such as hiring, compensation, regulatory procedures and affirmative action.
A Focus on Corporate Social Responsibility and Ethics
Some companies were created as a kind of social enterprise, meaning their business models were created with a charitable mission or social cause in mind. Examples include Tom's Shoes or eye wear company Warby Parker, both of which operate on the "buy one, give one" model. The idea is that a consumer buys a product, say a pair of glasses, and then the company donates one of the same product to someone in need.
But it's not just social enterprises that are concerned with being sustainable and good corporate citizens. Companies and organizations of all shapes and sizes are taking strategic approaches to embed corporate social responsibility (CSR) into their culture. Examples include taking steps to reduce carbon footprint, choosing vendors committed to ethical standards, volunteering in the local community or donating a portion of proceeds to a specific cause.
Time reports that CSR initiatives can help attract and retain talent. The magazine cites a research study by Towers Perrin which reveals that CSR is the most important driver of employee engagement. Time also references a Deloitte research survey that shows 70% of millennials say a company's commitment to the community influences their decision to work there.
Consumers are making smarter choices and potential employees want to be associated with companies that make a difference and have a positive reputation. The online MS in Organizational Leadership at SNHU explores why CSR and a heightened awareness of ethics is important to today's organizations no matter their size or focus.
Nurturing Corporate Culture
Think about the company you've enjoyed working for the most. Why did you like working there? (Maybe you still work there, in fact.) Many experts agree that a strong corporate culture is key to attracting and retaining employees, workforce productivity and customer satisfaction.
According to career website Great Place to Work, a positive corporate culture strengthens a company's brand. For example, employees can become ambassadors, expressing pride for their place of work on social media and by word of mouth. Switch and Shift, a leadership development blog, provides a simple definition of corporate culture: "The bottom line is that organizational culture comes down to the people - who they are, how they behave and what they experience."
CIO magazine reports that 92% of leaders say culture is a key priority in 2016. Having perks, benefits and an overall vibe is one thing, but organizations should also measure the effectiveness of their efforts. Entrepreneur magazine lists a few top company culture metrics leaders should track, including wellness, agility, mission-value alignment and support.
SNHU's online master's in organizational leadership explores the social evolution of leadership and how leaders can create effective teams, organizations and cultures.
Building and Motivating Teams
Company culture is important, and many leadership professionals suggest hiring employees with, of course, the right skills and credentials, but also those who are a cultural fit. Great Place to Work explains that "skill is something that can be trained, but culture is not." Matching a candidate's "natural synergy with the organization's culture," it said, is important because turnover can be expensive.
Organizational leaders not only help build a workforce, but they also must continue to develop and motivate individual employees and teams. In the Jossey-Bass newsletter "Leader to Leader," Rajeev Peshawaria writes, "Leaders must harness the energy of team members toward a shared vision." He introduces the notion of "brains, bones and nerves." Brains, says Peshawaria, are the vision and strategy. Bones refers to the organizational architecture, and nerves are the culture and climate of the organizations.
Professional development is also a key area of building and retaining teams. Forbes reports that learning opportunities and potential for advancement are more important to millennials than financial rewards. This is demographic is one leaders must consider, as Entrepreneur reports that millennials - all 54 million of them - are the "largest generational cohort in the U.S. workforce." As an organizational leader, you'll want to think about ways in which your employees at all levels can continue to develop their skills through efforts including training, mentoring, conference travel, access to learning resources and tuition reimbursement and more.
As a student in the online master's in organizational leadership program, you'll explore approaches to developing, motivating and retaining talent in order to achieve common organizational goals. For example, in the Human Behavior in Organizations course, you'll learn about reward systems aimed at improved performance.
No matter what your strategic approach to team-building, as an organizational leader, you'll be charged with moving your employees - and organization - toward success.
Leaders at All Levels
You don't have to be in a supervisory role or have manager or director in your title to be a leader within your organization. Leadership coach Phil McKinney explains in a blog post that "leaders in innovation are found at any level of an organization, in any position." He continues that these aren't the employees that "hold all the power and prestige" but are the ones "in the right place at the right time with a good idea and the courage to act." For those in leadership positions, according to McKinney, this means that employees of all levels should feel empowered by those in charge to make suggestions. Likewise, when employees realize they don't have to be the boss to inspire and influence others, they can make a positive difference in their company.
This notion of leaders at any level also means that an advanced degree, such as MS in Organizational Leadership, could be appealing and quite useful to professionals no matter their job title. Learning about organizational structure, leadership theory and best practices can enhance your performance and boost confidence, whether you're are looking for advancement or just personal growth.
Exploring Change Management
Entrepreneur highlighted "9 Business Leaders Who Shaped 2015." The visionaries that made the list included Richard Plepler, chairman and CEO of HBO. In a day where people are cutting cable in favor of streaming services, the network has continued to flourish. Under Plepler's leadership, the article explains, the entertainment company has successfully navigated the changing media landscape. Not only did HBO continue to push boundaries in programming and nab a record amount of Emmy awards, but in 2015 it also launched a new on-demand platform that stands alone from cable or satellite service.
Other leaders on the Entrepreneur list included Amazon's Jeff Bezos, Twitter and Square's Jack Dorsey, Kathleen Kennedy of Lucasfilm, Satya Nadella of Microsoft, Meg Whitman of HP and James Park of Fitbit, among others. They earned this designation in part because they, too, have led their high-profile companies through change. But leaders at businesses of all sizes, local and global, are transforming their organizations.
Change management, or transformation in organizations, is an important part of SNHU's online MS in Organizational Leadership. As a leader, you will likely be faced with the challenge of guiding your company and helping stakeholders through changes, large and small, from a new HR policy or a change in vendor to mergers and major system implementations.
Comparing an MS in Organizational Leadership with an MS in Human Resources or an MBA
An advanced degree is often necessary for higher-level management positions, especially those in the coveted C-suite. But how do you choose the right graduate program? You can start by determining what your end goal is.
An MBA is the degree of choice for many people looking to move up in the business world, and SNHU offers a high-quality MBA program with more than 20 career-oriented concentrations, from accounting to workplace conflict management. While many MBA programs include leadership development and human resources courses, they are usually more focused on overall business strategy and contain traditional business courses such as accounting, marketing, operations management, economics and business law.
SNHU also offers an MS in Human Resources Management. This degree differs from the online master's in organizational leadership in that it dives deeper into management policies, law, operations and workforce planning.
Why Organizational Leadership at SNHU?
SNHU knows that most people attracted to its online Master's of Science in Organizational Leadership are already working professionals. In fact, that's one of the greatest aspects of this online MS program. You can integrate what you're learning in class into practice immediately with no need to wait until graduation to make a difference in your organization. What's more is that you'll be learning from a faculty of industry leaders and collaborating with your peers, all of whom bring unique life experiences to the program.
The online MS in Organizational Leadership is flexible and convenient. Study and complete assignments when it's convenient for you. You'll have 24/7 access to the resources and tools you'll need. The 36-credit program is also efficient. You will focus on just two courses each 10-week term and can complete the MS degree in about 15 months. You'll take six core leadership courses and then get to choose three leadership and three business electives, allowing you to customize your academic plan to fit your specific areas of business interest.
SNHU's commitment to its students is evident in the array support services offered, including career advisors who specialize in leadership, learning resources, academic advising and networking opportunities with alumni. SNHU is proud to be recognized by New Hampshire Business Review for three consecutive years as a "Best of Business" award winner for its online business programs.
Leaders move institutions forward. They motivate and inspire others. They lead by example. If you're looking to grow as a leader, advance in your current role or seek a higher leadership position, consider furthering your education with an online Master of Science in Organizational Leadership from SNHU.
Susan Bogle is a marketing and student recruitment specialist in higher education. Follow her on Twitter @Suze1776 or connect on LinkedIn.
Explore more content like this article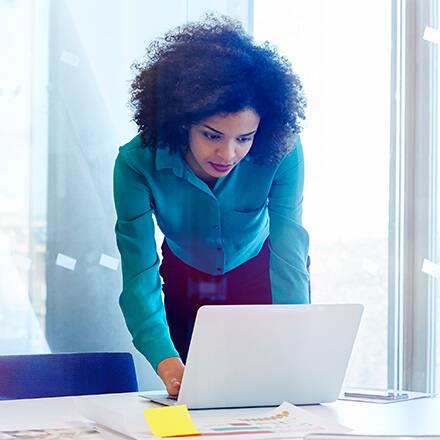 October 05, 2021
A business administration degree is a broad program that prepares you to tackle today's toughest business challenges and contribute to the bottom line of any organization in the areas of accounting, finance, human resources, marketing and more.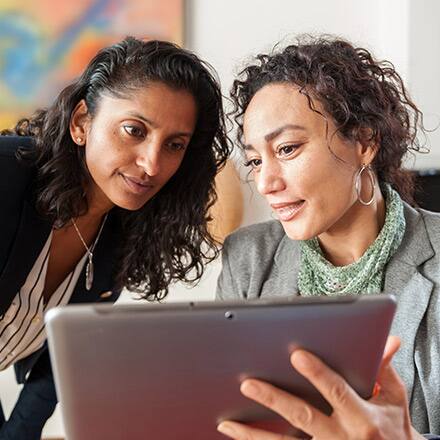 October 01, 2021
You know you want to take your career to the next level, and you're ready to get down to business with a master's degree. Here are 10 reasons why earning an MBA might make sense for you.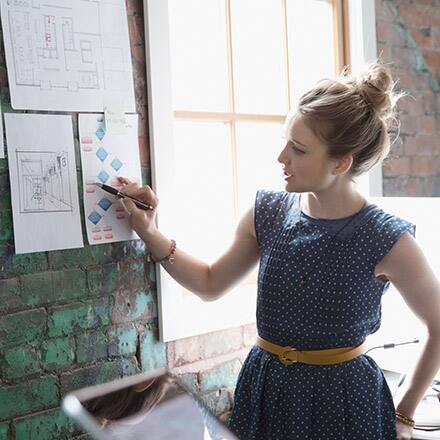 September 24, 2021
Six Sigma is a structured, data-driven strategy to analyze a process, determine where errors occur, then minimize or eliminate those errors. Learn about Six Sigma certification, jobs and more.