Residencies Key to SNHU Mental Health Counselor Education
Clinical mental health counseling doesn't happen in a book. It doesn't happen in lecture halls or online discussion boards. Instead, counselors work with their clients face-to-face and rely on in-person interaction to develop relationships to help those clients heal. That's why Southern New Hampshire University's online mental health counselor education incorporates two on-site residencies designed to prepare students to work with clients in a real-world setting.
One of the most important pieces of the online master's in clinical mental health counseling at SNHU is the residency courses in the second and ninth terms of the program. Students spend a week together practicing counseling sessions by role playing with other students. The "fishbowl exercises" are closely watched by instructors, who are able to give students feedback based on their body language and other nonverbal cues, said Associate Dean of Counseling Programs Dr. Stacee Reicherzer. The residencies are a vital part of the curriculum, along with projects and discussion posts and online practice counseling sessions, because the nature of careers in mental health is face-to-face. Reading and writing papers alone won't prepare future counselors to help their clients. "That's not really the work that counselors do," Reicherzer said.
Live and In Person
The first residency early in the program focuses on one-on-one counseling. Instructors pair students with one another. One student will act as a client, the other as the counselor while instructors study his or her techniques. "That's about real practice, real assessment and feedback from us and the faculty that are teaching it," said Dr. Franc Hudspeth, associate dean of counseling programs at SNHU.
Reicherzer said that involves skills like active listening, body language, pacing and how successful students are at getting their client to share their story. "We're using that opportunity to really build the basic skills that counselors practice. This is really the foundation where they learn to listen to people," she said. "So, (there's) a lot of engagement, a lot of active listening skills and letting people know they're listening. So it's really about building the communication patterns that a counselor uses in a session."
The second residency during students' ninth term focuses on group counseling sessions as well as treatment planning and goal setting with clients. It will also include work on professional skills around working at an agency and preventative wellness measures to avoid burnout. "That's where we take it to the next level," Reicherzer said. "The reason we do a residency is we need a place that we actively observe the students and give them real feedback on their non-verbal cues, on all of the elements that go into how they communicate and how they invite someone's story."
More Than Just Practice
Beyond the important goal of learning what Dr. Marc Wilson, executive director of SNHU's online counseling programs, called "micro-skills," residencies have several built-in secondary benefits, Reicherzer said. That's because people interested in becoming clinical mental health counselors are primarily driven by the need to develop relationships. Meeting their classmates and instructors in person allows them to deepen those relationships and strengthen the personal bonds between one another that were first formed through their online courses.
"There's something very empowering about building community, about finding people that are from their own tribe, so to speak," Reicherzer said. "Finding one's tribe, one's pack, is really truly transformative, particularly for online students who may have really struggled to feel like they were really part of something."
For many students, residencies are an experience that crystallizes what it is to be a mental health counselor and exactly how the profession will allow them to help people in their community. "People are going to be really nervous about this up front, but it's just one of those things that the nerves melt away really quickly and our students will end up loving it," Reicherzer said. "I think it really becomes infinitely clearer that this is what's right for them."
Explore more content like this article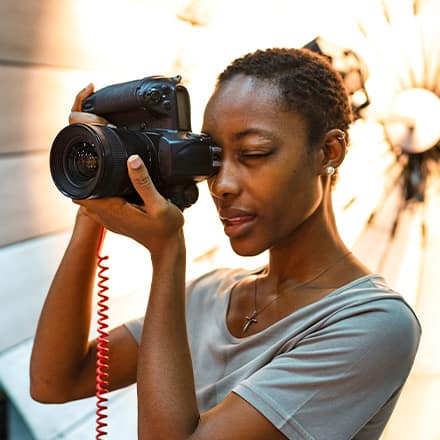 June 17, 2021
Photography is a wonderful medium for capturing reality, emotion, history and fantasy. Armed with the knowledge of camera technology, editing and equipment, and possibly paired with graphic design skills, you can make yourself marketable and your photography career nearly limitless.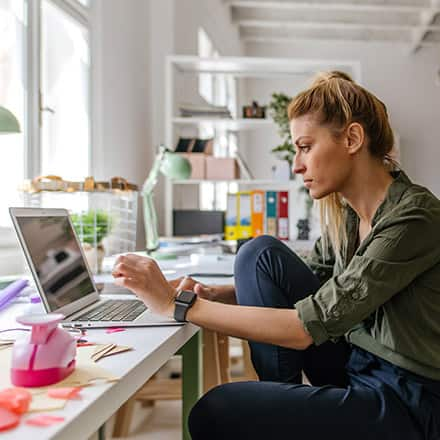 March 02, 2021
Graphic design is a great field to consider if you are interested in art, communications, and staying current with technology.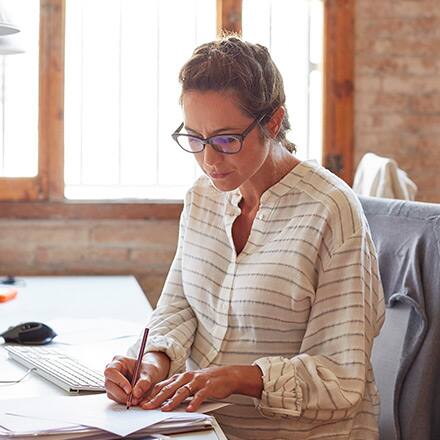 September 24, 2020
To become a copywriter you can consider earning a degree such as marketing, communications or creative writing and start building a portfolio of your work.