SNHU Team Reaches Finals of Teradata Analytics Competition
A group of three Southern New Hampshire University students made the finals of a global data analytics challenge this fall, beating out dozens of teams from around the world.
Mitch Beckner traveled to Denver, Colorado, in October to present his team's project that addressed chronic hunger and food waste in the United States to a group of judges in Teradata University's analytics challenge. The SNHU team was one of 16 selected to present at the finals in Denver from among more than four dozen submissions.
Beckner, who is the superintendent of a water reclamation facility, is preparing to retire and is earning his bachelor's in data analytics to prepare for a second career.
"The conference itself was great," he said. "Especially for me because I'm getting ready to transition into a whole new field. The opportunity to go to all those presentations and lectures was fabulous because I just learned a ton of stuff on a variety of subjects."
Analyzing Real-World Data
Beckner, along with teammates Jonathan Squire and Alexander Hilton, participated in the analytics challenge through an experiential learning course as part of their SNHU degree program. The opportunity to contribute solutions to a real-world problem - using the associated real-world data - was a valuable addition to theoretical concepts and strategies covered in other courses, Hilton said.
"The experiential learning program offered the opportunity to do something a bit more tangible with my education and find a project that could provide value while still in the safe, academic setting," he said.
Squire said being able to learn from the experiences of his fellow students was rewarding.
"The opportunity allowed for intense teamwork on a level that I have not experienced in previous classes ...," he said. "I was exposed to tools that I had not yet come across in my own studies but that Alex and Mitch had in their own respective studies, both within SNHU and outside of SNHU."
The team found startling statistics about the level of hunger in America as well as the amount of food that goes to waste. One in eight people are hungry overall, and as many as one in six in some regions. Meanwhile, an estimated 30-40% of the U.S. food supply ends up in a landfill, according to their analysis. The team also found the level of wasted food increases among families with higher median incomes.
Team members interviewed food bank managers and determined that donations of time and money are much more valuable than donations of canned goods and other food items. Thanks to governmental matching funds, each dollar donated to a food bank can contribute to 6-10 meals, Beckner said.
Matthew Keane, an adjunct professor who coached the SNHU team, said part of their success was because Beckner, Squires and Hilton successfully told a compelling story with the data they analyzed.
"They piqued curiosity and created a thirst for more," he said. "Storytelling allowed the team to focus their energy on bringing the data to life through leveraging real-time sources, through surveys and phone interviews with food pantries across the country."
The Value of Experiential Learning
David Numme, an associate dean for STEM (science, technology, engineering and mathematics) at SNHU, said experiential learning projects such as Teradata University are especially important for online students because it's a way to do hands-on work as part of a team.
"This gives them real data and an opportunity to do real work for a good cause, and then they compete with students from around the world," he said. "These experiences are very collaborative. They have an opportunity to engage and build relationships with each other."
Keane said experiential learning projects offer students a wholly new perspective on the kinds of projects they're likely to encounter in the workplace and a different way to learn than in the classroom.
"The journey will be unlike anything else they have experienced academically," he said. "It won't be easy, but I can guarantee it will be rewarding on many levels."
Beckner agreed and said the project had been his favorite course at SNHU so far.
"It was a lot of work," he said, "but it was worth every minute of it."
Joe Cote is a staff writer at Southern New Hampshire University. Follow him on Twitter @JoeCo2323.
Explore more content like this article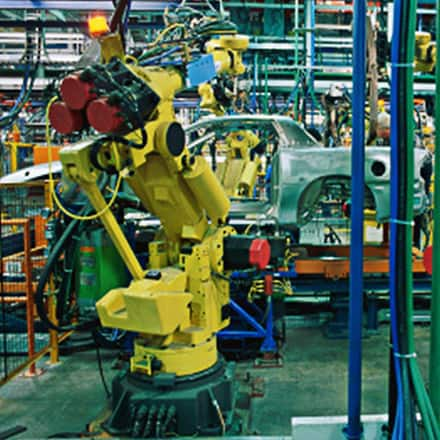 Many technical fields require more than an associate degree to advance to a management position. An online bachelor's in technical management can position you for advancement, allowing you to take courses at your own pace and without interrupting your career.
If you are passionate about math and science, then a career in mechanical engineering may be for you. The mechanical engineering field has many roles, so what you may do will depend on your desired position. These roles include automotive, biomedical and manufacturing engineering, to name a few.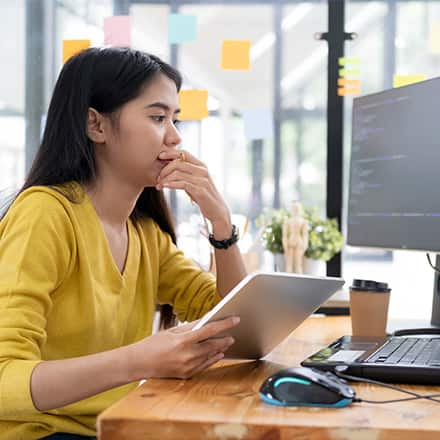 Software engineering is a versatile and rewarding career that encompasses technological skills coupled with engineering principles. This is a growing and vibrant path for anyone who likes solving problems, thinking creatively and developing software to create new business solutions.  
About Southern New Hampshire University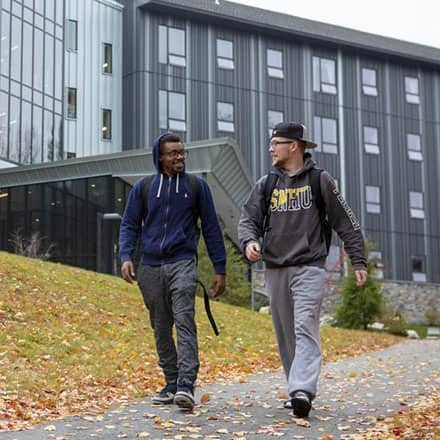 SNHU is a nonprofit, accredited university with a mission to make high-quality education more accessible and affordable for everyone.
Founded in 1932, and online since 1995, we've helped countless students reach their goals with flexible, career-focused programs. Our 300-acre campus in Manchester, NH is home to over 3,000 students, and we serve over 135,000 students online. Visit our about SNHU page to learn more about our mission, accreditations, leadership team, national recognitions and awards.