What is an MBA?
An MBA – or Master of Business Administration – is a graduate-level business degree designed to give professionals the critical knowledge they need to step into management and leadership roles in companies.
An MBA – or Master of Business Administration – is a graduate-level business degree designed to give professionals the critical knowledge they need to step into management and leadership roles in companies.
An MBA is a prestigious symbol to an employer that you are steeped in the art and science of business management and can apply your expertise to a wide range of industries, from accounting and finance to marketing, international business and many more. At its core, the MBA is a degree that can help you learn to solve complex business problems, gives you the expertise to lead across departments and industries, and offers the skills you need to succeed in a fast-paced, evolving job market.
"The Master in Business Administration prepares professionals with foundational and core knowledge to develop the know-how to manage, lead and solve problems in complex global business environments," said Dr. Katie Carpen, an adjunct professor at Southern New Hampshire University.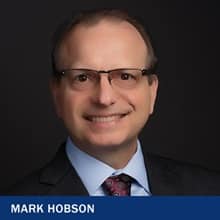 Unlike many other degree programs that often focus on knowledge and skills specific to a particular industry, the learning you do in an MBA program can be applied to management roles across an almost impossible diverse group of fields, said Dr. Mark Hobson, a senior associate dean of business.
"The MBA remains the premier degree for business students and provides learners with the opportunity to develop knowledge, skills and abilities that employers seek in generalists, specialists, strategists or entrepreneurs," he said. "The MBA curriculum shows the interconnectedness of business functions, processes and people.
Should I Get an MBA?
Business professionals can benefit from an MBA in many ways, including increasing your knowledge of advanced business concepts and strategies and gaining greater flexibility in your career options. The Graduate Management Admissions Council (GMAC) conducts an annual survey of hiring managers and recruiters. The group's 2019 report shows (GMAC PDF source) that 77% of the U.S. companies that responded planned to hire people with MBAs.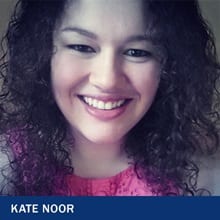 There are also salary considerations to consider when thinking about earning your MBA. According to the GMAC survey, median salaries for MBAs at U.S. companies reached their highest levels in 2019 at $115,000 compared to $55,000 for bachelor's degree holders. Median salaries for MBA graduates were highest for consulting positions, at $135,000, and finance jobs at $125,000, according to the survey.
Beyond your paycheck, an MBA can also be a tool to advance your career in nearly any industry, from business and finance but also in disciplines such as engineering, information technology and healthcare.
"Everything is business as you progress up the ranks of leadership," said Kate Noor, an MBA academic advisor at SNHU. "An MBA is great for those in a 'traditional' business setting, but every industry has room for an MBA in some capacity. What you learn is beyond just crunching numbers. You're also learning how to motivate your workforce and how to be an ethical and effective leader."
MBA Careers and MBA Salary
Earning an MBA is ideal if you're interested in advancing on the corporate ladder. While it depends on the size and type of company you work for and your professional experience, most MBA holders are qualified for middle- or senior-level management positions, Carpen said.
Many companies – about 75% – planned to hire new MBA graduates for mid-level positions, according to the GMAC Corporate Recruiter's Survey. Mid-size companies were more likely to bring on new hires with MBAs for executive or senior management positions, according to GMAC (GMAC PDF source).
Companies in the United States offered attractive salaries in 2018, a median of $105,000 for MBA holders compared to $85,000 for employees with a bachelor's degree, according to the GMAC survey (GMAC PDF source).
What Can I Do with an MBA?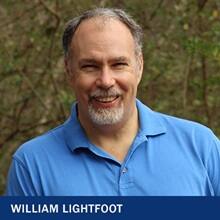 One of the most critical steps to finding success with your MBA degree is applying your learning to the real world, whether that's in your current job, embarking on a new career path or even launching your own entrepreneurial endeavor.
Most MBA programs focus on connecting coursework to hands-on learning opportunities through case studies, projects and faculty members with broad business experience, according to Dr. William Lightfoot, dean of business programs at SNHU.
"In many cases, there are direct opportunities for the students to apply what they learn in their current work environment," he said. "Sometimes, it is related to learning a new way to analyze a problem or identify an opportunity. Other times, is it to use an actual challenge from their work as part of a course assignment."
As a business generalist, you can fill a variety of functions at a company. Carpen recommended trying to identify where there are frequent job openings and your career goals. Where those overlap could be a perfect focus for your studies. In many MBA programs, you will have the opportunity to personalize your degree and advance your expertise in a specific area of business with elective courses or degree concentrations.
"For instance, an MBA with a concentration in business intelligence, operations management or project management may provide more career opportunities within the respective fields," Carpen said.
Concentrations can vary from general business fields such as marketing, finance or entrepreneurship to industry-specific subjects such as human resources, information technology or quantitative analysis. You can also begin your program and see what types of courses best grab your attention and then decide how to focus your degree.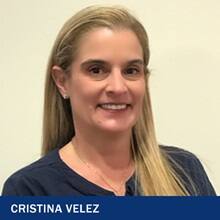 "Our advice to students that are unsure of MBA concentrations is to work on core classes first and decide at the end of the program which area they were more attracted to or enjoyed the most," said Cristina Velez, a graduate academic advisor. "We also advise students to go talk to their career advisor and navigate the different careers in different business areas, to make sure they choose concentration where they will see themselves succeed."
The GMAC Corporate Recruiter's Survey found that hiring demand was highest in healthcare, technology and energy/utility industries.
Adding a specialization within your MBA program can also help make you uniquely qualified for certain roles within a company. The GMAC survey found that 7 in 10 companies planned to hire MBA graduates for positions in data analytics, finance and business development roles, among others (GMAC PDF source). It also lists the top jobs by industry.
Consulting: Information technology, engineering management and economic
Energy: Engineering management, information technology, economics.
Finance/Accounting: Economics, information technology, risk management
Health care: Health administration, marketing, supply chain management
Technology: Information technology, engineering management, supply chain management
Manufacturing: Supply chain management, engineering management, information technology
Nonprofit/Government: Public administration, health administration, educational leadership
Products/Services: Marketing, supply chain management, information technology
MBA Degree Requirements
While MBA admission rules often vary among programs and institutions, a bachelor's degree is a standard requirement to enroll in any master's level program.
The Application Process
Most universities require a graduate application and undergraduate transcripts from the college or university where you completed your bachelor's degree, according to the Princeton Review.
Some programs might also have other requirements, such as passing the GMAT, GRE or another graduate admission exam, sitting for an admission interview or submitting an essay, resumé or letters of recommendation.
Prerequisites for an MBA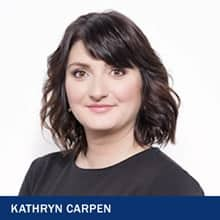 While having prior business education experience can be beneficial when enrolling in an MBA program, most programs do not require that an applicant hold a business degree to apply.
"Earning an MBA is an option for any learner with a bachelor's degree," Carpen said. "Most MBA programs require students without a bachelor's degree in business to complete prerequisite foundational courses in core business content, such as business math, statistics, finance, accounting and economics."
You may also be able to use approved prior learning assessments or testing tools to prove your knowledge in these content areas and meet program requirements while saving time and money on foundational courses, Carpen said.
Paying for Your Degree
Another essential step toward enrolling in an MBA program is determining how you'll pay for your degree.
Financial aid may be available for those who apply and qualify through the Federal Application for Financial Student Aid (FAFSA). Private student loans may also be an option to finance your degree.
If you're earning your MBA while working full-time and hoping to advance your career within your current organization, you may also qualify for tuition reimbursement as an employee benefit. Be sure to check with your human resources department about any educational benefits your company offers.
While there are not as many MBA scholarships available as undergraduate scholarships, there are some opportunities if you're willing to put in the time and effort to apply for them, Noor said.
"Every school has different options, so always do your research, as you should with any large investment of your time and money," she said.
The Benefits of an MBA
An MBA can be beneficial for many business professionals for many reasons. Some of the main benefits Carpen cited included:
Developing an authoritative voice through critical and strategic thinking.
Enhancing your knowledge, skillset and ability to make evidence-based decisions.
Strengthening your professional communication skills.
Increasing your marketability by earning a degree that mixes the hard and soft skills employers are looking for.
Before embarking on her career in higher education, Carpen was a recruiter for Fortune 500 companies and found that those employers were interested in hiring MBA holders because they are known for their "critical, creative and strategic thinking to start, run or grow an organization."
Especially if you are like so many professionals interested in an MBA but already have a full-time career as well as family responsibilities to balance, an online MBA program may give you the flexibility you need. Studying online can allow you to fit your learning into your daily life, taking as many courses each term as you can handle and accessing course materials at the times that work best for your schedule.
"It's all about finding the balance that works for you," Noor said. "At the end of the day, take the time you need to do well. And make sure you take some time in your week to do something for you ... Make sure you are prioritizing what is important, whatever that looks like for you. Without these things, you cannot learn properly."
Joe Cote is a staff writer at Southern New Hampshire University. Follow him on Twitter @JoeCo2323.