What is an MBA Degree? A Solid Investment in Your Future
The Master of Business Administration (MBA) remains one of the most sought-after, respected career advancement instruments in the business world - internationally and here in the U.S. MBA programs cultivate the skills of those born to manage, and unearth future leaders yet undiscovered.
Is an MBA a goal of yours - an item on your professional bucket list? The first step is to truly understand what it can do for you and what it entails. Here, we discuss all aspects of this tool of many trades.
What is an MBA degree?
The MBA is an invention of the early 20th century - a byproduct of America's industrial revolution. It applies science to the art of management and includes a wide range of core studies across seven main areas of study: accounting, economics, finance, marketing, management, international business and business law. From there, you can focus on a specialized field of business that has always interested you, or you can remain a generalist. You can study on campus, or choose an online MBA program. Either way, an MBA is, undeniably, a solid investment in your future. The skills you learn will last a lifetime.
Not all MBA programs are created equal. Today's MBAs come in lots of shapes and sizes. Southern New Hampshire University (SNHU), for example, offers online MBA programs tailored to today's business climate and the busy lives and economic realities of students of all ages. The goal is to make an MBA exceedingly attainable by removing barriers such as cost and unrealistic time commitments. Its online MBAs are among the most affordable in the nation and can be completed in just over a year. Additionally, prior business courses are not a requisite to entering any of its online MBA programs. No GMAT is required, either. Foundation coursework is offered to bring those just beginning their business studies up to speed.
Fresh out of undergraduate school or returning to learning? These online MBA programs put you face-to-face with relevant real-life business problems and examples - they are infused into courses and projects so you can hit the ground running upon graduation.
Already established in the business world and want to advance your expertise or position yourself for the next step up? You'll find the MBA coursework immediately applicable to the kinds of challenges you face on the job every day.
Hit a dead-end in your current job? Many second-starters choose the MBA as their ticket to a long list of fascinating, fulfilling new career paths. In fact, according to a survey by the Graduate Management Admission Council and other industry estimates, about two-thirds of MBA graduates use their degree to change careers.
Why an MBA Degree?
It's no surprise that employees with a master's degree earn an average of 20% more than those who stopped at a bachelor's-level degree, and almost 80% more than those without any higher education degree at all - that's according to the U.S. Bureau of Labor Statistics. Master's degree holders are also significantly less likely to be unemployed.
An MBA is highly sought-after for the great flexibility it provides. The diverse skill set you'll acquire can be used in a variety of professional contexts, and enables you to transition more easily across departments and industries.
Demand is great for MBAs in a wide range of industries, including financial services, science and technology, healthcare, trade and manufacturing. There is also a significant interest and demand for MBAs from small business firms, startups and nonprofit organizations. There's opportunity around every corner.
Professionals who obtain an MBA often describe the accomplishment as highly rewarding and among their proudest moments - personally, professionally and financially. No doubt, an MBA is well worth the commitment.
Beyond the Resume
Will you make more money with an MBA? It's very likely. But that's not the only - nor the best - reason to add an MBA to your toolbox. Forbes magazine makes the case that there's more to that MBA than meets the eye. There's the very experience of getting an MBA and the wealth of meaningful life experiences that comes with it:
Time to reflect on big-picture issues. In today's busy world, it's important to shift gears, step away from the day-to-day grind and reflect on business in the macro sense. MBA courses allow you to do that.
A built-in network of business contacts. When you need to network after graduation and later in life, you can get back in touch with the faculty, advisers and classmates you met during your MBA studies. Because students in the online MBA programs live in all corners of the country and the world, you'll meet a diverse group of like-minded people from a broad range of cultures and professional backgrounds.
Validation of what you know (and don't know). There is no end to what you can learn about business and the world. A solid MBA education synthesizes business case studies with what's going on in the real world, which of course, is ever changing. Success comes to those who think fast on his/her feet and adapt to whatever world events throws his/her way. Your MBA courses teach you this necessary life skill.
Redefining Business
You know those break-the-mold types who do cool things in their free time or as a side gig? Many of them cite their MBA as their foot in the door. The Huffington Post's Simon Tam lists some surprisingly diverse and gratifying directions to take with your MBA - some of which you may not have considered:
Teach. An MBA qualifies you for adjunct positions at local colleges and universities, especially in areas where you have deep or unique understanding. Add some hands-on experience and you'll be even more attractive for these coveted positions, so look for opportunities to speak, conduct workshops, sit on panels, or mentor and add them to your growing resume.
New careers. Your MBA may well lead to advancement opportunities at your current job - or elsewhere, but it never hurts to shop around to see what else it out there. Updating your resume with a new degree is huge feeling of accomplishment. Let it motivate you to pound the pavement in search of something bigger and better.
Start up. If you are passionate about a particular cause or have a hobby, use your new-found business know-how to create your very own career path. Connect with career services for advice and assistance. They can help validate your idea, refine it or maybe introduce you to some possible business mentors.
Volunteer. Join a board. Keep your skills up to date by using them. Nonprofits are always looking for skilled volunteers and board members to help out. Not only will you be helping a worthwhile cause that is important to you, these are great places to network. Try a site like Volunteermatch to find a group that fits your interests - or check in with career or alumni teams to see about possible volunteer needs related to other graduates.
Freelance. The number of freelancers has grown by an estimated one million people in just six years. This says a lot about people's desire for a flexible or family-friendly work arrangements. With an MBA, you can get in on some of this freelance work using your specialized skills and experiences. Work as a consultant, mentor, coach, or as one-off contract jobs. You'll enjoy the extra income, as well as sampling different industries, types of organizations and working styles.
Rotary/civic organizations. Maybe you know someone who is part of Rotary International. Rotary is often comprised of business leaders who are also passionate about solving major world issues. They are always looking for members, speakers and people who want to contribute. Not the Rotary type? Check out the many other similar civic organizations in your area and exercise your MBA muscles there.
More MBAs. More Strong, Capable Leaders.
"Business as usual" is obsolete. These days, everyone takes his or her own route to success and defines success differently. Some schools recognize that and offer a range of programs to meet each student where their passion lies.
SNHU, for example, has over 50 online MBA and International MBA concentrations to choose from. Did you know you can get an online MBA with a concentration in Athletic Administration? Or an online MBA focused on Internet Marketing? Or an online MBA with a concentration in Healthcare Management? What is an MBA degree to you? You'll be surprised at how far the MBA has come.
Each degree is designed to translate across industries and departments within whichever industry you choose. Taking elective courses or selecting an MBA concentration will further refine your focus - and expertise. A niche can instantly boost your stock at your current job or make you a shoe-in for a particular job opening.
Online MBA students can also pursue a graduate certificate beyond the basic degree program. What is an MBA degree with an added graduate certificate? This allows you to list yet another sizable credential on your resume. The online graduate certificate in finance, for example, will up your financial decision-making skills and make you more marketable. A human resources graduate certificate will give you the skills needed to lead, manage and organize a workforce. If international sports management is your thing, an additional graduate certificate is a sure way to separate yourself from the MBA pack.
Now that you have a better understanding what makes "today's MBA," take a look at the journey of these MBA students. They can tell you, in their own words, what led them to an MBA, the challenges they faced, the rewards they reaped and why they chose their program.
Why Online?
MBA graduate Seth Fayerman said, "Working full-time, it's hard for me to find time to attend traditional classes, making the online MBA program...ideal for me." He graduated with a bachelor's degree in biology in 2010 and has been working in pharmaceutical companies since then. He always wanted to break into the management side of the operation, so he decided on an online MBA as the perfect means to that end. What is an MBA degree to Seth Fayerman? A leg up.
Is It Hard?
After Jacquelyn DuPree '15 received her Bachelor of Science, she decided to continue on to get a master's degree. "At first I was scared because people were telling me it was hard. Once I started, I found out it wasn't as hard as they said it was." She had heard that an online MBA program would be especially challenging, "[People said I needed a] physical teacher, real desks and the list goes on. Well, I put all of that behind me."
The online program worked beautifully with DuPree's life. She is now the proud recipient of a Master of Business Administration, and the first of her parents and siblings to receive a master's degree. Her goal? "To...open my own business and work for myself." What is an MBA degree to Jacquelyn DuPree? A dream in the making.
Is it Too Late?
Jessica Cooper '14 enlisted in the Navy right after graduating from high school in 1985. During her 20 years on active duty, she married another active-duty sailor who was deployed 80% of the time. They transferred to many duty locations, but were lucky enough to always be stationed together. "I have attended many colleges to earn my undergraduate degree, pooling classes together," says Jessica. She was able to graduate with her BS in Business Administration in January 2004.
"I was the first in my family to ever obtain a degree of any kind. My daughter obtained her degree in psychology, joined the Navy recently and began talking about getting her master's degree. That is when I thought, 'Why not me?'" Jessica's biggest concern was her GPA "because I just scraped by most of the time while pursuing my BS. But I no longer had young kids at home, and I had matured immensely. So I'm proud to say I went back to school for me, to prove to myself that I could do it. I've impressed myself."
Earning her MBA was a great experience. "I would like to point out that math has always been my least favorite subject. However, in my [online] MBA program, my favorite class was MBA-501 Math and Statistics for Business with Professor Vlad Dolgopolov. He made this class so understandable and used many up-to-date teaching and meeting aides. I never in a million years dreamed I would go back to school to obtain my MBA, and I'm so glad I did." What is an MBA degree to Jessica Cooper? A surprising second act.
MBAs by the Numbers
Could an MBA really be the difference between making $90,000 and $170,000 a year? Absolutely, according to the Bureau of Labor Statistics (BLS) who reports that more master's degrees were awarded in business than any in other field during 2012-13. The biggest earners were those in the fields of securities, commodities and financial services sales agents. Those with master's degrees (most of them MBAs) earned 90% more than their counterparts who held just a bachelor's degree.
That was then. What about now? BLS expects employment of business and financial operations occupations to grow 10% between 2016 to 2026. That's on par with the average for all occupations and equates to a total of about 773,800 new jobs. One growth factor is a stronger regulatory environment which is driving the demand for more accountants and auditors who prepare and examine financial documents. In terms of annual salaries, on average, business and financial professionals earned $67,710 a year in May 2017. That's a nationwide statistic. This is significantly higher than the median annual wage for all occupations of $37,690 a year.
Is an MBA Right for You?
If accountant, financial planner, budget analyst, fundraiser or loan officer are hats you see yourself wearing, there's an online MBA with your name on it. Love the idea of an MBA and the job security it represents, but unsure where to go with it? You'll need a school that offers exceptional guidance and support.
Today's MBA comes in all shapes and sizes. All offer equally valuable and remarkable opportunities. It's no wonder more than 20% of all advanced degree seekers land in an MBA program. This proves not just the appeal of the degree but also the breadth of options. There's an MBA for everyone.
What will you do with your MBA?
*Job market data from the U.S. Bureau of Labor Statistics Occupational Outlook Handbook is intended to provide insight on occupational opportunities and is not to be construed as a guarantee of salary or job title. SNHU cannot guarantee employment.
Explore more content like this article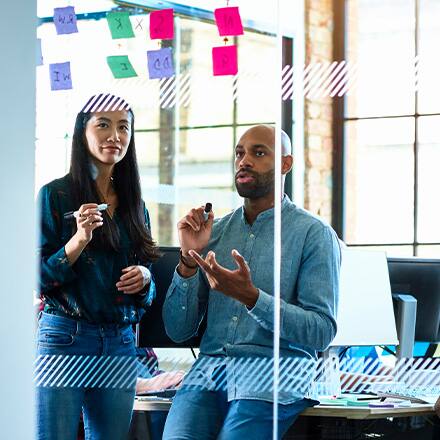 What is Systems Thinking?
March 18, 2020
Systems thinking is a holistic way to investigate factors and interactions that could contribute to a possible outcome. Systems thinking provides an understanding of how individuals can work together in different types of teams and create the best possible processes to accomplish their goals.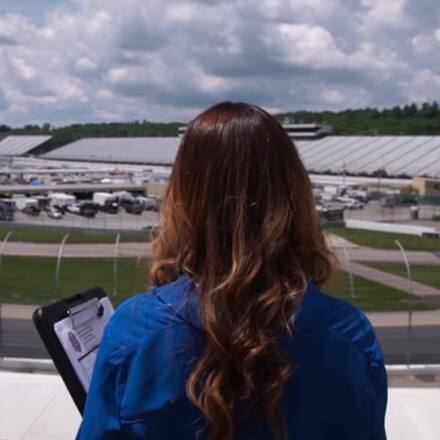 4 Types of Sports Management Internships to Help Kick Off Your Career
March 17, 2020
You might already be working on a degree in sport management so you can turn your love of sports into a career. An internship experience will let you apply what you're learning in class in a real-world sports setting, gaining valuable experience in the field while earning academic credit.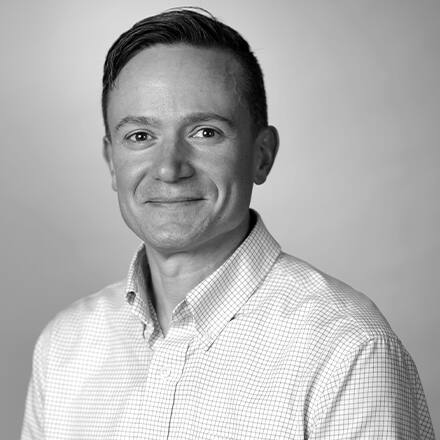 Associate Professor of Business Dr. Michael Baker: A Faculty Q&A
February 28, 2020
After earning his MBA and Ph.D. at SNHU, Dr. Michael Baker discovered a love for teaching. Now an associate professor in SNHU's School of Business Accountancy and Taxation Department, he shared his views on teaching, the importance of education and more as part of our Faculty Spotlight series.